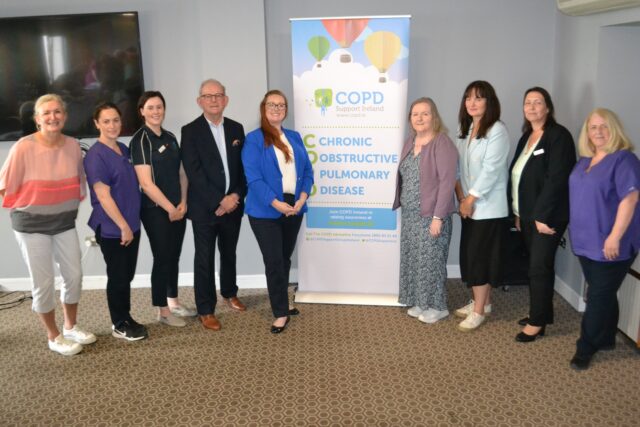 A new peer support group has been launched for those living with Chronic Obstructive Pulmonary Disease (COPD) in Portlaoise and the surrounding areas
The support group is now meeting every Wednesday, from 11am at the Portlaoise Parish Centre.
The new initiative was launched at an event in the Killeshin Hotel, Portlaoise.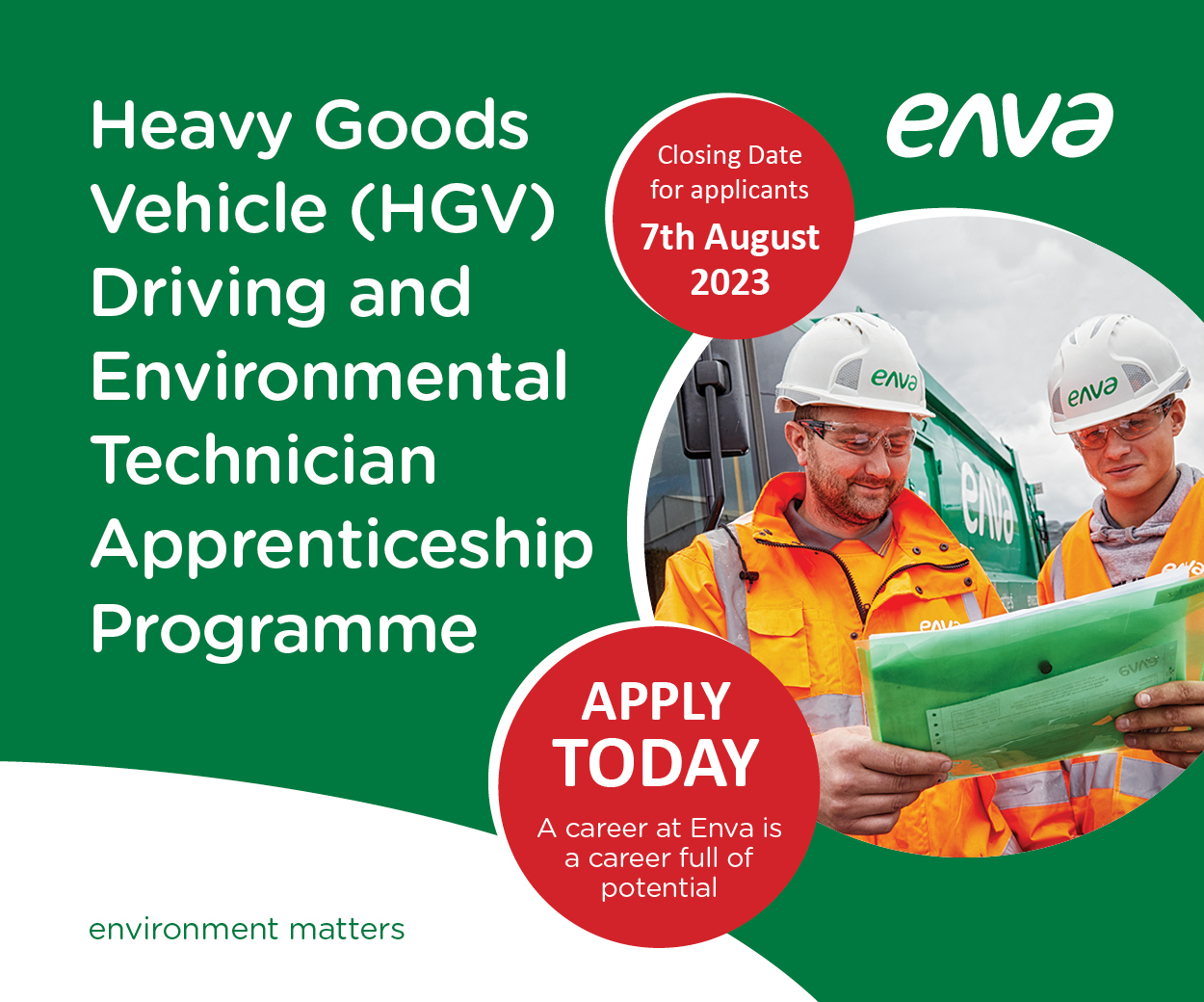 There is no charge to attend the COPD Support Ireland Group, participation is free at all times.
COPD is the name for a group of lung conditions that cause breathing difficulties.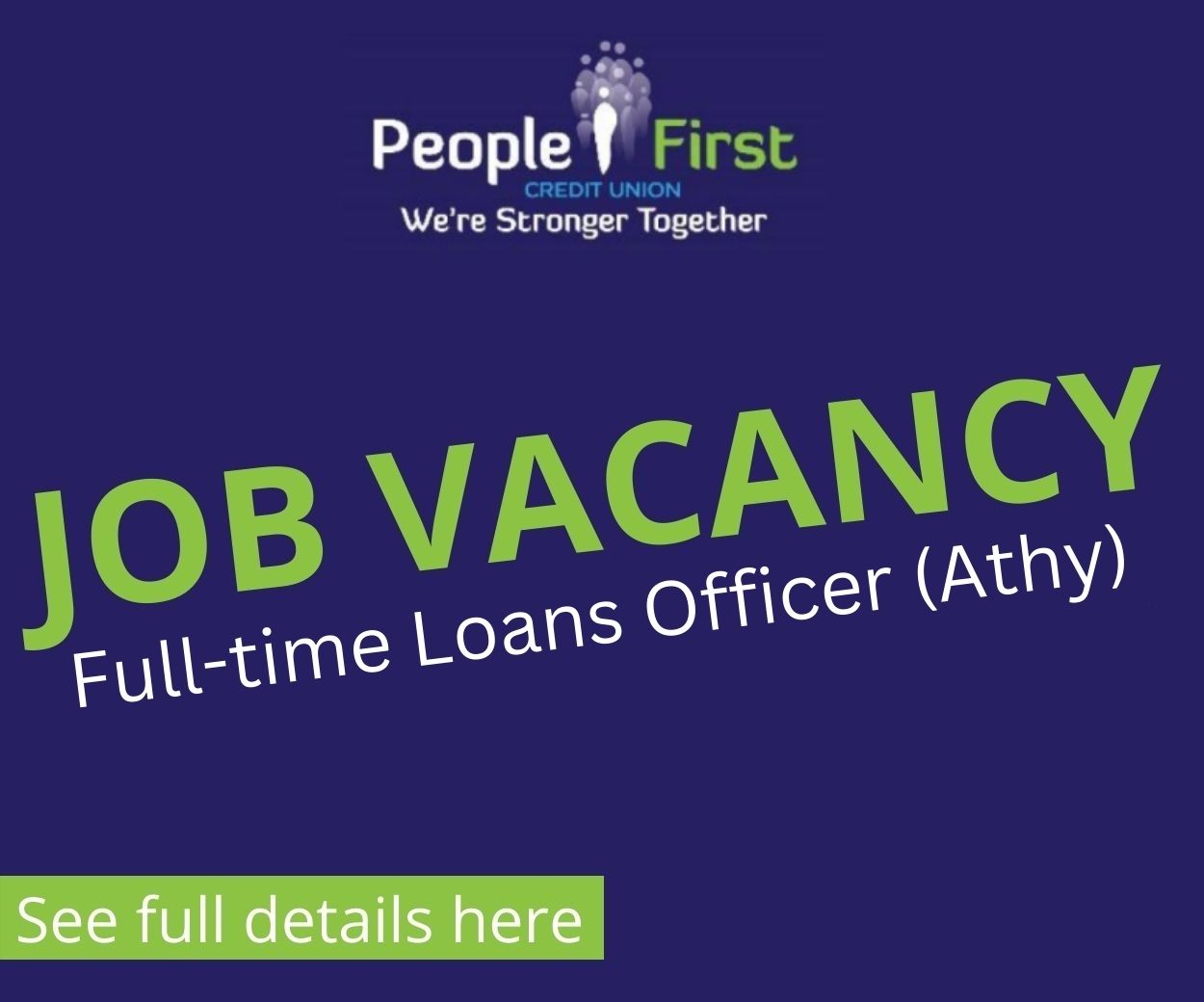 It includes emphysema – damage to the air sacs in the lungs; and chronic bronchitis – long-term inflammation of the airways.
COPD is a common condition that mainly affects middle-aged or older adults who smoke or used to smoke.
Most people with COPD do not have any obvious symptoms until they reach their late 40s or 50s.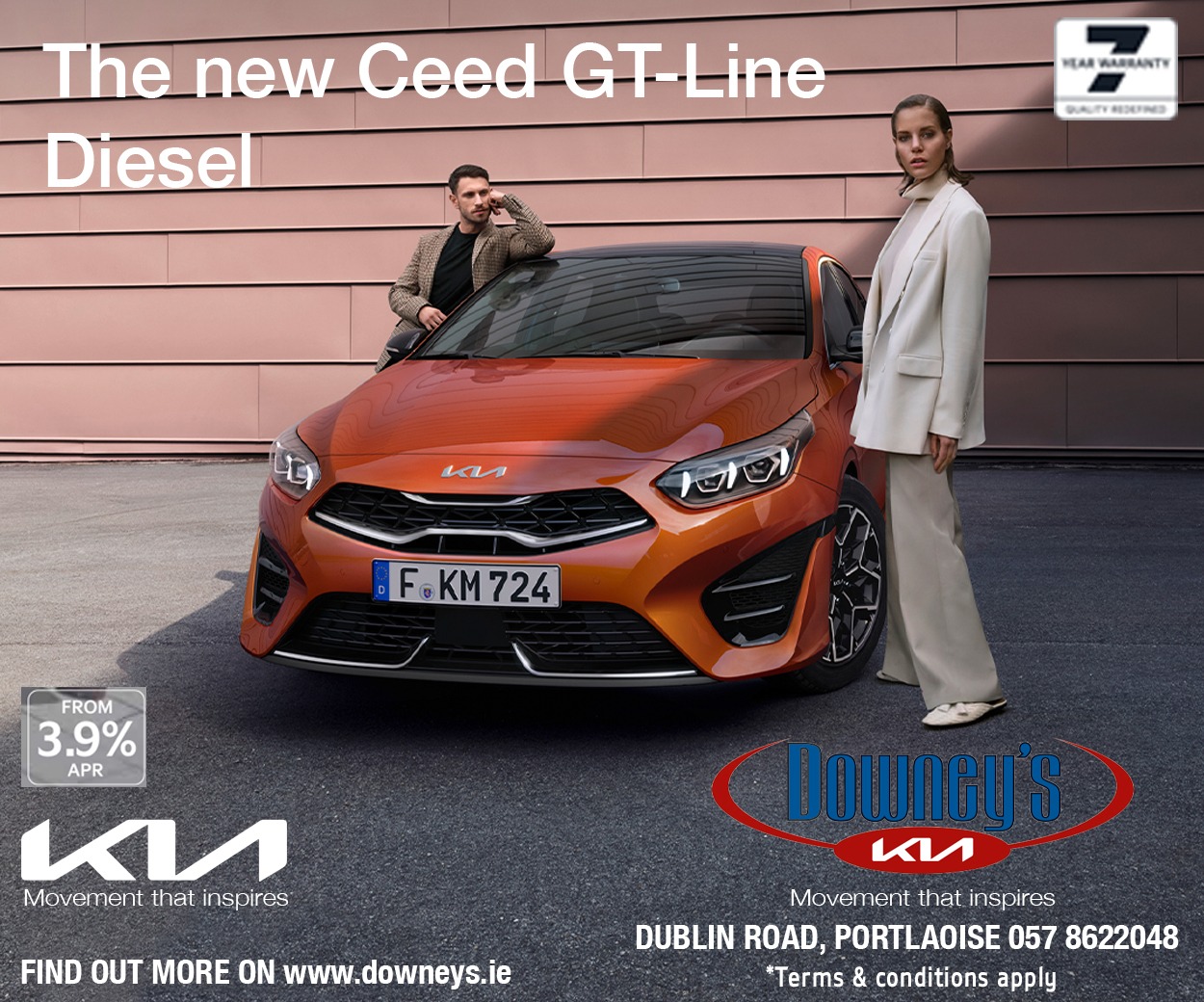 The new Portlaoise COPD Support Group is funded by the HSE and has been established in collaboration with COPD Support Ireland and Midland Regional Hospital Portlaoise.
Speaking of the launch John Joyce, General Manager of the Midland Regional Hospital Portlaoise said:
"We are delighted to support this wonderful initiative and work with COPD Support Ireland to provide support and information to those living with COPD in the Midlands.
"Providing learning, exercise classes and peer to peer support will have significant benefits to those suffering from this condition.
"It will be a great community support that will assist patients to look after their physical and mental health."
Stephanie Hyland, Clinical Specialist Physiotherapist, Pulmonary Rehabilitation Co-Ordinator, Midlands Regional Hospital Portlaoise said:
"The Portlaoise COPD Support Group will provide, free of charge, weekly fun exercise classes and an opportunity for people living with COPD to learn more about how to manage their condition from each other and local health care and community professionals.
"This new support group is available to anyone who is living with COPD.
"There are weekly exercise classes by a fully qualified trainer and everyone is encouraged to exercise at their own pace. It is suitable for all fitness levels and all are welcome."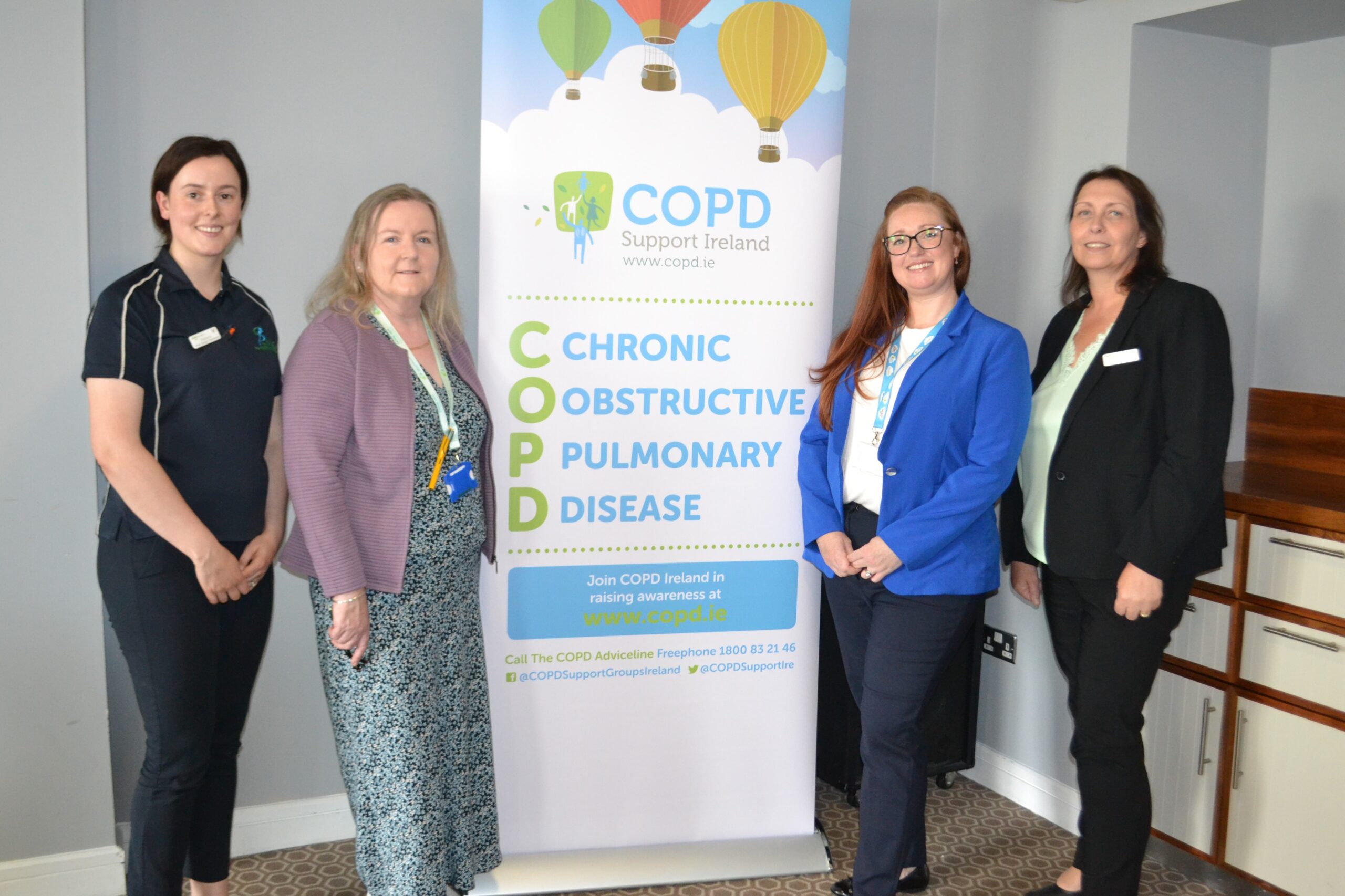 Katie Macintyre, Support Co-ordinator, COPD Support Ireland stated: "COPD Support Ireland peer support and exercise groups are a wonderful way for people living with COPD to meet each week, exercise together and share their lived experience of COPD.
"Many people with COPD can feel isolated by this condition, particularly after the Covid-19 pandemic where many withdrew from their usual social activities.
"COPD support and exercise groups have been vital to help reconnect them with their community and navigate the challenges of life with this chronic disease in a safe and empathetic peer support environment.
"We are delighted to have been supported by the National Clinical Programme, Respiratory in receiving funding from the HSE this year to deliver and grow our COPD support and exercise groups nationally.
"We are very excited to welcome all those living with COPD in Portlaoise and surrounding areas to our new group."
Elmary Purtill, Operational Lead for the Integrated Care Chronic Disease Hub, Laois Offaly welcomed the initiative, saying:
"Ireland has a very high rate of hospital admissions for people with COPD, and we are delighted the support group is up and running so that individuals with COPD and their families and carers can live well with the condition".
"Participating in regular exercise is proven to increase muscle strength, flexibility, strength and most importantly control of breathing and quality of life for those living with COPD."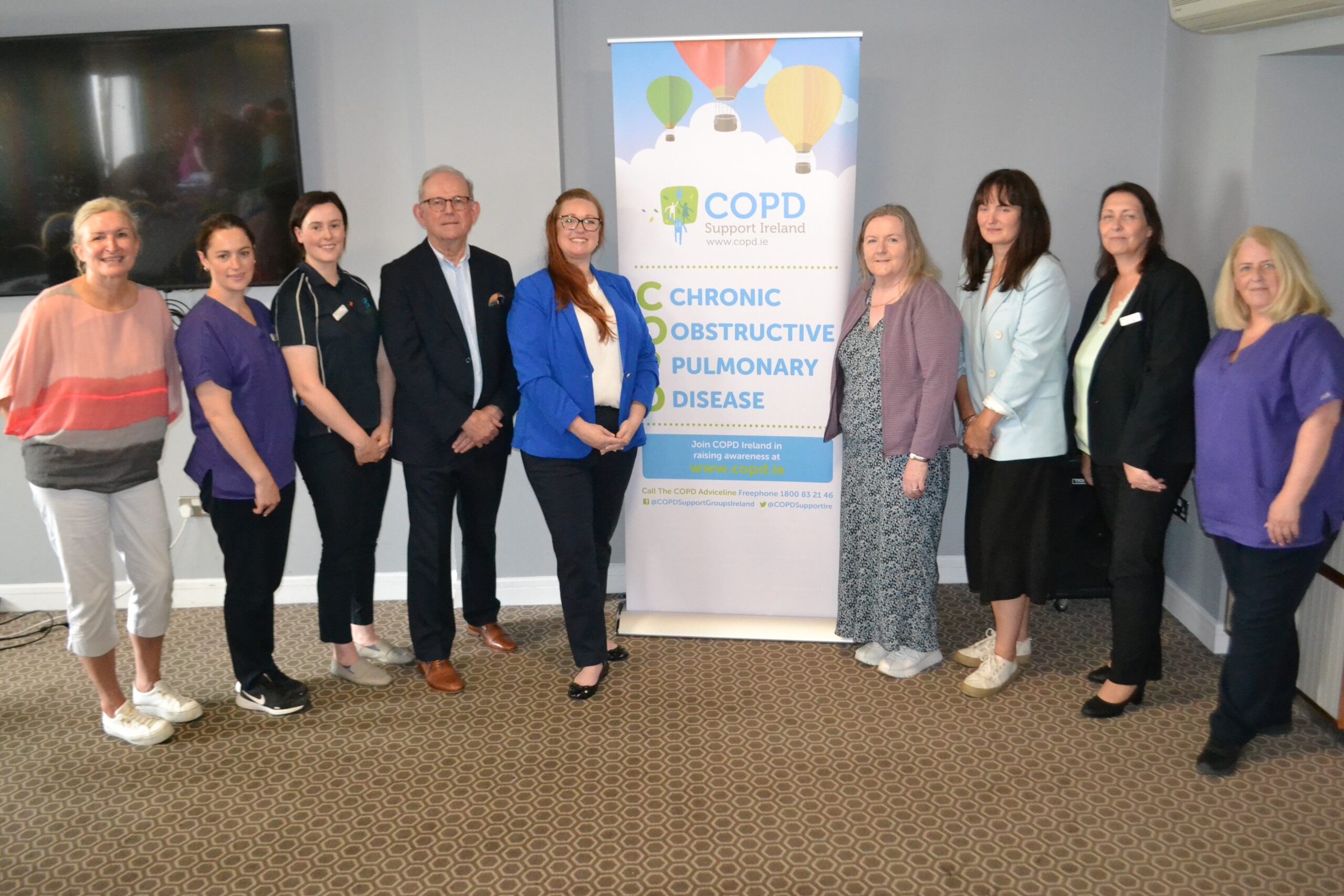 Richard Hanly attends the Wexford COPD Support Ireland Group and has this to say about the support groups:
"Living with a debilitating condition can be a lonely and very worrying place to be. Depression is not uncommon.
"Having a community of fellow sufferers to meet up with once a week provides an immeasurable sense of belonging and solidarity.
"Exchanging stories, chewing the beef, having a good laugh, and just providing each other with simple words of encouragement and care go a long, long way to boosting one's confidence and self-esteem."
SEE ALSO – Camross Comhaltas to represent Laois at the upcoming All Ireland Fleadh