Amid a steep spike in Coronovirus cases in India, experts are once again stressing the need to follow hygiene protocols to keep the virus at bay, especially by those afflicted with long-Covid. According to Dr Pramod V Satya, consultant – Internal Medicine, Manipal Hospital, Millers Road, Bangalore, while the present Covid-19 strain is mild, the infectivity is very high, which calls for people to be cautious at all times. "We have come across many patients in our OPD with non-specific symptoms, such as loose stool, and body pains who, after investigation, are being diagnosed with Covid. However, the virulence is very low in this year's strain and almost all the infections are self-limiting — which means within 3-4 days, the body pain, and other ILI (Influenza-Like Illness) symptoms like a runny nose and throat pain will go away without leaving any residue," Dr Satya told indianexpress.com.
What is long Covid?
In the pandemic, a significant percentage of people who contracted Covid-19 have also suffered what is popularly known as 'long Covid'. This term refers to a type of Covid-19 where the patient experiences symptoms — including fatigue, difficulty breathing, heart palpitations, brain fog, lightheadedness, stomach pain, and altered sense of taste or smell — for an extended duration. One of the primary challenges health professionals face when treating a patient with long Covid is that the symptoms usually vary from patient to patient, making it difficult for us to diagnose and treat effectively, said Dr Anup Latne, Consultant Internal Medicine, Surya Mother and Child Super Speciality Hospital Pune.
How do you know if you have 'long Covid'?
To identify the same, Dr Latne recommended conducting a self-diagnosis every month after recovery to identify any lingering symptoms. "Some of the symptoms may seem like they do not have any connection with Covid-19, for example, fatigue, which can be a sign of long Covid," he added.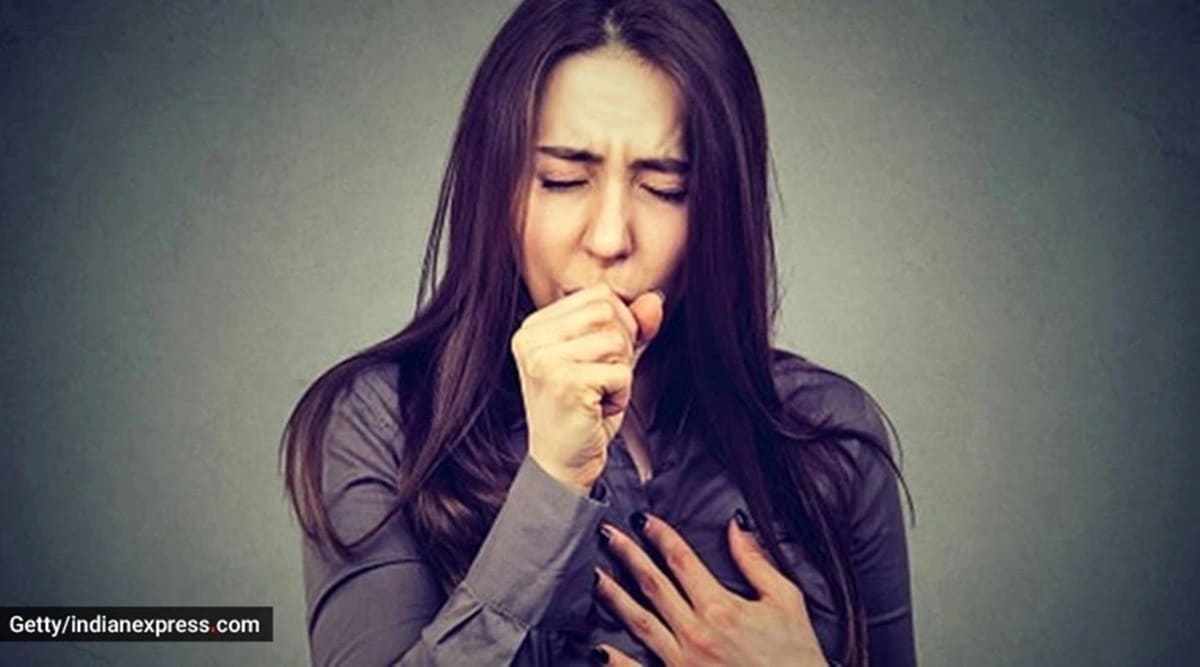 Do you have symptoms of long Covid? (Source: Getty Images/Thinkstock)
What should you do if you have 'long Covid'?
Studies around the world are inconclusive on the duration long Covid may last in an individual. Research, however, states that patients can assume the time frame to be anywhere between 3 months up to 1 year, said Dr Latne. "There are currently no targeted treatments available for long Covid patients. A health professional will however administer individual tests to understand your symptoms and their effects. Some of the solutions offered for long Covid symptoms are targeted. For example, if a patient is suffering from fatigue, it is recommended that he or she gradually increase their physical exertion rather than at once, such that the body incrementally recovers," he added.
Emphasising that there is a lot of evidence that suggests vaccination reduces an individual's risk of developing long Covid, Dr Latne said that it is recommended that individuals who are not yet vaccinated against the disease, get it done at the earliest. If you are facing any challenges related to long Covid, it's best to visit your local medical practitioner, he said.
How about children?
Dr Sanjay Wazir, Motherhood Hospital, Gurgaon mentioned that while factors that affect the frequency and severity of long Covid in children are not fully understood, as different studies have used different definitions, methods and populations, some possible factors that have been suggested by some studies include:
– Age: younger children (5 years old or younger) may have a higher risk of long-Covid than older children.
– Severity of infection: children who had severe Covid-19 infection or required hospitalisation may have a higher risk of long Covid than those who had mild or asymptomatic infection.
– Underlying medical conditions: children who have pre-existing health problems, such as obesity, asthma, diabetes, or immunodeficiency, may have a higher risk of long Covid than those who are healthy.
– Genetic factors: some genetic variants may influence the susceptibility and response to SARS-CoV-2 infection and the development of long Covid.
– Environmental factors: some factors such as air pollution, smoking, stress, or social deprivation may affect the immune system and the recovery from Covid-19.
These factors may interact with each other, and with other unknown factors, to determine the likelihood and severity of long Covid in children, he added.
Long Covid may show up in children (Source: Getty Images/Thinkstock)
What can help?
Dr Aklesh Tandekar, Head consultant critical care, Wockhardt Hospitals Mira Road listed various precautionary measures that you need to take.
"The precautions for long Covid are similar to what the experts have been stressing since the beginning of the pandemic. One with long Covid needs to keep in mind that he/she shouldn't go to crowded places such as shopping malls, theatres, or social gatherings," stressed Dr Tandekar.
If you still have the classic symptoms of Covid-19 such as cough, cold and fever then isolate yourself from the family and seek treatment according to the doctor's guidance, he added.
What other measures to follow?
*Try to maintain a safe distance from others, wash and sanitise your hands from time to time and wear a mask even at home.
*It will be imperative for one to follow a well-balanced diet inclusive of all the vital nutrients to boost immunity to fight this deadly disease. Avoid the consumption of junk, oily, canned, and processed foods.
*Family members should disinfect frequently touched surfaces such as door knobs, faucets, kitchen countertops, and furniture to avoid Covid infection.
*Long Covid patients should follow cough etiquette by covering the mouth with a tissue while coughing.
*Do not ignore symptoms such as breathlessness and seek immediate medical attention.
*It is also advisable to get vaccinated to lower the chances of Covid and long Covid.
*Rest enough if you have symptoms such as fatigue and feel that your energy is drained. Do not do any strenuous activities such as heavy workouts.
*Take the medication prescribed by the doctor only and avoid self-medication as it can be risky and worsen your symptoms further.
*One will have to avoid smoking, drugs, and alcohol and exercise at home. You can do yoga, walking, or aerobics which is low–intensity.
*Do activities you enjoy such as gardening, listening to music, or learning a new skill.
*Go for regular cardiac screening as per the doctor's suggestion.
???? For more lifestyle news, follow us on Instagram | Twitter | Facebook and don't miss out on the latest updates!