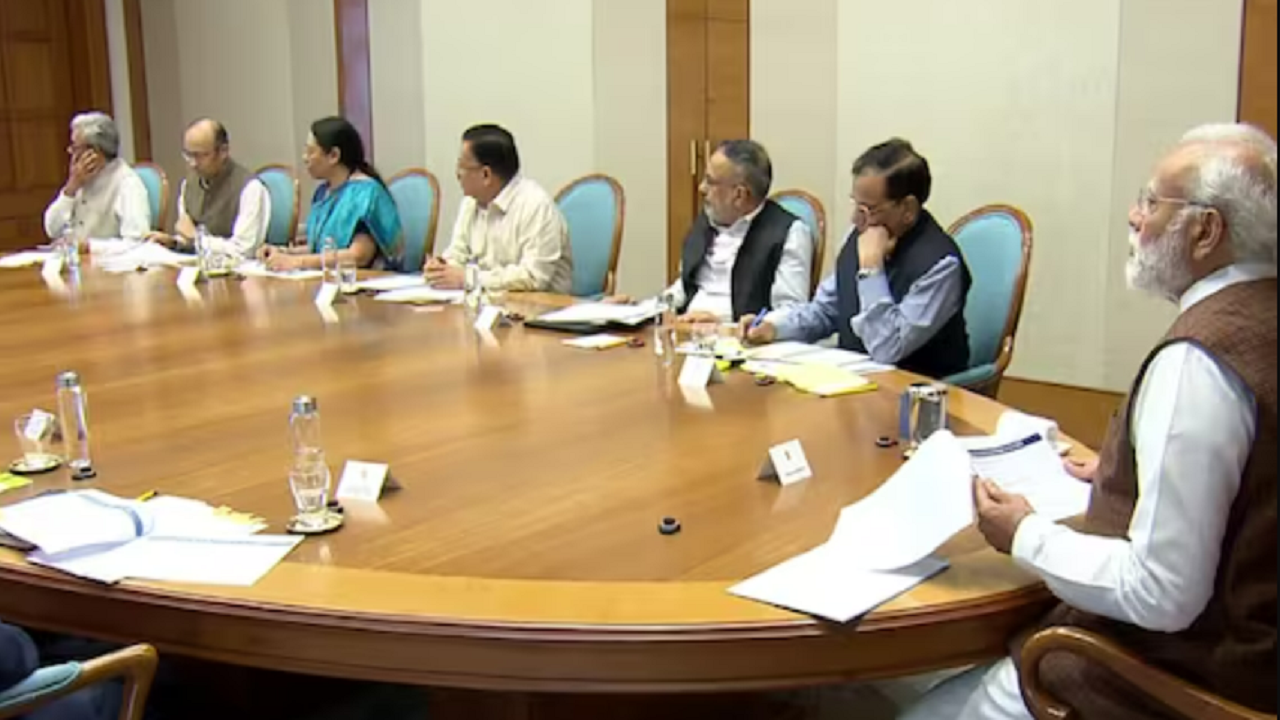 PM Modi advises precaution amid Covid spike
New Delhi:
Prime Minister
Narendra Modi
today held a high-level meeting to review
Covid
preparedness amid sudden spike in coronavirus cases across the country. The meeting was attended by officials from Prime Minister's office, Home Minister
Amit Shah
, officials from Prime Minister's office, Health Minister
Mansukh Mandaviya
and other senior officials.
At the meeting, the Prime Minister suggested ways to tackle the Covid situation and advised precaution. He also advised maintenance of vigil. Further, PM Modi emphasised the need to enhance lab surveillance and testing of all Severe Acute Respiratory Illness (SARI) cases.
PM Modi suggested that genome sequencing should be ramped up and said that mock drills should be organised in hospitals to ensure preparedness. The Prime Minister advised that people should follow respiratory hygiene and adherence to Covid appropriate behavior as cases continue to rise in the country and the H3N2 scare looming large.
PM's advise amid Covid spike
Maintain vigil
Ensure precaution
Enhance lab surveillance
Test all Severe Acute Respiratory Illness case
Ramp up genome sequencing
Organise mock drills in hospitals
Follow respiratory hygiene
Adhere to Covid appropriate behavior
The meeting comes two days after the Center held a meeting to review Covid and H3N2 situation in the country. Meanwhile, India today logged 1,134 new coronavirus cases, while the active cases rose to 7,026, according to the Union Health Ministry data updated on March 22. The number of fatalities due to the viral disease climbed to 5,30,813 with five deaths with one each reported by Chhattisgarh, Delhi, Gujarat and Maharashtra and one reconciled by Kerala.
Revised Covid guidelines
On March 19, the health ministry had issued revised guidelines for Covid-19 in the wake of the surge in cases.
"Antibiotics should not be used unless there is clinical suspicion of bacterial infection. The possibility of coinfection of Covid-19 with other endemic infections must be considered. Systemic corticosteroids are not indicated in mild disease," revised guidelines said.
The revise rules highlighted the need to maintain physical distancing and use masks. "Seek immediate medical attention if difficulty breathing, high-grade fever/severe cough, particularly if lasting for more than 5 days. A low threshold is to be kept for those with any of the high-risk features," the guidelines read.
Additionally, in moderate or severe diseases at high risk of progression, the guidelines recommend "
Remdesivir
for up to 5 days (200 mg IV on day 1 followed by 100 mg IV OD for the next 4 days".