The country has seen a spurt in influenza cases and it has been found that a large number of cases are caused by the H3N2 virus. The Indian Council of Medical Research (ICMR) has stated that Influenza A subtype H3N2 is the major cause of the current respiratory illness in the country. H3N2 influenza is also known as "Hong Kong flu". Patients are taking longer to recover and the virus has caused widespread concern after the COVID-19 pandemic. However, the medical body has said that people should not panic and continue with the Covid-appropriate behaviors that we adopted during the pandemic. Here's all we need to know about the virus.
H3N2 currently results in more hospitalizations
Regarding the H3N2 virus, the ICMR said that this subtype causes more hospitalizations than other influenza subtypes. Among hospitalized severe acute respiratory infection (SARI) patients with Influenza A H3N2:
92 percent had fever
86 percent with cough
27 percent with shortness of breath
16 percent with wheezing.
Additionally: 16 percent had clinical signs of pneumonia and 6 percent had seizures.
"The apex research body also noted that 10 per cent of SARI patients with H3N2 require oxygen, while 7 per cent require ICU care," ICMR said.
H3N2 Virus: Major Symptoms
cough
chills
Fever
sneezing and runny nose
nausea and vomiting
sore throat
body aches and muscle aches
Diarrhea
Most symptoms last for about a week.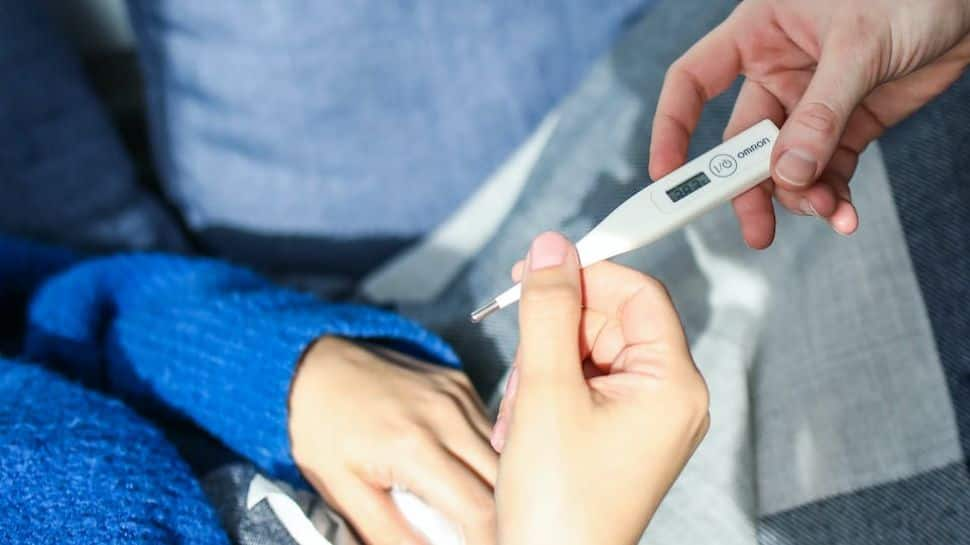 (Photos: Pixel)
How H3N2 Influenza Spreads
The virus is highly contagious and spreads through droplets produced when an infected person coughs, sneezes or talks. If someone touches their nose or mouth with the same unwashed hands that touched a surface that has the virus on it, that person can be exposed to the virus.
Who is most susceptible to H3N2 influenza?
Experts have said that the virus mostly occurs in people below 15 years and above 50 years of age and causes upper respiratory infection with fever. The elderly, children and pregnant women are most at risk of getting infected. Hence, they should be extra careful while stepping out, the doctors said. Patients with chronic diseases like asthma should also take extra precautions.
H3N2 Influenza: Prevention and Treatment
General precautions against the virus need to be followed – follow hand hygiene and wash hands frequently, avoid contact with people who are sick, cover your nose and mouth when sneezing and coughing, and get vaccinated with an annual flu shot Get it installed Get plenty of rest, drink enough fluids, take over-the-counter medications to reduce fever, and take anti-viral medications if needed. If symptoms persist, contact a doctor.
Also Read: 5 Diet Myths For Kidney Diseases Busted: What To Eat, What Not To Eat – See Expert Tips

H3N2 Virus Protection: Do's and Don'ts
Here are some important do's and don'ts:
Did:
Maintain hand hygiene: Wash your hands frequently with soap and water
avoid crowded situations; Still it is advised to use face mask
cover your mouth and nose when sneezing or coughing
keep yourself hydrated by drinking plenty of fluids
Use paracetamol if you have fever and body aches
stay away from school or work when sick
what not to do:
touch your face and mouth
spit in public
contact with sick persons
to shake hands
self-medicate and take antibiotics
(Disclaimer: The article is based on general information and is not a substitute for the advice of a medical expert. Zee News does not confirm the same.)