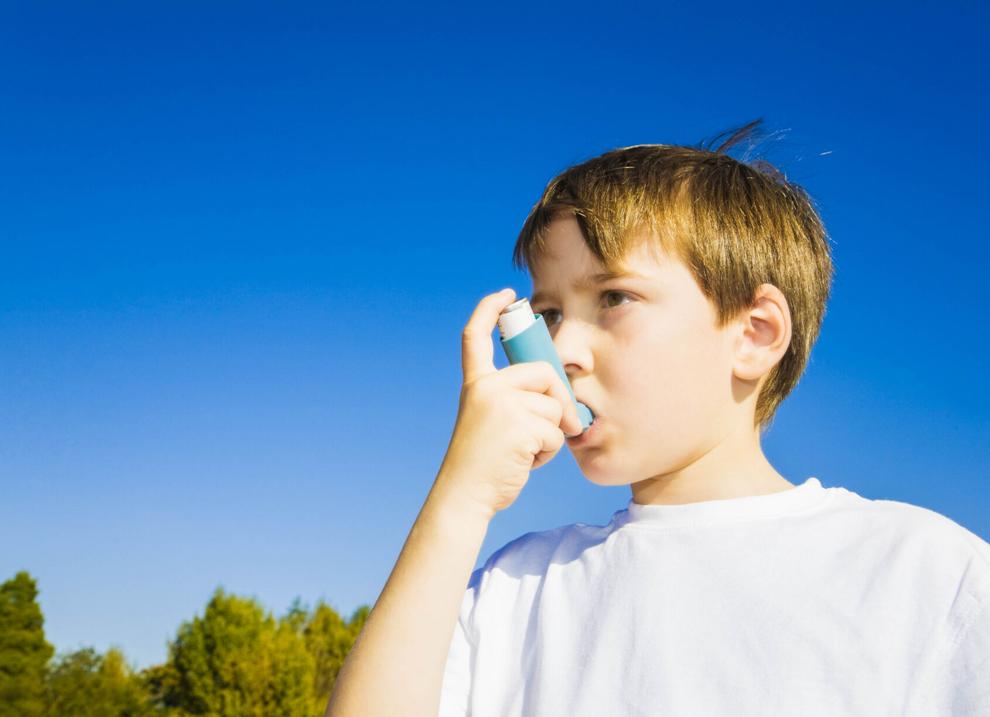 It's enough to take your breath away, and certainly not in a good way. The explosion of spring seasonal allergens that trigger asthma in millions of Americans is a reminder of just how widespread, discomforting and even frightening the respiratory condition can be.
It's also an opportunity to assure asthma sufferers that there are highly effective ways to manage, reduce and even eliminate your asthma symptoms by knowing your triggers and taking your medications consistently.
While spring isn't the only season when asthma rears its head — indeed, it's a year-round reality for many of the 25 to 30 million people afflicted by it in the U.S. — it's definitely one of the peak periods. Tree pollen and other environmental irritants emerge in full force during the pre-summer months, inflaming the airways of people who are sensitive or allergic to those elements.
Those inflamed airways may become swollen and clogged with excess mucus, causing the wheezing, shortness of breath, chest tightness and coughing that are the classic symptoms of asthma. Mild symptoms can last a few minutes, while more severe symptoms can last hours or even days.
To reduce the severity and frequency of asthmatic flare-ups and longer episodes, patients should work in partnership with their primary care physicians and pulmonology specialists to take control of the condition. The most effective approach is to have what is called an Asthma Action Plan in writing. The plan provides information and instructions on what medications to take and when, how to recognize when your symptoms get worse, and what to do in an emergency.
It all starts with knowing what triggers your asthma in the first place. When you have an asthma episode, take note of where you were and what you were doing in the hours or day before it occurred. Were you outdoors in the garden? Maybe vacuuming or making the bed? Petting an animal? Exposed to cigarette smoke? Those are just some of the clues you can put together to narrow down the possible suspects, or triggers, for your asthma.
Your doctor can also run tests to identify specific allergies. We're all different. Some people have just a few triggers. Others have multiple. Once you have a sense of what those are, do whatever you can to avoid them.
Armed with that knowledge, you and your doctor can determine the best medicines for preventing and/or treating your particular form of asthma. The majority of asthmatic symptoms can be managed with various types of quick-acting rescue inhalers that open the affected airways almost instantly, as well as several longer-acting, steroid-based inhaler medications that both prevent and treat the symptoms of asthma.
For more severe forms of asthma, there are now several injectable medications which can be extremely effective.
The real key is to take those medications as prescribed. Don't assume that just because you're not experiencing symptoms or haven't been exposed to any of your known triggers that you can skip a day or more. Stick with the plan and guard yourself against a flare-up.
And finally, it's important to self-monitor your condition. If you notice any new or worsening symptoms, be sure to alert your primary physician or pulmonologist. They may want to re-examine you or run another pulmonary function or breathing testing (just as they did for the initial diagnosis) to determine if any additional treatments are needed.
One final word on asthma: don't use it as an excuse to not exercise. Some of the highest-performing, Olympic-level athletes have chronic asthma, and the reason they excel is because they — as should you — know their triggers and follow the carefully prescribed preventions and treatments.
We can all breathe more easily, even with asthma, if we stick to those basic rules.
David Oelberg, M.D., is a pulmonary medicine specialist with Berkshire Medical Center.