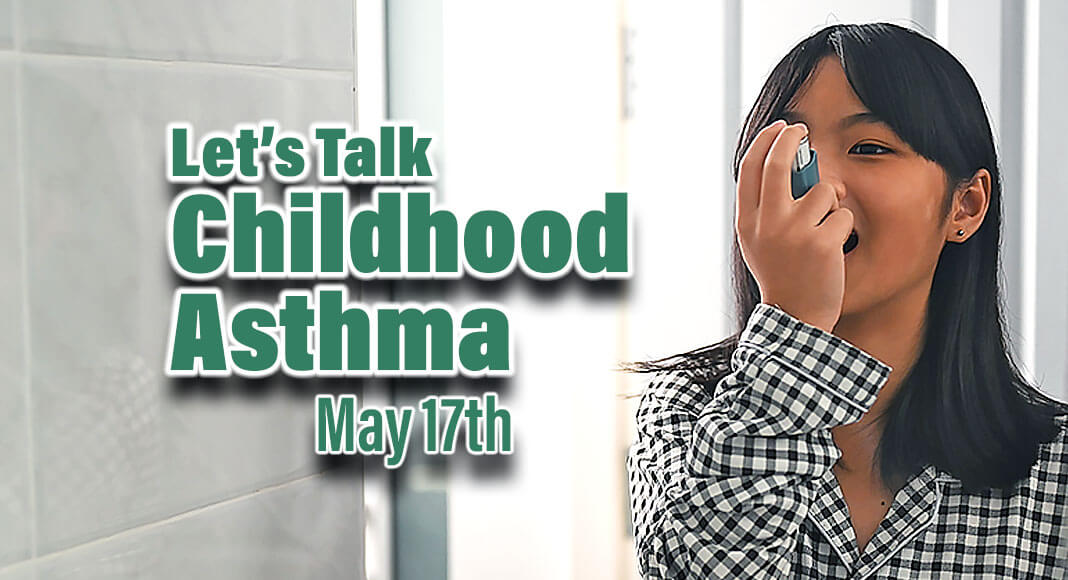 Mega Doctor News
Breathing is one of the most basic functions of the human body, but it's also essential to life. Along with fueling the body with oxygen and expelling carbon dioxide through the movement of the lungs, breathing strengthens the muscles and can help lessen stress and anxiety.
For the estimated six million children in the United States ages 0-17 living with pediatric asthma, according to the Centers for Disease Control and Prevention, breathing can be a challenge.
Asthma, a condition that affects the airways in the lungs, is one of the common long-term diseases in children. It causes wheezing, breathlessness, chest tightness and coughing at night or in the early morning. 
Left uncontrolled, it can lead to an increased risk of an emergency department visit, hospitalization and school absenteeism. A severe asthma attack can prevent a person from getting enough oxygen into their lungs and can even stop one's breathing.
Sadly, about 44% of children in the United States with asthma do not have it under control, according to the Centers for Disease Control and Prevention. Among Hispanic children, that rate is even higher at 48.6%. It is also higher among boys with 49.9% reporting uncontrolled asthma compared to 36.2% of girls.
But asthma can be managed by recognizing the signs of an asthma attack, staying away from things known to trigger an attack and following advice from doctors.
To continue helping parents prioritize their children's health, South Texas Health System Children's is devoting its latest "Let's Talk Children's Health" online seminar on pediatric asthma. Led by Dr. Michelle Ann Jimenez, a pediatric hospitalist at STHS Children's, the webinar is aimed at helping the community take control of a child's asthma by highlighting the risks, causes and treatment options for pediatric asthma and help parents better understand the importance of creating an asthma action plan with your child's doctor.
Who: 
South Texas Health System Children's
What: 
FREE virtual seminar entitled Let's Talk Children's Health: Asthma
When: 
Wednesday, May 17, from 5:30 – 6:30 p.m.  
Where: 
Online via Zoom or through STHS' Facebook page
Pre-registration recommended, not required.  
Zoom Meeting ID: 989 8202 3328 
Passcode: 931988