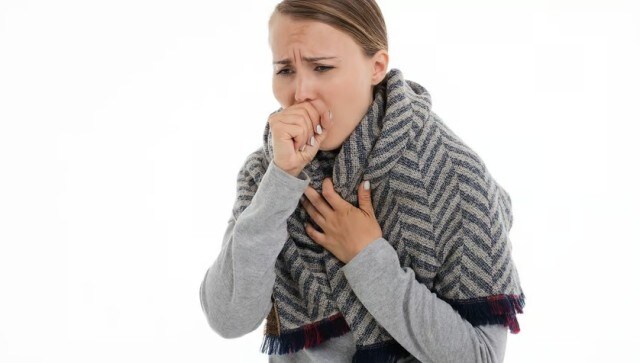 Although the transition from winter to spring, and summer to autumn is often delightful, it also typically heralds the start of flu season.
In the past few weeks, India has seen a sharp increase in influenza cases, with many individuals reporting persistent, painful coughs.
The World Health Organization (WHO) reports that the increase in flu cases coincides with a comparable increase in the West between September and January.
Such infections are reverting to levels normally seen prior to the coronavirus pandemic in several regions.
So, what is spring influenza and why is the recent outbreak worrying doctors? Let's take a closer look.
Spring influenza
According to US Centers for Disease Control and Prevention (CDC), influenza (also known as "flu") is a contagious respiratory illness caused by influenza viruses. It can cause mild to severe illness, and at times can lead to death.
Influenza cases in India usually peak during monsoon season, June to September with secondary peaks during winter, November to February, as per CDC.
Several doctors in India have reported seeing cases of persistent cough following the flu, including influenza, respiratory syncytial virus (RSV), adenovirus, rhinovirus, etc.
Also read: Bird flu kills girl in Cambodia, others fall sick: Is this the beginning of a new pandemic?
Symptoms
Flu signs and symptoms usually come on suddenly. People who are sick with the flu often feel some or all of these symptoms – fever, uncontrollable cough, sore throat, runny or stuffy nose, muscle or body aches, headaches, and fatigue among others.
Dr GC Khilnani, former head of the pulmonary, critical care, and sleep medicine department at the All India Institute of Medical Sciences (AIIMS) told Hindustan Times that every other person is down with "fever, loss of voice, and breathlessness."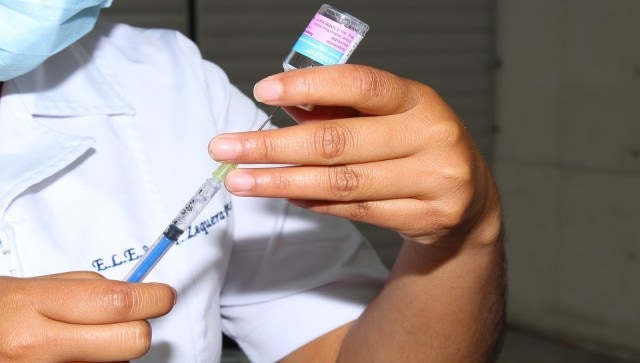 "An uncontrollable cough, with or without wheezing, is a frequent symptom. The Influenza A virus (H3N2) is frequently diagnosed when tested," he added.
Dr Khilnani expressed concern that prolonged symptoms could be pushing several patients to indiscriminately use antibiotics and cautioned against this; there is no need to panic.
Dr Akshay Budhraja, senior consultant (respiratory and sleep medicine) at Aakash Healthcare told the daily, "A secondary bacterial throat infection usually occurs after getting flu, which needs more care and treatment."
While doctors also stated that children may also experience Strep throat – an infection in the throat and tonsils caused by bacteria called A Streptococcus.
It can be painful, and kids may also have a sore throat, difficulty in swallowing, high fever, and swollen tonsils with white patches sometimes, according to Hindustan Times.
Dr Anupam Sibal, senior paediatrician and group medical director at Apollo Hospitals, told the outlet, "We are seeing cases of Strep throat but there is no unusual surge as such; it is common around this time. There is no need to worry."
Also read: How digital transformation is enabling health equity
The recent outbreak
Low immunity and the relatively low popularity of annual flu vaccines in the nation are the main causes of the rise in flu cases.
According to Dr Khilnani, the number of influenza infections has significantly increased during the last two months. The most recent increase is similar to what was observed in the West between September and January last year.
The influenza A(H1N1)pdm09, A(H3N2), and influenza B viruses occurred in a number of nations, as per WHO.
Livemint cited a research paper titled "Household Transmission of Influenza A viruses in 2021-22" as stating that increased vulnerability to influenza virus infection during the 2021–2022 influenza season may have been caused by loss of natural immunity brought on by reduced rates of influenza infection and confirmed antigenic alterations in circulating viruses.
According to the experts, pollution, new mutant pathogens, reflux illnesses (acidity), and irrational antibiotic use are among the likely causes of chronic cough.
Also read: Bird flu is spreading: Is this a foreboding of the next pandemic?
Doctors' advice
Doctors have encouraged patients to wear masks and stay away from crowded areas to prevent respiratory illnesses.
Influenza vaccinations, or annual flu injections, were never particularly popular in India.
Thus, the doctors told Hindustan Times that people must take the vaccine that is available against the common flu.
With inputs from agencies
Read all the Latest News, Trending News, Cricket News, Bollywood News, India News and Entertainment News here. Follow us on Facebook, Twitter and Instagram.