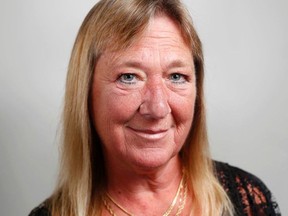 Article content
May is Asthma Awareness Month! For the month of May, the Lung Health Foundation is launching their annual campaign, themed "Asthma Care for All". Throughout the month they will be featuring four different populations impacted by asthma. Check out their website at lunghealth.ca for additional information on their awareness initiative.
Article content
Asthma is a chronic (life-long) condition that makes it harder to breathe. This is because the airways in your lungs are more sensitive and get filled with mucus or tighten up when you're around triggers, making it harder for air to pass through. While asthma cannot be cured, with proper treatment, people with asthma can lead normal, healthy, active lives.
Different people have different asthma symptoms, but there are some common ones, including: feeling short of breath (at rest or when exercising), chest tightness, coughing, and wheezing. If you have these symptoms, see your healthcare provider for a proper diagnosis as these symptoms can also be caused by other conditions.
Triggers are the things that can cause your asthma symptoms. Each person has their own set of asthma triggers. Triggers can exist at home or even your workplace. Over time you can figure out what your asthma triggers are and take steps to reduce your exposure. There are two types of asthma triggers: allergens, which only affect you if you are allergic to them and irritants, which can bother anyone with asthma.
Article content
When you breathe in one of your allergens, your immune (defense) system reacts to it in order to remove it. It is this allergic reaction that causes inflammation, swelling, extra mucus, and a tightening of your airways. This blocks the flow of air into and out of your lungs, and causes your symptoms. The most common allergens include: dust mites, pet allergens, mould, cockroaches, and food additives such as sulphites for example.
There are many possible irritants – both indoors and outdoors – that can trigger asthma symptoms. Here are some common ones: Indoor Irritants – tobacco and wood smoke, strong odours and toxic chemicals, and exposure to a cold or the flu. Outdoor irritants include air pollution (e.g., vehicles, factories), cold air, hot, humid weather, and smoke from wood burning, bonfires, etc.
Article content
Certain medications can also trigger asthma symptoms. Let your healthcare providers know about all of the medications you take – including non-prescription and herbal treatments – and check with them before taking any new medication. It is important to work with your healthcare provider to help identify your triggers, and come up with a plan to minimize your exposure.
If you think you might have asthma, it is important to get a proper diagnosis. You can then get the treatment you need to live a full, active life. There are generally 3 main parts of an asthma diagnosis:
· Medical History – This includes any past and current health issues that could be related to your asthma such as your medical history and your family medical history, especially relating to allergies, and what symptoms you have had and for how long,
Article content
· Physical Examination – This includes checking for signs that you might have asthma by examining your chest and breathing rate, listening to your lungs for unusual sounds while you breathe, examining your nasal passages for signs of allergies, and examining your skin for signs of eczema.
· Lung Function Tests – breathing test (spirometry) which measures how well your lungs are working.
Asthma in older adults is known to have a significant impact on quality of life. Many times, asthma in the elderly coexists with conditions such as obesity, decreased immunity, and chronic obstructive pulmonary disease. As a result, asthma can often be complex and difficult to spot in the elderly.
Information in this column is compiled by Shell-Lee Wert, CCSH, 470 Dundas Street East, Unit 63, Belleville, K8N 1G1. Please visit our website at ccsh.ca or email me at [email protected], or call 613-969-0130 or 613-396-6591 for information and assistance. Community Care is a proud United Way member agency. Funding in part from Ontario Health East.