Covid Not Over: Is it Corona or H3N2 Influenza..!?

H3N2 Vs Covid19 Symptoms: Know the difference between the symptoms of Covid19 and influenza and how to recognize them. Many people are currently suffering from the flu caused by the H3N2 virus. Because some of the symptoms of influenza and Covid-19 are similar, many people do not know which symptoms are due to which virus. The global pandemic, Covid-19, is still far from over. Even now the spread of covid continues. Omicron virus subtypes XBB.1.5 and XBB.1.16 are more susceptible to symptoms. Meanwhile, for some time now, the influenza pandemic, mutated H3N2, has been causing panic. The incidence of H3N2 infection continues to increase. Concerns have grown for health officials after reports of some deaths from the seasonal flu in the country. Hence, people are requested to be cautious. Meanwhile, symptoms of H3N2 and Covid-19 may be similar. It would be beneficial for everyone to know the difference between the two.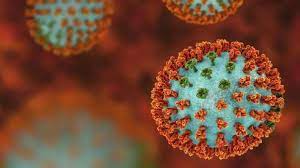 Covid 19 and Influenza Symptoms: Similarities
Some of the symptoms of influenza caused by the Covid-19 and H3N2 viruses are similar. These symptoms leave people confused as to which of the two diseases has been affected. Common symptoms that confuse are:
Cough
Body pain
fever
throat pain
Muscle pain
Breathing problem

Covid-19:
The number of Covid patients across the country and the world has reached 68 crores 21 lakh 89 thousand, of which 68 lakh 17 thousand have died. Apart from this, more than 2 crore patients are still fighting this infection. In india alone, more than 5 lakh 30 thousand people have died due to covid and currently, 4,623 people are infected with covid.
H3N2 influenza:
According to indian Council of Medical Research (ICMR) data, the Covid-19 virus is a combination of several circulating viruses such as swine flu (H1N1), H3N2 and seasonal diseases, and influenza B viruses. Both H3N2 and H13N1 are strains of the influenza-A virus, commonly known as the flu.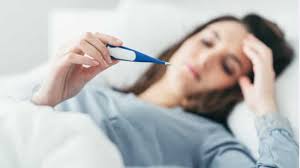 Some of the most common symptoms include prolonged fever, cough, runny nose, and body aches. But in severe cases, people may experience shortness of breath. According to data updated by the Union health Ministry, more than 700 cases of Covid-19 were reported in a day after a gap of more than four months, and 4,623 people are currently infected with the disease. The symptoms of covid do not last for 2-3 days and the patient recovers. But H3N2 and H13N1 cause a dry cough with mucus that lasts for weeks and is more likely to lead to pneumonia or a secondary bacterial infection. Also, people infected with H3N2 develop a hoarseness and sore throat that lasts for two to three weeks. Influenza is not fatal, but if the virus is ignored, there is a high chance of death. In particular, the risk is high for young children, infants, adults with other diseases, elderly people over 65 years, pregnant women, and immunocompromised patients. Along with changing weather conditions, pollution also plays an important role in increasing the number of people suffering from viral infections