PHOENIX - You may not think that an asthma attack is something that can kill someone, but it absolutely can, and a grieving family from Glendale is trying to get the word out that asthma can be deadly.
6-month-old Juniper Evelyn Ramirez is surrounded by a family who deeply loves her. Sadly, her father is no longer here to watch her grow up.
"He wasn't able to see her go to school, things that will come into her life like prom, when she has kids or gets married," Mom Raquel Romero said. "It's really sad for me."
Romero says Juniper looks just like her dad, Jimmy Ramirez Jr. The 24-year-old had an asthma attack on July 3, and then went into cardiac arrest.
Ramirez died on July 7.
"He was without oxygen to his brain for about 40 minutes," Jimmy Ramirez Sr. said.
Ramirez Sr. says as a family that lives paycheck to paycheck, health insurance and a proper inhaler were often out of reach.
"If I had known this, I would have done something more," Ramirez Sr. said. "Cut corners in another place."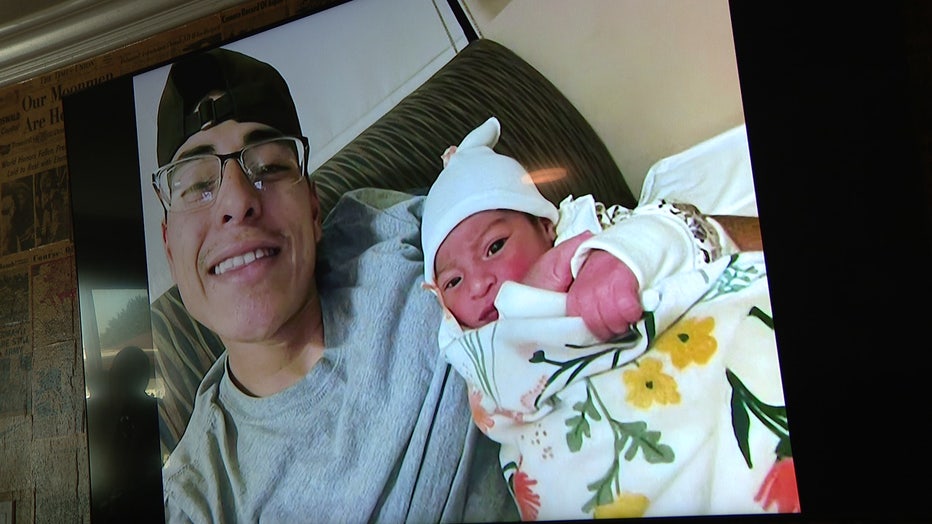 Jimmy Ramirez Jr. (left) died on July 7, 2023, following an asthma attack.
"Forget the money, your health is more important," Romero said. "But I also would tell him if you can't afford it, I get it. That's where my guilt comes into play. And should have said, no you need help."
"This just caught all of us off guard," Jerod Hayes said of his stepson.  "I know for a fact that if he thought this would remotely happen to him. He would have done something. All of us."
Doctor Naomi Habib with Arizona Pulmonary Specialists did not treat Jimmy Jr. but said this about asthma.
"A patient can go from zero to 180 in minutes, even the most controlled patient we've found in our studies," Dr. Habib said.
His story is a sad reminder of what can happen.
"The most important thing is that if you can see a doctor there are low cost clinics that even have specialists," Dr. Habib said. "Like lung doctors. And we'll work with you. We'll work with you to get you the cheapest inhaler because we know they're very, very expensive."
The family hopes that by sharing their story, other families won't have to go through what they are.
"For this to happen from an asthma attack people need to realize that this simple breathing difficulty can lead to death," Ramirez Sr. said.