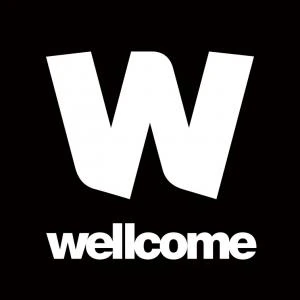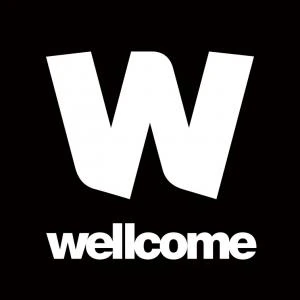 The Great Recovery is a series examining how a surge in innovation, outreach, access and attention to equity is improving our mental health system. It is supported by a grant from Wellcome Trust.
Third-grader Noah Hill at Dr. Ronald E. McNair Public School 5 in Bedford-Stuyvesant, Brooklyn, has learned a very simple method to calm himself: "Breathe in through your nose," he says, closing his eyes behind his dark-rimmed glasses to take an inbreath, "and breathe out with a whisper." This is the so-called "ocean breathing" he has been taught at his school, and he's a fan: "Breathing like that takes my stress away," he says.
At the start of this school year, all public schools in New York — from pre-kindergarten through grade 12 — are required to offer two to five minutes of mindful breathing every day to improve mental health. As part of this initiative, the city has rolled out a citywide professional development program for educators to make sure at least one staff member in each school is trained in mindful breathing practices. Mindful breathing in this context is taught as a secular practice that students of any religious tradition can adopt as a powerful tool to cope with anxiety and stress.
There is an urgent need to focus on students' mental health. The international COH-FIT study showed a drastic increase in depression, anxiety and persistent frustration among youth, compared to 2019. More than a third of US students reported in 2021 that they experienced poor mental health during the Covid pandemic, and 44 percent describe themselves as persistently sad or hopeless. According to the National Institute of Mental Health, one in five children struggles with anxiety, and almost half experience at least one serious stressor at home,  like food insecurity or a caregiver's addiction. Even before the pandemic, mental health was getting worse among high school students, according to prior CDC data.
"A lot of our students have anxiety or anger, and it's very tough at home," Deanna Lashley, a physical education teacher at PS 5, confirms.
Several schools and universities are responding to the findings by implementing stress relief and mental wellbeing programs. "There's nothing more important that we can teach our kids than mindfulness," PS 5 School Chancellor David Banks said as he introduced the program.
Erica Sibinga, a pediatrics professor at Johns Hopkins School of Medicine, has published several studies that show the positive impact of mindfulness on children and teenagers, especially youths with trauma and significant stressors. "We see mental health benefits," Sibinga told the New York Times. "We see some behavioral benefits. Youth are more likely not to engage in conflict — more likely to walk away from contentious discussions. They express greater acceptance of themselves."
When New York Mayor Eric Adams announced mindfulness classes in New York at the end of last semester, critics swiftly accused him of choosing the wrong priorities. "Kids learn to breathe whether they're in a classroom or not," opined conservative commentator Tim Hoefer, CEO of the Empire Center for Public Policy, demanding that schools focus on math skills and solving absenteeism. 
Yet schools that have implemented similar programs have established a body of scientific research that shows mindfulness practices can significantly reduce anxiety and stress.
"Some people would dismiss it and say, 'What is this feely, feely good stuff?' No, go look at the science," Adams said at a press conference this June. "Breathwork helps the entire physiology." He called the initiative "a game-changer. Breathing calms your nervous system, it helps to center us and helps us regain our sense of balance and focus. It is a valuable, low-cost tool that is proven to improve mental health and wellbeing."
New York schools are hardly pioneers in this regard. Students in England and other parts of Europe have collected positive evidence of mindful breathing's benefits in hundreds of schools. Over the past ten years, youth meditation programs have been implemented in England (Mindfulness in Schools Project), other parts of the U.S. (Mindful Schools and MindUp), Canada (Mindful Education), Israel (The Mindfulness Language) and India (The Alice Project). 
"Are schools the right place to teach meditation?" researchers asked in a recent meta study and came to the conclusion: "From the standpoint of maximizing reach, the answer is clearly yes. Unlike other potential sites for intervention, schools have contact with large numbers of children on a regular basis and across their formative developmental years where lifelong habits may be established." 
Crushed by negative news?
Sign up for the Reasons to be Cheerful newsletter.
The researchers also note that mental training is part of skill acquisition, can induce plasticity in the brain that assists learning, and that "meditation education aligns with the 21st century notion of schooling which views learning as a holistic process that seeks to educate students academically, emotionally, socially, ethically and spiritually."
Though mindfulness has become a bit of a catch-all term for all kinds of secularized practices, students benefit from a structured approach, Sibinga's research has shown.
Recent studies also confirm the positive impact on educators who struggle with various stressors themselves. "As a teacher with 12 years of classroom experience, I do believe there are benefits to mindfulness and daily breathwork," says New York school teacher Abimbola Cole Kai-Lewis, who welcomes the new initiative. "I'm convinced of this because of what my middle school students endured during the pandemic — while I, their teacher, contended with some of the greatest challenges of my career. Handling those challenges required skills that no one, in all of my years of undergraduate and graduate study, had taught me." 
While "slogging through online learning," she introduced her students to meditation. "Breathing exercises had steadied me on my side of the screen and, sometimes, them on theirs during the pandemic," Kai-Lewis attests. "It had kept my demons at bay when my relentless monitoring of skyrocketing Covid-19 infection rates led me to lock myself away in my second-floor apartment. Amid those frightening increases, I breathed and meditated before turning on the laptop that was my connection to a litany of classes, meetings and my students."
A 2022 meta-analysis of educator wellbeing initiatives found that not only did mindfulness have the most robust evidence base, it was also the only intervention that created sustained changes in educator wellbeing, between three and five months after delivery.
At the Laveen Elementary School in Phoenix, Arizona, mindfulness has been an integral part of the curriculum for several years. "You can feel it in our school," teacher Alicia Harp confirms. "Knowing that we are in this together and that we want the best for each other is an amazing feeling I have not felt in any other school building before we adopted the mindfulness practice." Her colleague Jackie Morales who has been training in mindful practices with Mindful Schools speaks of a "huge shift" that has occurred through the practice. "It's so great to work in a community where we can rely on each other."
In Bed-Stuy, Noah Hill demonstrates how to jump into a powerful warrior stance that he has learned in mindful yoga classes. His friend Shawn Boyce adds, "When I get into problems, I take a breath so nothing can happen to me."