Starting anything for the first time is hard. Even if you're good at something else – such as being really, really good at ultrarunning – you can still get the jitters when trying out something new. 
Scott Jurek has run more miles in the best running shoes than anyone else we've ever spoken to. He's participated in and won almost every ultramarathon on the planet, rose to fame as one of the figures written about in the landmark running book Born To Run, and is probably one of the most decorated, best-known long-distance runners alive today. But even he got nervous doing yoga for the first time.
For TechRadar's Get Fit for '23 week, we spoke to Jurek and Apple Fitness+ yoga instructor Jessica Skye. The pair have joined forces to create a new "Yoga for Every Runner (opens in new tab)" program of workouts on Apple Fitness+, a series of yoga flows designed to help runners (both complete beginners and experienced athletes) loosen their muscles, strengthen their cores and get more in touch with their bodies. 
Running for beginners: Getting started
"I think when beginning running, we all have to start somewhere. And a lot of times, it can seem daunting to run a certain distance, whether it's that first 5K, or that first half marathon, full marathon, or even an ultramarathon," says Jurek. 
If you're just starting out in your fitness journey, setting a small, achievable goal is key to making things stick. Along the way, you might face obstacles, both physical and mental, on your fitness journey, but that happens to the best of us – even Jurek. 
"In literally every race, I've had a moment where I thought I'd wanted to quit. Ultra-marathons have that nature about them, but a lot of people experience that during a half-marathon or even a 10K," Jurek tells us.  
"I have that struggle in my mind when I feel like 'okay, I'm not going to make it.' I sprained an ankle halfway through the Western States 100 Mile, and went on to win. There have been other moments in many races where I just have felt like it doesn't seem worth it. Discomfort, the weather, the conditions, whatever. And I think for beginner runners, it's okay to give yourself that license to have those feelings and emotions."
Research (opens in new tab) says that it's easier to build an exercise habit if you find movement enjoyable. If you feel like things are getting difficult or unpleasant mid-run, don't be afraid to slow down or take a break - if even the best runners on the planet feel burned out, you can allow yourself a little leeway. 
If you really don't want to run on a certain day, you can always choose to do something else instead, such as a supportive exercise like yoga. This kind of flexible, forgiving approach to fitness is more likely to help you stick to the habit, which is why we've made the case not to exercise so hard in 2023.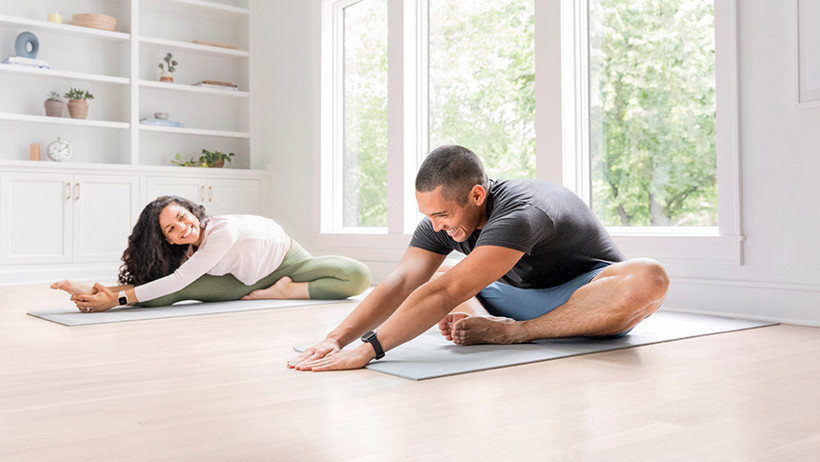 Yoga for beginners: Supporting your running
"I got introduced to yoga from a friend who conned me into going into yoga studio," says Jurek, recounting his challenging first steps into yoga. "I was the one in the class who was resisting it; I really felt self-conscious. I was the one who had all the props, all the bolsters, and blocks, and was losing my balance constantly.
"This program puts me on the mat to show runners that you don't have to have perfect form like Jessica because she's amazing. [Yoga is] a welcoming place. Don't feel too intimidated."
Yoga can help runners by providing more flexibility in your hips, glutes, legs, and shoulders, as well as adding core strength. This can improve your form, help you run more efficiently, and reduce your risk of injury. 
"I normally say there's three main pillars of yoga which can support someone on their running journey," says Skye. "First, you have the body; mobility and stability can support you on your run. Then, being more mindful of your breath, because that's always a huge focus while you're running, and can help in a really efficient recovery. Finally, being more mindful while you're running, being aware of your own internal dialogue and how you're feeling. 
"That will really support you when it comes to avoiding injury, or assessing your goals. Keep your attention at the front of mind while you're running."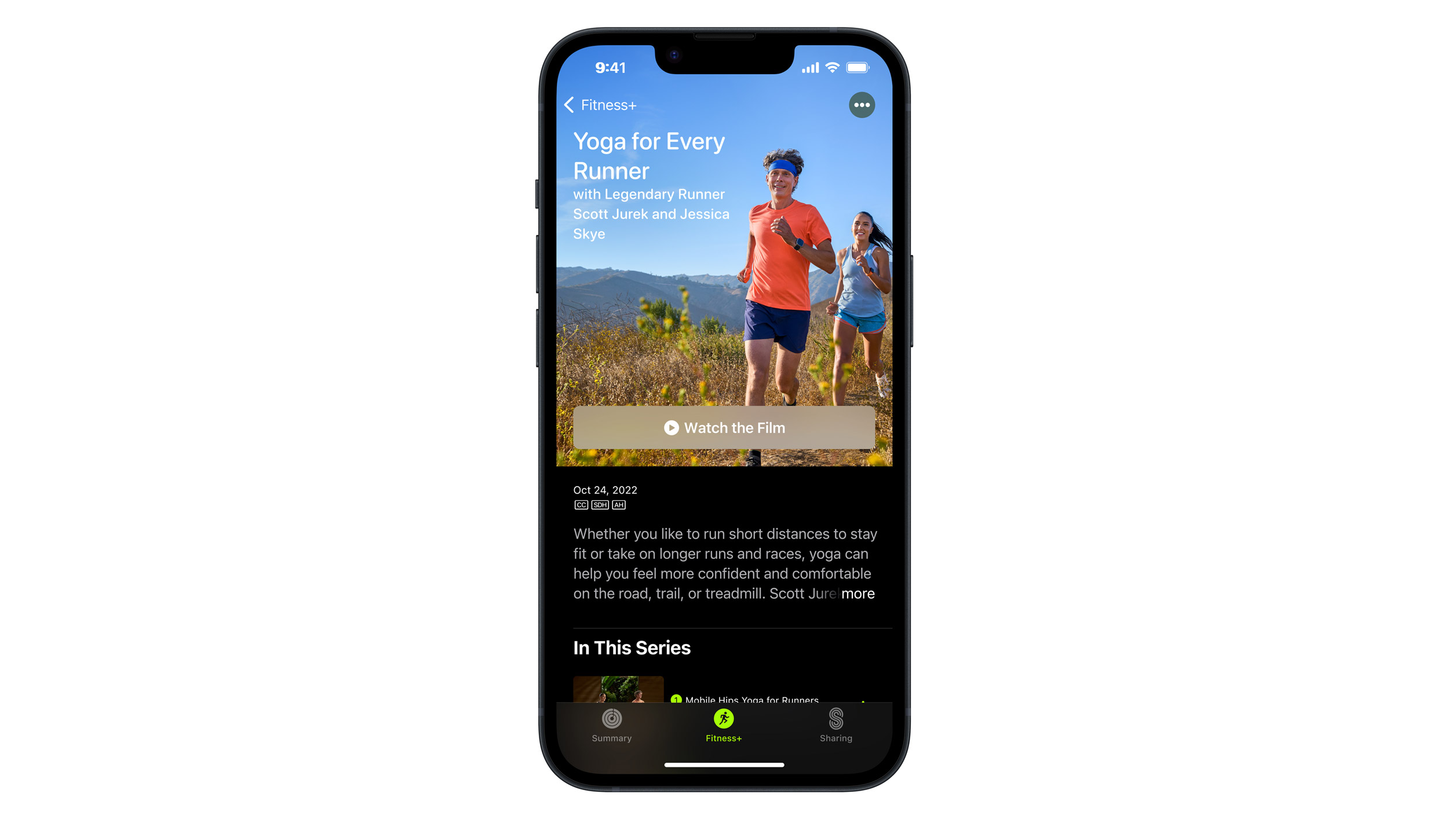 Mindfulness for beginners: Improve your running with breathing techniques
As Skye says above, controlling your breathing while you run is vital when it comes to ensuring oxygen flows to your muscles. However, breathing has long been linked to mindfulness, and both running and yoga can enhance this connection and help you to feel more present this year. 
"My very first yoga class was the first time that I'd ever taken a breath on purpose," says Skye. "It's the first time I'd ever really noticed it, so that's really stayed with me personally. 
"I think that's how yoga best serves runners. It helps just being more mindful of your breath and breathing on purpose, with purpose. It allows you to oxygenate your body efficiently. If you are feeling any stress, just bringing your focus to it with deep breaths [can help]. If you just need something to focus on, if your mind is starting to go all over the place, if you are having a moment, it's there."
Mindfulness techniques can help you feel more present and are associated with increased happiness according to studies (opens in new tab), but even if you're not fussed about starting a meditation habit, learning these yoga techniques can help improve your performance, both on your best yoga mat and while hitting the roads. 
One study, published in the Journal of Clinical Medicine (opens in new tab), found muscle engagement during endurance exercise improved following two months of yoga-based breathing exercises.
Whether you're an experienced runner or you're just taking it up as a new year's resolution, grab a mat and try some yoga to help you hit your 2023 running goals.