New Delhi: Ahead of the commencement of Char Dham Yatra, Uttarakhand government on Wednesday issued health advisory for the pilgrims visiting holy shrines in state and outlined the measures which they should undertake not just for good health but also for hassle-free & safe journey.
The state administration cautioned the pilgrims about preventive measures/safeguards in wake of rising cases of Coronavirus.
What are the guidelines :
As the pilgrimage sites are situated at 2700 metres above sea level in the Himalayas, travelers can be affected by extreme cold, low humidity, extreme ultraviolet radiation, low air pressure and low oxygen content and hence they should exercise caution during the Yatra.
The guidelines were issued by Dr R Rajesh Kumar, Secretary, State health department.
Full Health check-up before Yatra
Thorough health check-ups have been advised for all the pilgrims visiting the state for Char Dham Yatra, starting on April 22. People with pre-existing ailments should carry adequate medicines with them, along with doctor prescription. If they also carry contact details of their respective physicians, this will help them in getting right treatment during the Yatra, if any health complication or emergency arises.
Govt has a word of caution for the senior citizens & those with co-morbities planning a pilgrimage to Char Dham.
"If senior citizens or those with co-morbiity were afflicted with Covid-19 virus in the past, they should postpone the yatra & stay at home", it said.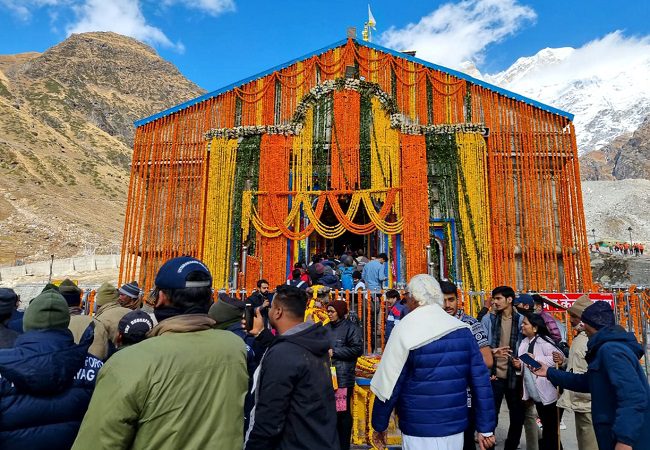 For patients with heart disease
If pilgrims have history of heart diseases, respiratory ailments or hypertension, they should remain extra-cautious during the Yatra as the terrain is rocky and also high-altitude creates more trouble than relief for BP patients.
During the course of yatra, if you face dizziness or nausea or severe headaches, you should immediately seek medical help.
"In you notice symptoms like headache, dizziness, drowsiness, chest tightness, nausea, vomiting, coughing, fast breathing, and increased heart rate, please seek medical attention immediately or contact the 104 and 108 helplines for assistance," the guideline said.
"Avoid consumption of alcohol and other drugs and refrain from smoking. Also, keep yourself well hydrated and avoid travelling on empty stomach," said the govt advisory.
In case of emergency, the travelers can dial helpline numbers as given here [108 – National Ambulance Service & 104 – Uttarakhand Health Helpline].