Maya Kramer always hated the cold - and the cold wasn't that keen on her either. She'd lose sensation in her fingers when was freezing cold outside. But 44-year-old Kramer (divorced with a daughter) from Tel Aviv, who works in the field of mind and body, was open to new ideas. So, when a friend invited her to join him for a workshop conducted by Zhenia Cool, certified in the "Wim Hof" method aiming to "give people the tools to live stronger, happier, healthier lives", she couldn't refuse.
The instructor explained how gradual exposure to cold, combined with the breathing techniques he was teaching, could work wonders. The jewel in the crown was getting into a 4°C (!) ice bath and staying there for a minimum of two minutes. "It was in the summer" she recalls. "It was sweltering hot outside. I was shaking as I looked at the bath. I was completely terrified."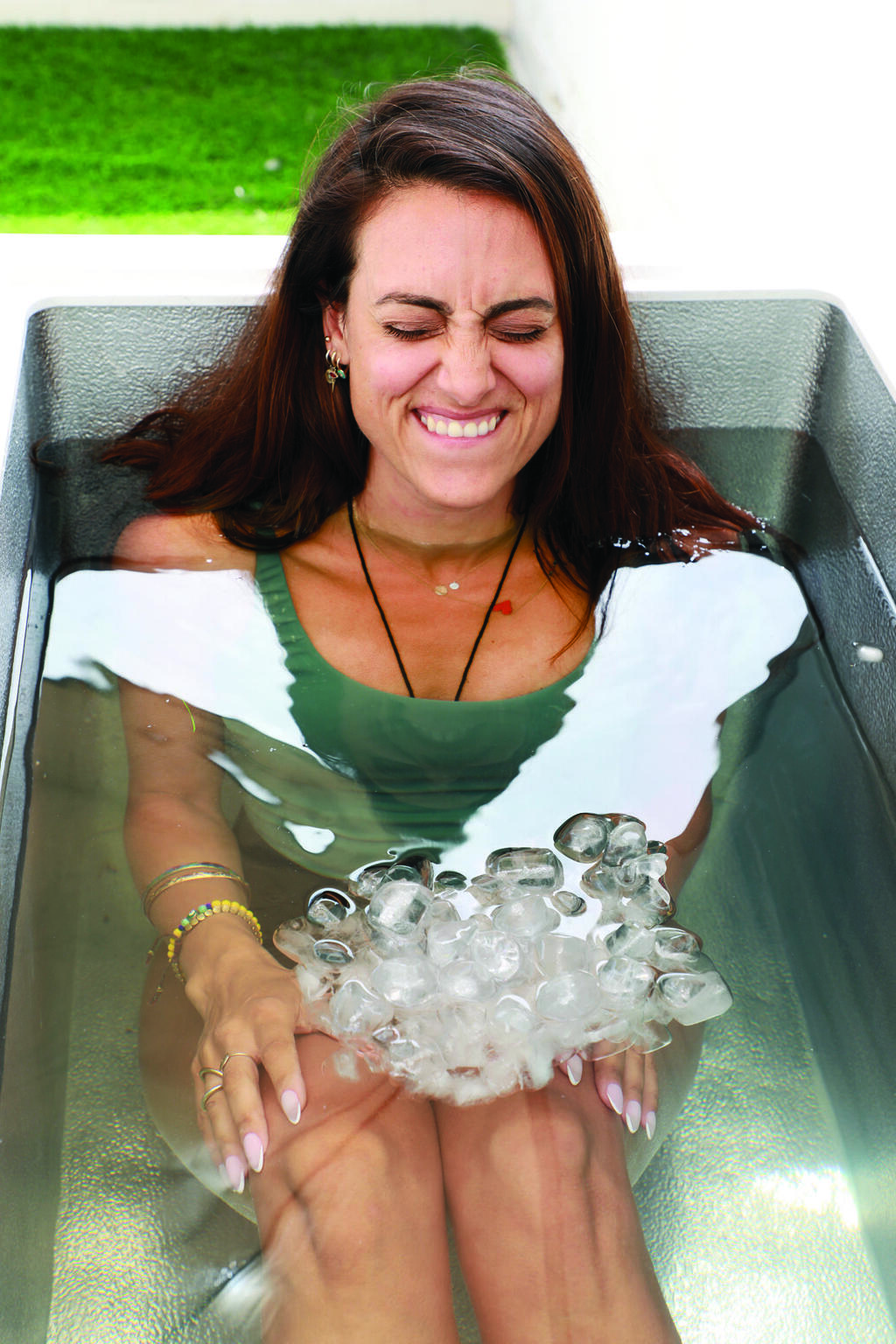 Did you get in the water?
"I did. I managed to stay in for two minutes. As soon as I got out, I knew it wouldn't be a one-time thing. Ever since, for a year now, I've been taking ice baths on an almost daily basis. "
That's crazy. Why?
"The experience gives you the exact same feeling as extreme sports. I challenge my mind and body each time and prove to myself that I can do it. It also has enormous health benefits. I do a lot of sports and, for years, I'd had various inflammations. I'd been having physiotherapy for two years but nothing helped. The pain and inflammations have gone away completely since I've been taking the ice baths."
But you couldn't have known this when you took your first ice bath. What made you want to carry on?
"It was primarily an empowering experience. When I was by the bath, I told myself that if I got in, then it would be for release. At the time, I had all sorts of emotional baggage, things that I wanted to leave behind. The moment I sat down in the bath, I was so shocked that my breathing halted. It was as if my body was telling my brain: "No, you have to calm down and deal. A few seconds later, I really could release. It was very much like the experience of childbirth. I felt I'd cleansed myself of a layer of hurdles. I burst out crying, releasing everything."
"When I got out the instructor suggested that, in a standing position, I put just my head into the water. I did. It was a huge high."
And then you bought yourself an ice bath?
"Unfortunately, for this kind of bath, you need a yard or a rooftop. My apartment has neither, but I have friends who have a professional pool that I use a few times a week. I sometimes make my own ice bath at home – filling up a regular bath with cold water and pouring in bags of ice."
Do you also have ice baths in winter?
"Of course, including on rainy days and during thunderstorms."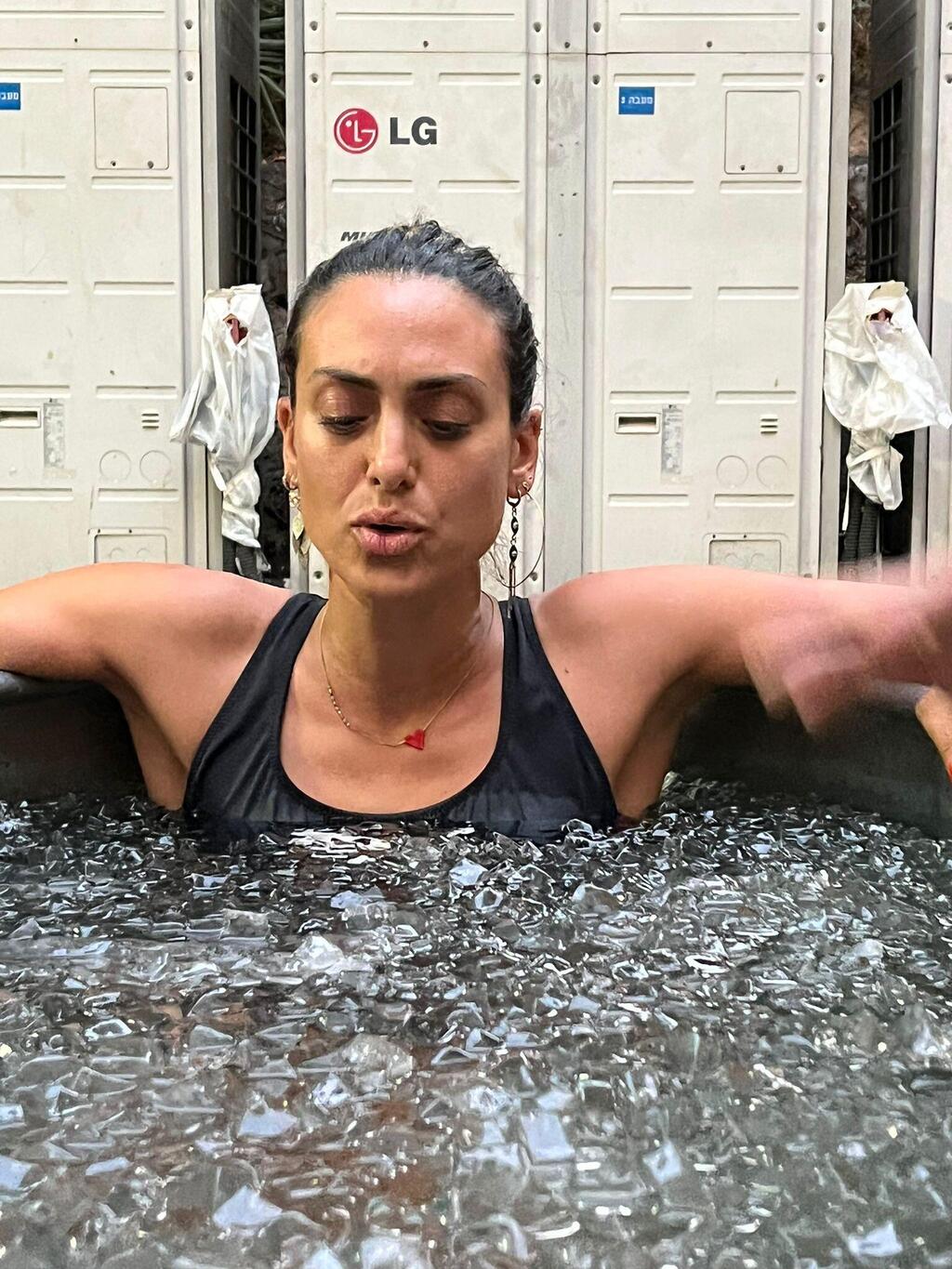 How long do you spend in the ice bath?
"I'm now up to five to seven minutes. It's sometimes easier, sometimes harder. Sometimes it's a tool to let out the tears, sometimes it's pleasurable. It's definitely not a shock to my body anymore. I visit my family in New York every winter. This year was the first time the cold didn't make me suffer."
Kramer's not alone. Soaking in ice baths is the current hot – or freezing cold - trend. More and more people are making ice baths part of their daily routine and talking about their miraculous, physical and emotional benefits. Some buy special baths for their homes; others make do with filling a regular home bath with ice cubes. Either way, it's the same idea: dunking for a few minutes at 4°C – and they say it's changed their lives.
So what exactly is the Wim Hof method?
Hof, 64, from the Netherlands, began swimming in freezing water when he was 17. After setting a broad range of world records - including spending close to an hour and a quarter in a block of ice - he became known as "The Iceman."
He progressively developed a training method incorporating meditation, breathing techniques and gradual exposure to cold temperatures. Studies have shown that his method provides various health benefits including metabolic issues, muscle rehabilitation, weight loss, reduced inflammations and improvement of emotional well-being. Hoff began conducting workshops at home and he presently owns a school teaching the Wim Hof Method, which also offers courses for teaching the regimen.
"When I got out, I had this insane sensation. If I'd have been told to climb Mount Everest, I'd have done it skipping and jumping."
As the years went by, his method proved popular among athletes and Hollywood stars. Ronaldo says that the method has worked wonders for his muscles and Lady Gaga says it helps her cope with her Fibromyalgia. Further celebrity adherents include Madonna, Justin Bieber, Kim Kardashian and Orlando Blum.
Local celebs too. Israeli model, Liran Kohener recently jumped into an ice bath with husband, Guy Geyor, while attending a Wim Hof workshop in the Netherlands. "It's one of the wildest experiences of my life," Kohener writes on an Instagram posting alongside a picture of herself in the bath (in which she claims she spent ten minutes). Einat Ehrlich went to an introductory Wim Hof workshop in the north of the country and posted a video clip with the caption "I coldly recommend it!"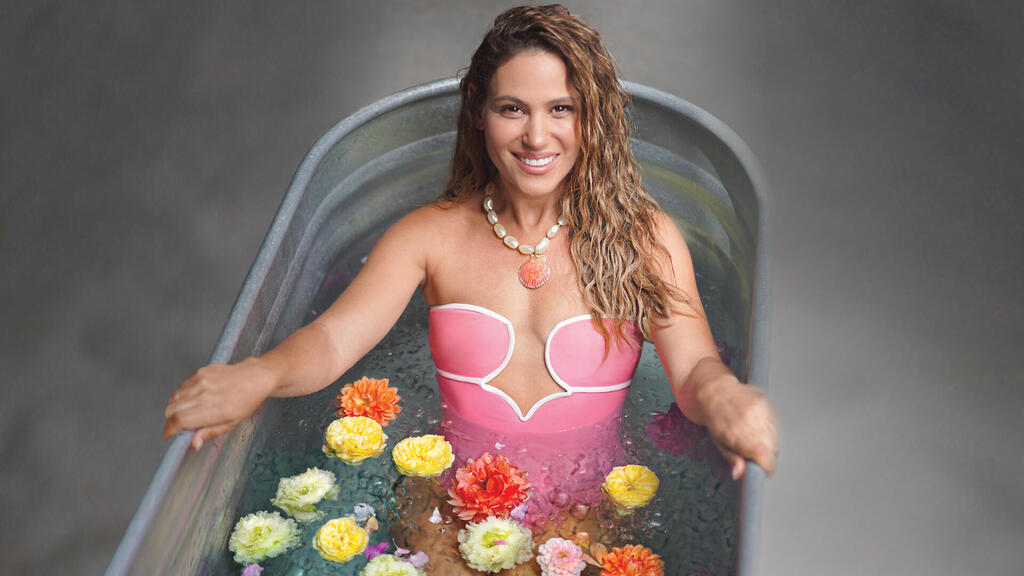 Model and media personality Mor Silver, who regularly graces Israeli magazine covers, has also attended two such workshops. Silver (37), mother of three from Tel Aviv - owner of "Silver Bell" home and baby textile products - was first exposed to the trend eight months ago at a retreat run by Maya Kramer at the Dead Sea. The ice immersion was scheduled for the last day, but Silver hadn't planned on taking part. "The idea of getting into cold water didn't excite me at all. It looked like a nightmare," she tells us.
So what happened?
"During the retreat, I learned breathing techniques that make you feel you can do almost anything. When the time came for getting into the bath, I told myself: "I can do something I didn't think I could. I will succeed." All my fears instantly faded away. In the first moments in the bath, my body went into shock. To calm myself down, I thought of my sons. I quickly regulated my breathing and managed to stay in the bath for two and a half minutes. When I got out, I had this insane sensation. If I'd have been told to climb Mount Everest, I'd have done it skipping and jumping."
That's impressive
"When I got home, I told my husband about it and said that we had to do it together. Two months later, together we attended a workshop run by Zhenia Cool. This time, I got into the bath with a defined purpose: releasing my feelings of stress and anxiety relating mainly to the children. When I got home, I felt a lot of tension had been alleviated. I felt completely liberated – physically too.
As my husband was also very enthusiastic about it, we said we'd buy ourselves an ice bath for the balcony so we could take regular ice baths. We haven't bought it yet, but it's on our list. In the meantime, I finish off every shower I take with a minute of cold water. It's great for your hair, by the way."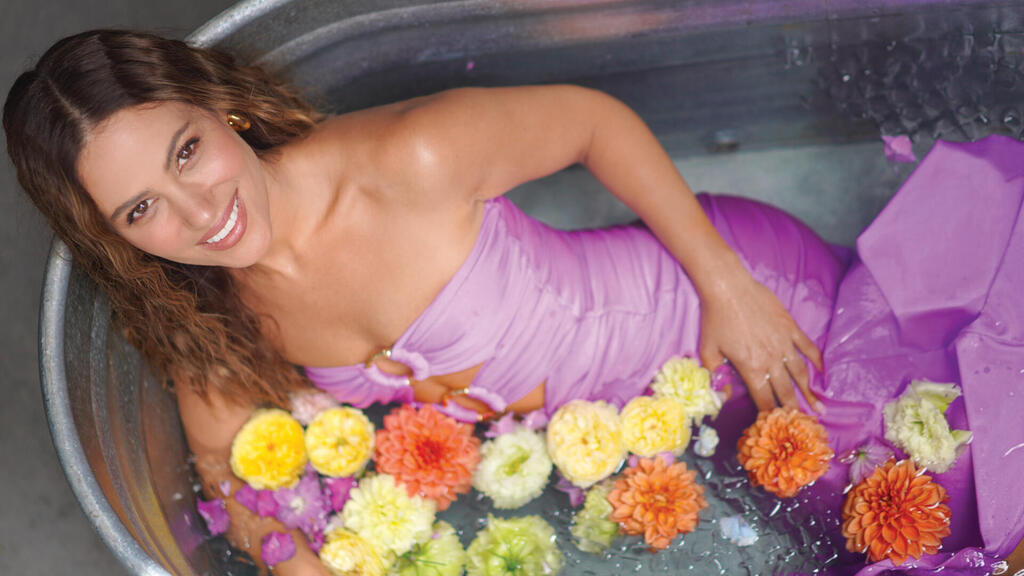 "Ice baths are only for healthy people," says Dr. Michael Herling, a family medicine specialist who also takes ice baths. "I wouldn't recommend it for anyone whose body isn't currently balanced – pregnant women, anyone who's recently had any cardiac incidents, anyone with a fever or any other kind of illness. I'd also advise the elderly steer clear. Ice baths create stress in the body. Although there are great health benefits, these stress levels can constitute a health hazard for some people."
How?
"It can create an acute increase in blood pressure. Anyone suffering from any kind of problems in the blood vessels are likely to develop hypothermia and it can damage the nerves of people suffering from any sort of neurological illness, leading to loss of sensation for extended periods. It's ice, but it's playing with fire."
For healthy people, what are the benefits?
"Studies have proven that exposure to cold provides significant metabolic benefits: It increases the body's resistance to insulin,+
and the activity of the brown fat (known as the "good fat") - contributing to weight loss. It has further been proven that ice baths extend inflammation parameters and help recovery from sports activities, especially for those training at high intensity. Ice baths have been installed in the world's largest sports institutions including NBA and NFL. It would be a stretch, however, to claim that ice baths can cure autoimmune illnesses or cancer. Studies support no such claims."
What about treating anxiety?
"Exposure to cold can definitely help reduce anxiety and depression. The idea is to consciously go to a very painful and uncomfortable place and find the comfort zone there. It definitely helps emotional balance. The Wim Hof method, however, isn't based solely on immersion in ice baths. It's part of a wider process incorporating meditation, breathing techniques and exposure to cold."