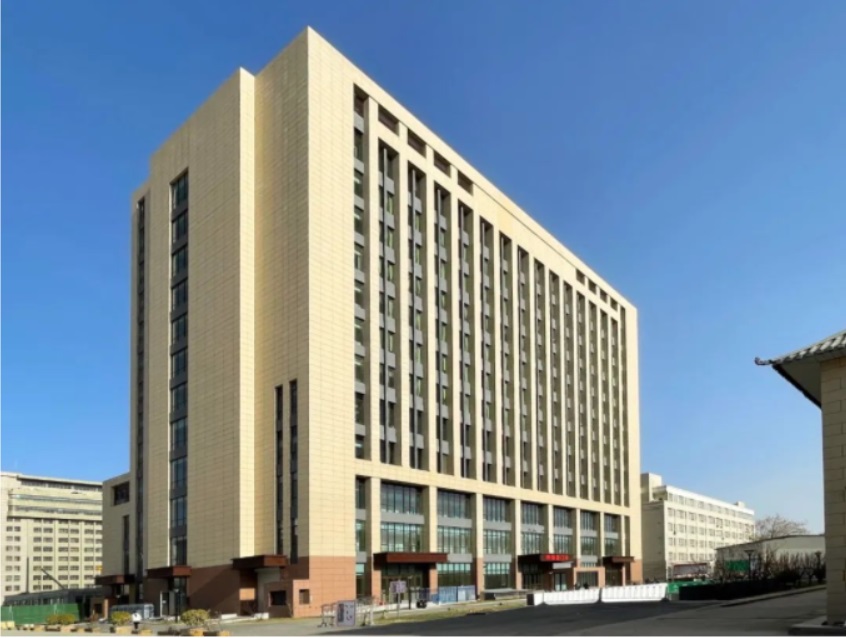 A national-level treatment center for epidemics has played an important role in preventing severe infections of COVID-19 in Baoding, Hebei province, a hospital director said.
Construction started in 2020 on the center, located at the Affiliated Hospital of Hebei University, and it began operations in November.
"It was built as a major facility to cope with the COVID-19 epidemic and other grave public health events," hospital director Cheng Shujie said, adding that it"s the first such center to be put into use in Hebei.
The center has received many elderly patients infected with COVID-19, with the oldest 100 years old. Most of the patients have multiple underlying diseases and require careful medical treatment, Cheng said.
Liu Mingqi, an alias, was the 100-year-old patient. He got infected in early December and went to see a doctor at the hospital after spending a week fighting the virus.
"It had developed into severe pneumonia by the time he was admitted at the center," Cheng said, adding Liu had other illnesses, including acute coronary syndrome, a term used to describe a sudden reduction or blockage of blood flow to the heart.
Based on his health conditions, the doctors at the center came up with a plan for Liu and began carrying out treatment including detoxification and lipid-lowering.
"Even with the efforts, the patient suffered blood clots in his lower extremity veins, rapid breathing and respiratory failure," Cheng said.
The doctors acted quickly and successfully saved Liu after more than 10 days of treatment, he added.
"He returned home before the new year," he said.
Cheng also talked about the importance of advanced equipment for treating severe diseases at the center.
He noted that the center has 120 invasive ventilators, 40 noninvasive ventilators and two devices for the oxygenation of blood.
It also has negative-pressure wards with 240 intensive care beds and 450 regular beds. The regular beds can accommodate patients with common illnesses in normal times but can be quickly transformed into "epidemic mode" during public health emergencies to treat people with severe symptoms, Cheng said.
The center was approved to cope with major public health events during the country's 14th Five-Year Plan (2021-25) period by central organs, including the National Development and Reform Commission and National Health Commission.
Other cities have applied to host similar centers, including Nanjing in Jiangsu province, Hengyang in Hunan province and Guangzhou in Guangdong province.