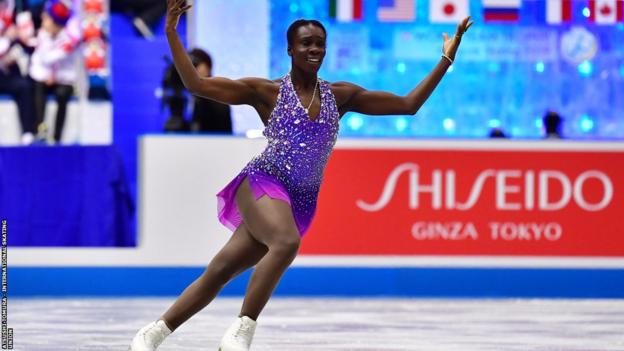 For an athlete, every detail counts. Often described as "marginal gains", finding new - and sometimes unique - ways to claim an advantage has now become a mainstay for many competitors.
And it's not just physical advantages. It can also be about mental health.
BBC Sport Africa has spoken to five athletes competing on the international stage to hear about the tactics they have discovered through years of hard work and dedication.
There is no guarantee they would work for everyone, but these are the intriguing techniques our famous five swear by to stay on top of their game.
Cold Therapy
Asmaa Niang: Judo (Morocco)
Having appeared at two Olympics, Asmaa Niang knows about the stresses of top level competition. She explains how cold therapy is helping her stay cool in the build up to Paris 2024.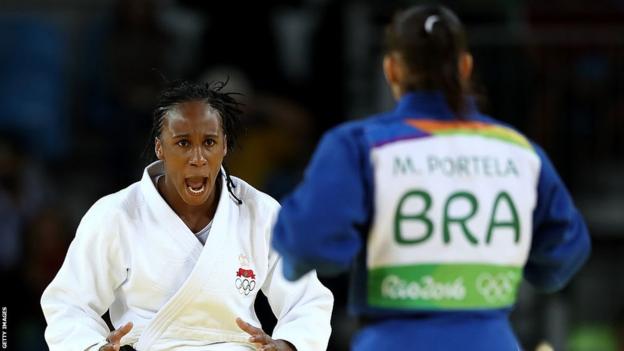 "It consists of three pillars: breathing, mindset and ice bath. Quite simply, it's all about mental resources.
"I often take cold showers in the morning and evening, and two or three times a week I bathe in an ice bath that is between zero and five degrees (Celsius)."
She says she got the idea from record-breaking extreme athlete, Wim Hof.
"He is the founder of the method. I've been practising this every day for over a year now.
"It is an integral part of my training and I can't do without it. It has become essential, just like when I sleep to recover. It's really part of my daily routine, of my well-being."
'The Mirror Of The Soul'
"It's true that you might think that it's not pleasant, but there is a huge benefit afterwards. Wim Hof used to say the ice bath is the mirror of the soul.
"For me, it has become my barometer of how I feel. Breathing is what allows me to endure the icy water. There are many people who don't know how to breathe. So, I learned what breathing is and this helps me daily in my judo, knowing how to breathe at the right moment."
Niang says she has seen many benefits in her life from cold therapy.
"I can sleep better and I'm not cold anymore. In fact, I'm not sensitive to cold. The ice bath triggers a wave of happy hormones that relieve stress, reduce anxiety.
"But it's not just about the cold bath, it's really the whole mindset, a state of mind."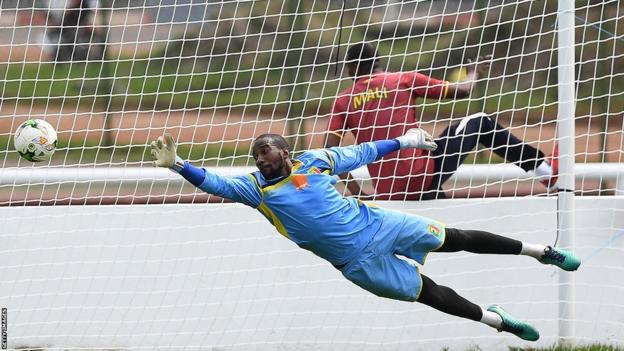 Supplementation
Oumar Sissoko: Football (Mali)
A Mali international for nearly a decade, Oumar Sissoko has played his entire club career in France. It was while the 35-year-old was with Ligue 1 side Ajaccio (2012-2015) that he claims to have felt the benefits of focussing on food supplementation. But what exactly is the goalkeeper getting his hands on to sustain his career?
"I take proteins, I take boosts, I take energy drinks or foods. I also take energy chewing gum. Generally during matches, I take everything that is also recovery products and everything related to hydration.
"These products give me perhaps 30-40% more performance. They help me to maintain, improve and recover in my daily activity. I know they are mostly natural, have been tested and are non-doping products.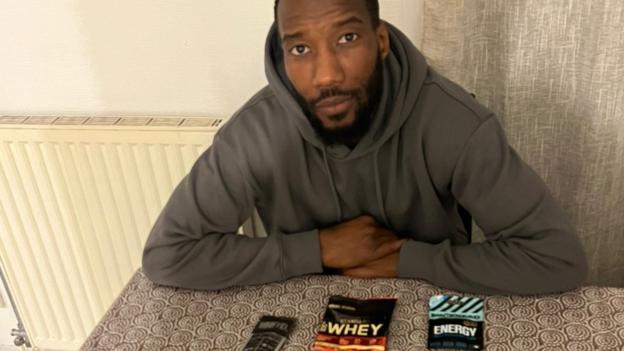 "With the intensity of training, it is certain that any high-level athlete has to take food supplements to perform well. As long as you use the right products at the right time and also in moderation."
For Sissoko, the benefits are clear.
"All of this allows an athlete to practice the sport longer, to perhaps postpone the end of his or her career by a few years.
"We also have the mental side. It's a whole thing that makes the food supplements, resting on the side, and gives the athlete a better chance of staying at a fairly high level and of performing and improving day by day."
Going Flexi
Mae-Berenice Meite: Ice skating (France)
Of Congolese and Ivorian descent, Mae-Berenice Meite is a six-time French figure skating champion and has represented her country at two Winter Olympics. For a skater, being flexible is a prerequisite. But what exactly does it mean to be a "flexitarian"?
"Basically, it's about people who have a plant-based diet but who will allow themselves, from time to time, to eat meat and fish," Meite told BBC Sport Africa.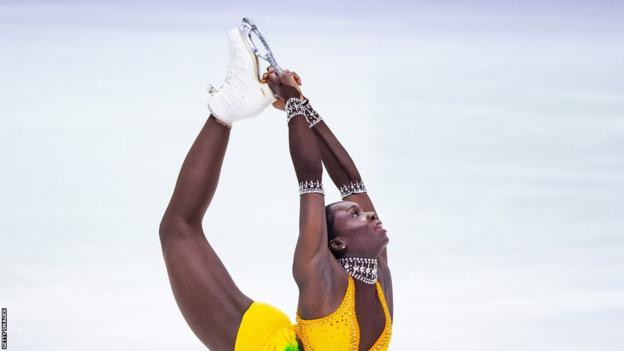 "The difference with vegans is they only eat plant-based products. If anything comes from animals they won't eat it, which is not the case with flexitarians.
"Since 2015, I have lived between France and the United States. And it's true that the food over there is not at all the same - regulations and qualities are different.
"I realised this, especially in my body. I felt a lot of differences between when I ate in France and when ate in the US. Whilst eating the same food, I gained a lot of weight.
"On the ice, it was much harder to skate. My legs were engorged, and it took me a while to realise that it was related to my diet and especially the consumption of animal products.
"I decided that when I was in the States I would eat a vegan diet."
'A new lease on life'
Meite says she was not concerned about whether her performances might be impacted by cutting out animal products.
"What got me hooked was seeing that a lot of great champions like (F1 driver) Lewis Hamilton follow a vegan diet and are very, very successful.
"I surrounded myself with professionals, like a certified dietician-nutritionist. That gave me a lot of guidance, solutions, supplements I could take.
"I have a new lease on life. Really. I have much, much more energy.
"It's a very big misconception and there are a lot of top athletes who have shown that to be strong you don't necessarily have to eat meat.
"I followed a strictly vegan diet for a long time, since I was in the United States for more than a year during Covid, and it didn't impact me in terms of strength, quite the opposite."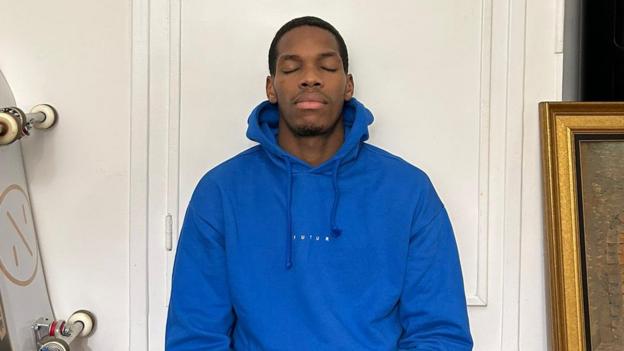 Extreme Visualisation
Meddy Elice: Fencing (France)
A native of Caribbean island Guadeloupe, Meddy Elice is hoping to represent France at next year's Paris Olympics. To prevent his hopes of competing at a home games being foiled, this fencer is using an extreme technique to stay on guard.
"Extreme visualisation is when I enter a state of projection where I can feel all the emotions that correspond to the places and the environment in which I am projecting myself, i.e. when I am on the track.
"I have the sensations I feel under my feet, the smells, the emotions and everything that is assimilated at that moment."
"It allows me to be better at apprehending a situation that is going to happen or has already happened.
"This means, when I am faced with a problematic situation and it didn't work out, revisiting the moment and conceptualising it differently makes me think differently and anchor the areas of improvement in the future.
"When I do repeat visualisation sessions and I manage to anchor certain key words, certain sensations…I approach them and things are immediately easier for me to get the best out of myself."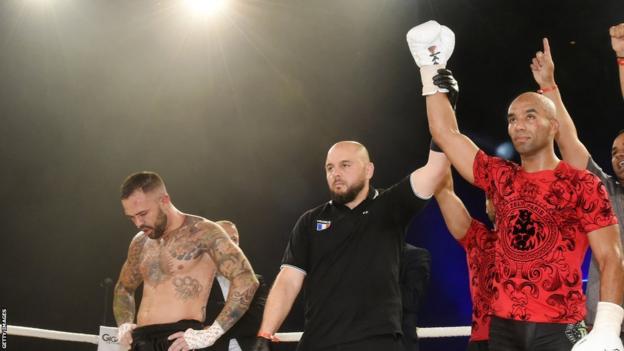 Water Fasting
Karim Ghaiji: Kickboxing (Morocco/France)
Born in Morocco, Karim Ghaiji is now captain of France's kickboxing team. It can be a brutal sport, but it's not all about red meat and carb loading when it comes to Karim's diet. Instead, he's adopted a more ascetic style that goes with the flow.
"It consists of drinking only water. Not eating anything for three days, for seven days - or even much longer. For me, as a sportsman, it is essential, losing weight to be in the right (weight) category in the fight.
"Of course, afterwards and on an ongoing basis, we also need to eat properly and be careful not to do anything foolish. If you eat badly afterwards the effect won't be 100%.
"It helps me rejuvenate my body. I feel like I have a lot more energy than before.
"I'm 41 years old. I train a lot. I spar at the gym with young fighters who are 18, 19, 20, 21 years old and I feel like I am the same age as them. Why? Because I pay a lot of attention to what I eat.
"I think that's an idea that could work for some but, for most people, to be strong you have to eat slowly and limit the quantities. And above all drink a lot. And of course, rest. I think this is very important, to try to be as efficient as possible."