The World Health Organisation shared its first ever report on high blood pressure. The report states the 1 in 3 adults suffers from hypertension and how there are chances to lower heart attack rates by 2050.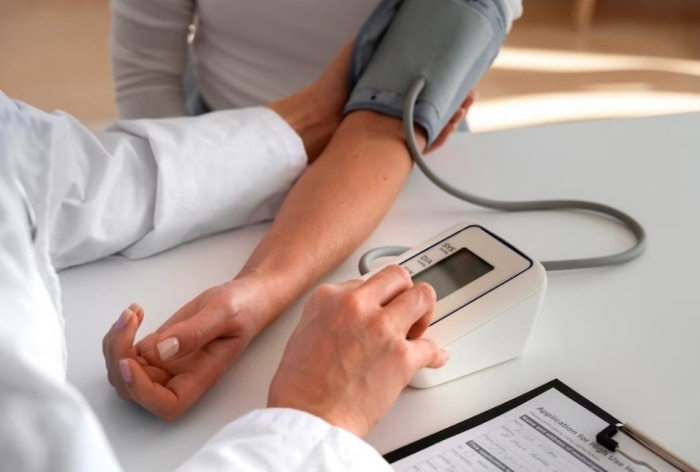 High blood pressure is increasingly becoming a major health concern. The sedentary lifestyle is surely one of the major contributors. While stress is a normal reaction of our body mechanism towards a fight or flight situation, too much stress can lead to high blood pressure. The World Health Organisation (WHO) released its first-ever report on the devastating impact of BP worldwide. The report published on September 19, states the major risk factors and prevention tips for the silent killer.
Hypertension or high blood pressure occurs when the blood pressure abnormally rises to undesirable levels. It is the increased force exerted by blood against the walls of the artery. High blood pressure is defined as a level greater than 130/80 mm Hg or 140/90 mm Hg according to various guidelines. As most of the time, there are no noticeable signs of hypertension, it is also called 'the silent killer'.
WHO'S FIRST REPORT ON HIGH BLOOD PRESSURE IMPACT
According to the report, 1 in every 3 adults worldwide live with BP. The condition can further lead to kidney damage, heart attack, heart failure and several other health issues.
The report says that approximately 4 out of every 5 people with hypertension are not adequately treated, but if countries can scale up coverage, 76 million deaths could be averted between 2023 and 2050.
high-performing countries could prevent 76 million deaths, 120 million strokes, 79 million heart attacks, and 17 million cases of heart failure between now and 2050.
RISK FACTORS OF HIGH BLOOD PRESSURE
Older age
Genetics
Eating high-salt diet
Not being physically active
Drinking too much alcohol
Nearly half of the people with hypertension are unaware of the problem and that in itself is a major risk factor.
LIFESTYLE CHANGES FOR PREVENTING BP
The prevention, early detection and effective management of hypertension are among the most cost-effective interventions in healthcare
Healthier diet
Quitting tobacco
Being more active
Some people may need medicines that can control hypertension effectively and prevent related complications.
"Hypertension can be controlled effectively with simple, low-cost medication regimens, and yet only about one in five people with hypertension have controlled it." Said Dr. Tedros Adhanom Ghebreyesus, WHO Director-General. "Hypertension control programmes remain neglected, under-prioritized and vastly underfunded. Strengthening hypertension control must be part of every country's journey towards universal health coverage, based on well-functioning, equitable and resilient health systems, built on a foundation of primary health care."
HIGH BLOOD PRESSURE SYMPTOMS
Headaches: Sometimes these could be triggered by lack of sleep. However, if you are suffering from a throbbing headache way too often, it could be a sign of high blood pressure
Nosebleeds: If your nose bleeds not due to sinusitis, then it could be a sign that you your blood pressure is high and needs to get levels checked
Shortness of breath: Difficulty in breathing and shortness of breath is also an indication for hypertension
Irregular heartbeat: Arrhythmia or irregular heartbeats can also occur in hypertension patients. This happens due to uncontrolled pressure at which blood exerts force against artery walls
Chest pain: Due to shortness of breath in hypertension patients, in extreme cases, it could also lead to chest pain