When Sylvester Kabuswe's wife Berina Kabwe took him to a traditional healer, they hoped he would get better
However, things turned ugly when the traditional healer named Getrude Chama administered asthma medicine only for him to become powerless and die
Chama is said to have made tattoos on chest and back through which she applied some powder to ease his pains, but he ran out of breath and collapsed
A traditional healer is in police custody after a would-be routine healing mission ended in tragedy.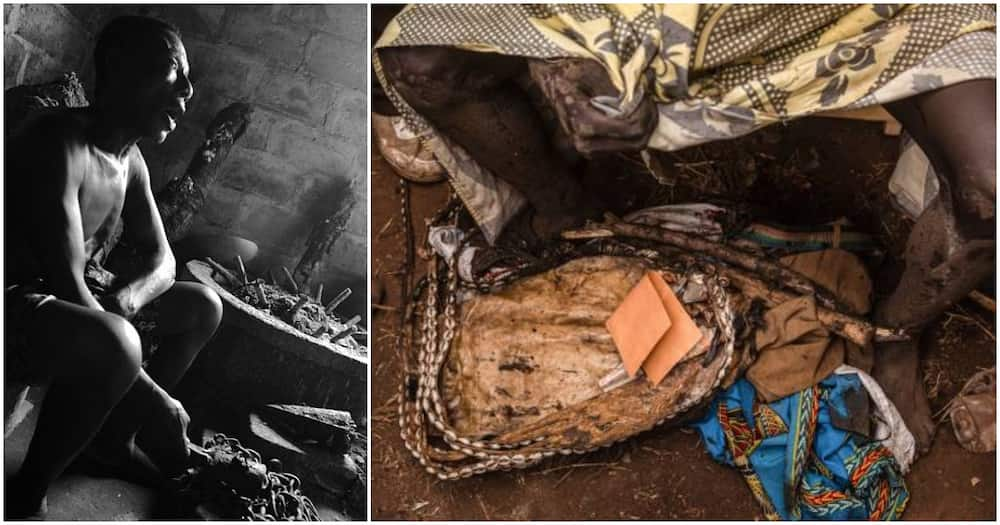 According to Mwebantu, Getrude Chama administered asthma medicine meant to cure her cousin Sylvester Kabuswe but it, instead, killed her.
Patient died after being "treated"
Luapula Province Commanding Officer Gloria Mulele told the media that Mr Kabuswe reportedly died after being tattooed and given medicine meant to ease his chest pains and shortness of breath.
PAY ATTENTION: Join TUKO.co.ke Telegram channel! Never miss important updates
Further details indicate that Mr Kabuswe was taken to the traditional healer's house by his wife Berina Kabwe.
"We received a case of suspected murder, reported at Kawambwa Police Station, by a concerned member of the public that Mr Kabuswe died at the traditional healer's residence," the police statement read in part.
It added that the deceased had been complaining of having difficulties in breathing, which prompted his wife to seek help from the traditional healer.
Kabuswe became powerless before dying
After making tattoos on his chest and back, Chama applied some powder, making the late become powerless and out of breath.
"The deceased told the wife that the medicine is so painful that is the when he collapsed and later died," the statement continued.
Investigations into the case revealed that Kabuswe was diagnosed with asthma in 2019 and has been having breathing difficulties since.
Woman dies during prayers
In an almost similar incident two months ago, a 20-year-old woman named Eness Mulambya died while being prayed for by Evangelist Advent Njovu from Zambia.
The victim had been taken for prayers at United Apostolic Meyu Urishi Church after her mother noticed unusual hallucinations for about three days.
When she approached the church for assistance, the evangelist allegedly administered some salty solution which caused her to collapse.
Source: TUKO.co.ke