As the "triple threat" of COVID-19, influenza and RSV (respiratory syncytial virus) caused a spike in patients seeking medication in the winter of 2022, drug shortages were the highest they had been in five years, according to a March 2023 Senate report.
In terms of what caused the shortages, a new report from the Milken Center for Public Health in Washington, D.C., suggested those shortages stemmed from individuals and providers "panic-buying" more medications than they needed amid fear and confusion.
"During COVID, we were faced with a unique situation — a pandemic that we hadn't been faced with as a society for hundreds of years — and it did expose some fragilities," said report co-author Sarah Wells Kocsis, director of the Milken Center for Public Health, during an interview with Fox News Digital.
'Three-part epidemic' triggered shortages
The convergence of COVID, flu and RSV led to a spike in demand for medications, Milken experts said.
ADDERALL AND OZEMPIC ARE IN THE SPOTLIGHT AMID WIDESPREAD DRUG SHORTAGES IN US
"As respiratory illnesses spread across the country, social media and news media fueled a frenzy around rising cases and deaths, leading many households to stockpile cold and flu medications," stated Milken's report, titled "Envisioning the Future of the Pharmaceutical Supply Chain to Advance Public Health in the United States."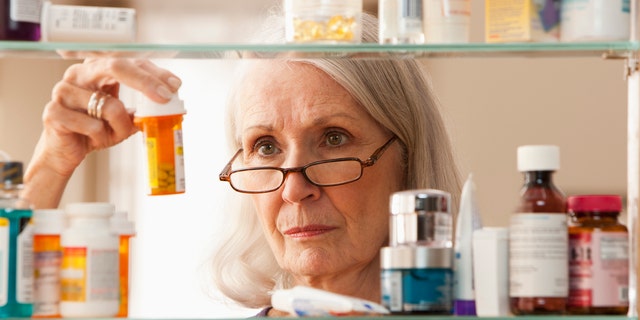 "Alongside households, hospitals began stockpiling these medications, which made it difficult for pharmacies to get what they needed to meet community demands," the report added.
This stockpiling resulted in localized "spot" shortages of Tamiflu (the most popular flu medication in the U.S.) and albuterol (an asthma treatment that opens up the airways to facilitate breathing). 
"Social media and news media fueled a frenzy around rising cases and deaths."
It also led to shortages in antibiotics such as amoxicillin and Augmentin.
"It's commonly acknowledged that when respiratory viruses spread, antibiotics are often prescribed inappropriately … Although highly effective against bacterial infections, antibiotics are not effective against viruses," the report explained.
Stockpiling led to 'artificial' shortage
While it may have appeared that the supply chain wasn't making enough medications to handle the influx of illness, the Milken report stated that the issue was caused by consumers buying more than they actually needed, causing an "artificial" shortage.
"I think it's very easy to immediately assume that the supply chain was broken or that people weren't doing their part," said Kocsis.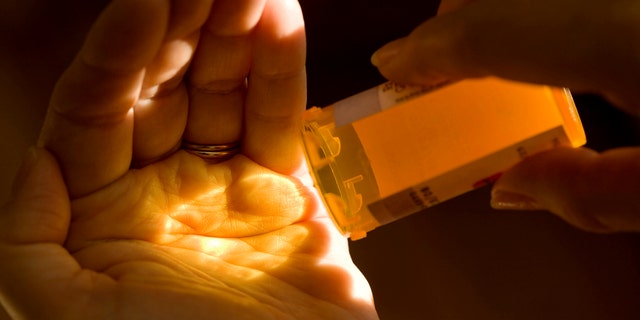 Kocsis believes the shortage was prompted by an increase in demand that caught some of the manufacturers off guard, which resulted in consumers and health care providers "stockpiling temporarily."
"These 'spot shortages' became a self-fulfilling prophecy, where the less [information] that was communicated about them, the more panic-buying there was," said one unnamed expert quoted in the report.
STREP THROAT INFECTIONS HAVE SPIKED ABOVE PRE-COVID HIGHS, SAYS REPORT: 'WE'VE MISSED CASES'
Dr. Shana Johnson, a physical medicine and rehabilitation physician in Scottsdale, Arizona, who reviewed the Milken report, is a bit skeptical about the claim that hospitals and households have stockpiled medications.
"These statements are not supported by any data or references," she told Fox News Digital.
Communication key to preventing shortages 
To prevent stockpiles that can cause shortages, the Milken report calls for greater transparency across the supply chain, particularly in times of crisis.
"When people get panicked or they're unsure of information, that results in certain behaviors," Kocsis told Fox News Digital. 
"I think it's very easy to immediately assume that the supply chain was broken."
"We need to work on more comprehensive communication — not only to those who are responsible for getting the medications to the dispensing point, but also deeper into the communities we serve," she added.
When distributors and manufacturers openly communicate the true state of supply and demand, the report said this would "better inform decisions to release public health stockpiles, help facilitate redistribution or provide alternative guidance when the recommended medications were unavailable."
It's also important for health care providers and pharmacists to serve as "trusted messengers" in their communities, the report added.
Use of primary care doctors over hospitals 
When the "three-part epidemic" hit communities, many parents took their sick children straight to hospitals instead of to their pediatricians — which could have played a part in the drug shortage, per Milken's report.
"This was an inefficient, expensive way to get health care," the report said. 
"Had the public health system encouraged patients to go to their primary care providers, they could have obtained clear, accurate information about appropriate levels of care and would have known how to prepare for and treat RSV, flu or COVID-19 symptoms."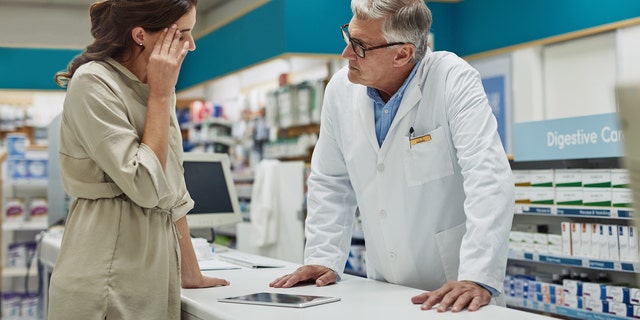 For parents with young children, Kocsis stressed the importance of having a trusted relationship with their pediatricians to ensure that the appropriate medications are prescribed.
Johnson, however, questioned the statement about parents choosing hospital visits over primary doctors and noted that the statement is not supported by a reference or data.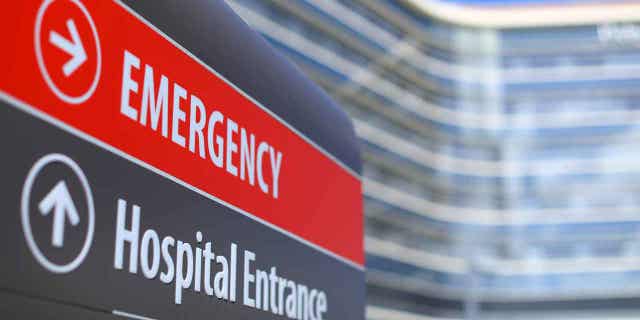 "In my personal experience across two pediatrician offices in Washington and Arizona, pediatricians are particularly good at keeping kids out of the ER unless their vital signs are unstable," she told Fox News Digital. 
"They had extended hours, special weekend hours and telemedicine visits. The message was 'call us' and they helped."
FIRST-EVER RSV VACCINE APPROVED BY FDA FOR ADULTS 60 AND OVER
Overall, Kocsis said there is a need to consider the appropriate use of resources throughout the health care system.
"We need to think practically about where we channel our care and make sure people know where to show up when they need that care," she added.
The report stressed the need for health literacy education to "quell panic-buying, prevent artificial shortages and incentivize people to follow best practices when sicknesses are spreading."
Situation is improving, expert says
Milken's Kocsis does see a light at the end of the tunnel.
"I think the situation is improving," she told Fox News Digital. "I think manufacturers have learned from that experience and are thinking more intentionally about anticipating increases in demand that might have caught them off guard before. They are more prepared now."
"The pandemic highlighted weak links in public health and medical supply chain logistics."
Johnson agreed that some opportunities have arisen from what she calls "COVID chaos."
"The pandemic highlighted weak links in public health and medical supply chain logistics," she told Fox News Digital. 
"It's an opportune time to use AI or other strategies to better monitor supply and demand variations, and to better anticipate need and move toward managing the supply chain as a single, integrated system," she added.
CLICK HERE TO SIGN UP FOR OUR HEALTH NEWSLETTER
The doctor also noted that the pandemic stressed the need to provide the public with accurate, trusted information. 
"For many, that source is not the government," she said. "Health care providers without special interests or upcoming elections are better messengers."
CLICK HERE TO GET THE FOX NEWS APP
After completing this report, Kocsis said she feels more optimistic about the future of the pharmaceutical supply chain.
"We engaged with a diverse representation of stakeholders so we could really think about this and make sure all parties were represented, which is particularly important when you start thinking about underserved communities," she said. 
"All the leaders I spoke with are deeply committed to doing the right thing."