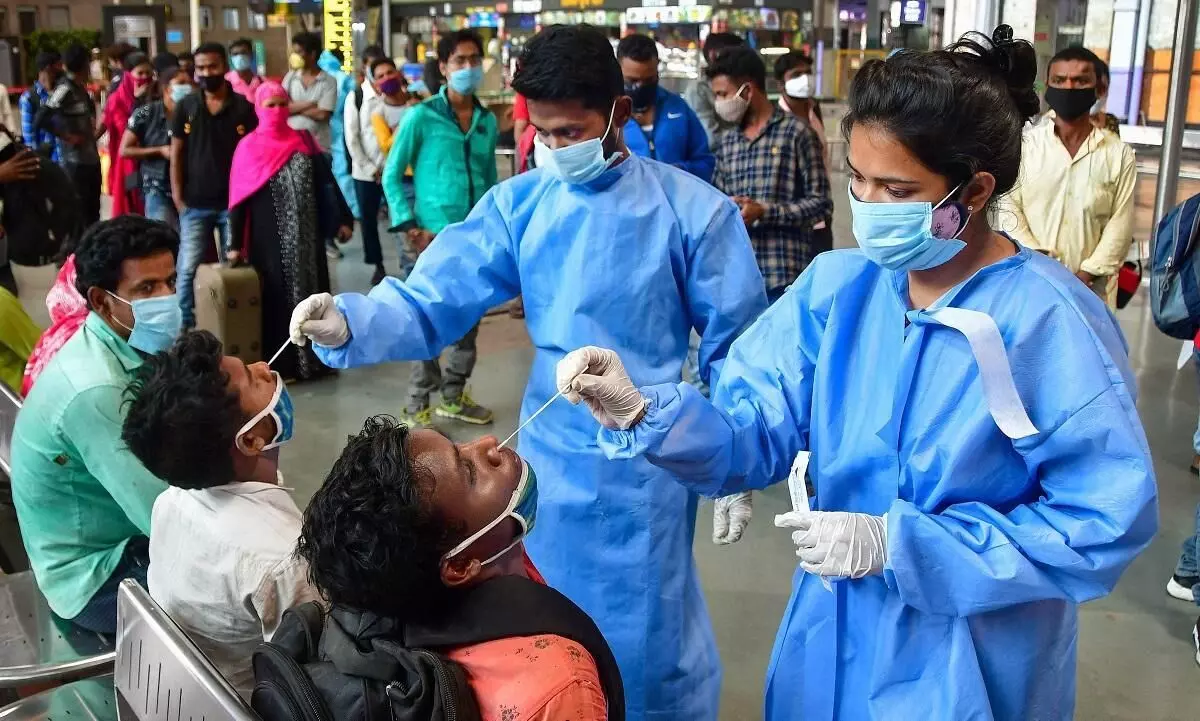 The country is witnessing a sudden surge in Covid-19 cases. Among the worst-hit state, Kerala has logged over 1.8k new cases of coronavirus infection in the last 24 hours. Read on to know what the experts have to say.
COVID is spreading again in India. Currently, the country is dominated by the highly contagious Omicron variant -- XBB.1.16. This is a recombinant variant, which carries features of Omicron and its variants. As per the statistics, Kerala is again at the top of the hotspot list where COVID is currently spreading its tentacles. The Union Health Ministry has stated that Kerala has reported 1,801 fresh cases of coronavirus on Saturday. Ernakulam, Thiruvananthapuram, and Kottayam are among the districts reporting the highest number of Covid cases.
Keeping in view of how COVID went out of control in the last few waves, the Kerala Health Minister has ordered ramping up the testing process of all the samples. However, talking about the current condition of COVID in the state, the official said that COVID admission cases are increasing slightly, and only a small percentage of patients have required oxygen beds (0.8 per cent) or ICU beds (1.2 per cent) in the current surge.
Taking cognizance of the huge surge in COVID-19 virus cases, state Health Minister Veena George cautioned the public about following Covid protocols.
What Are The COVID Safety Protocols?
COVID-19, caused by a novel virus, the coronavirus or SARS-CoV-2 is a respiratory illness that can cause severe breathing issues, and in some rare cases it can even lead to multiple organ failure. To stay safe from catching the virus, the experts have listed a few safety protocols, these are:
Frequent hand washing is a must.
Avoid stepping out unnecessarily. Do not leave your house unless it is extremely necessary.
Avoid attending functions, churches or temples.
Social distancing is a must.
Wear a properly fitted N-95 mask.
Get vaccinated against COVID-19.
India Sees COVID Surge
Meanwhile, India has recorded 6,155 fresh Covid-19 infections in the last 24 hours, marking a marginal increase from Friday`s tally of 6,050 cases, the updated data by the Union health ministry stated.
The overall number of active cases stands at 31,194, as of Saturday, with the daily positivity rate at 5.63 per cent, the Health Ministry stated further in its release. With 3,253 recoveries in the last 24 hours, the overall count stood at 4,41,89,111, the bulletin stated, adding that the overall recovery rate is currently at 98.74 per cent.
Total Wellness is now just a click away.
Follow us on