COVID-19: With rising cases of COVID 19, it is time get back to adhering to protocols and safeguard ourselves from the virus to the best we can.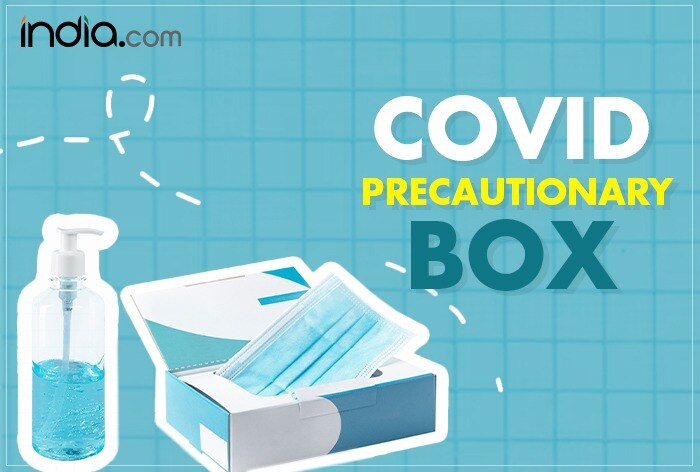 COVID 19: 'Not Again!' Is what most of us think, if not say out loud when we see the headlines about rising cases of COVID. The COVID-19 pandemic had just an overwhelming effect on health, body and mind that even the thought of a potential wave is painful and frustrating at he same time. Alongside this, the Influenza type A subtype H3N2 has been driving another wave of panic. And for H3N2, drastic weather changes is one of the key factors for the increase in cases. While H3N2 is the new virus on the block, COVID-19 seems to be resurfacing pressing that old, traumatising nerve again. So, dear readers, why not bring out our COVID prevention tool box again. Why wait to get those RT-PCR tests again when we can endeavour to protect ourselves.
COIVD 19 has already been in a learning lesson as to what we should eat to strengthen our immunity system, what to drink and how to be safe from our end.
Let us revisit all the things we tried to find answers to in terms of protecting ourselves:
MAJOR COVID-19 Symptoms
First things first, signs and symptoms to look out for. COVID is causes by the SARD-CoV-2 and is a severe acute respiratory disorder.
High fever that is being prolonged for few 2-3 days now
Feeling chills
Shortness of breath or difficulty in breathing
Loss of smell and taste
Increased fatihue periods
Sore Throat
Runny nose, cough and cold
Headache, body ache
Nausea
Now, the severity of these signs and symptoms can be varied from person to person. During the pandemic, several people were also asymptomatic, meaning their symptoms were not conspicuous. Sometimes, people didn't even know they had it, but they had it.
COVID-19 Precautions To Take Yourself:
The golden rule is to Mask Up! Wearing masks is important as COVID spreads via droplets and is contagious.
Avoid crowded places and maintain social distance
Eat Healthy Food: We should eat food that will boost our immunity. Zinc, Vitamin C, Ginger, Turmeric were the most used food that were advised to consume during the pandemic. Have zinc and vitamin C rich diet, drink turmeric milk.Hand
Hygiene: Keep a sanitizer everywhere you go and keep washing hands frequently
Do not touch your face, eyes too much
Government Guidelines:
Antibiotics should not be used unless there is clinical suspicion of bacterial infection.
As per the revised Covid-19 guidelines, maintain "Physical distancing, indoor mask use, hand hygiene, Symptomatic management (hydration, anti-pyretics, antitussive) Monitor temperature and oxygen saturation (by applying a SpO probe to fingers) Stay in contact with treating physician.
"Seek immediate medical attention if difficulty breathing, High-grade fever/ severe cough, particularly if lasting for more than 5 days. A low threshold is to be kept for those with any of the high-risk features," guidelines discussed and prepared in January said.
So ,people, time to Mask up, and stay safe!