Having trouble breathing? The thick, hazy, smoke-filled skies over the past 48 hours—caused by smoke from Canadian wildfires—may be causing your asthma or chest pain. Memorial Health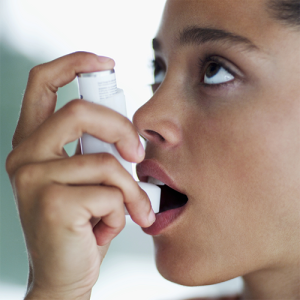 urgent care practitioners have treated patients ranging in age from 10-70 with symptoms believed to be related to the poor air quality, including:
Headache
Wheezing
Shortness of breath
Itchy eyes
Hoarseness
Congestion
Particulate pollution from wildfire smoke can cause a number of serious health problems. Central Illinois' Air Quality Index ranges from "moderate" to "very unhealthy" as designated by the Illinois Environmental Protection Agency. While the Air Quality Alert is set to expire by 7 p.m., Memorial Care physician Anna Richie, MD, suggests:
Limiting outdoor activities, especially for those with heart or lung disease.
Keeping windows closed.
Wearing a well-fitted mask, if you are at high risk.
Keeping your inhaler close if you have a history of asthma.
If you become short of breath or have chest pain, seek medical attention at a Memorial Care urgent care location.
Related blogs:
Four Ways to Manage Spring Asthma and Allergy Triggers
Tips to help Winter-Induced Asthma