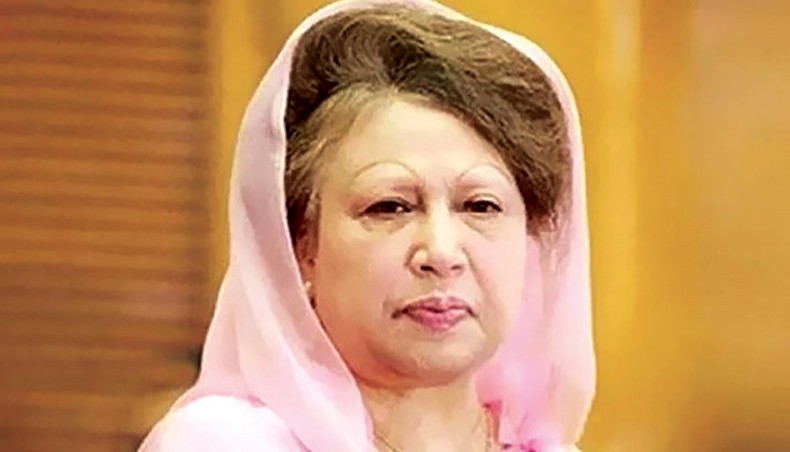 The main opposition Bangladesh Nationalist Party chairperson, Khaleda Zia, who has been in the hospital for over a month, is suffering from breathing complications as her various organs are not working properly.
Confirming the matter, a member of her physicians' team told New Age on Sunday that some toxic fluid generated in her stomach spread to other organs.
Asked about her latest condition in the hospital, Khaleda's personal physician, AZM Zahid Hossain, said that the health condition of the former prime minister continued to fluctuate.
Her health condition is very critical, which is why members of the medical board have kept her under round-the-clock observation, the physician said.
He said that the medical board had already informed the family of 78-year-old Khaleda Zia that she needed advanced treatment abroad.
Khaleda Zia has been undergoing treatment since she was admitted to the capital's Evercare Hospital for medical tests on August 9.
Physicians said that she was suffering from multiple complications, including severe liver, heart, and kidney-related problems.
Amid the coronavirus outbreak, the government temporarily freed Khaleda Zia from jail through an executive order by suspending her sentence on March 25, 2020, with the condition that she would stay at her Gulshan house and not leave the country.
Since then, her release term has been extended every six months following the family's plea.
The government has so far extended the convicted former prime minister's conditional release seven times, with the last extension on March 12, 2023.
Khaleda was sent to the Old Dhaka Central Jail after a lower court sentenced her to five years in jail in the Zia Orphanage Trust corruption case on February 8, 2018. Later, the court found her guilty and convicted her in another corruption case the same year.
Khaleda has long been suffering from various ailments, including liver cirrhosis, arthritis, diabetes, kidney, lung, heart, eye problems and post-Covid complications.