The past few weeks have been difficult for Jakarta resident Rilly Charlotta.
Ms Charlotta commutes to her office by motorbike and has been having a hard time breathing on the road.
"I always wear my mask every day on the motorbike, but I can still feel the pollution," she said.
"It feels a little bit hard to breathe, often coughing, and sometimes got a sore throat."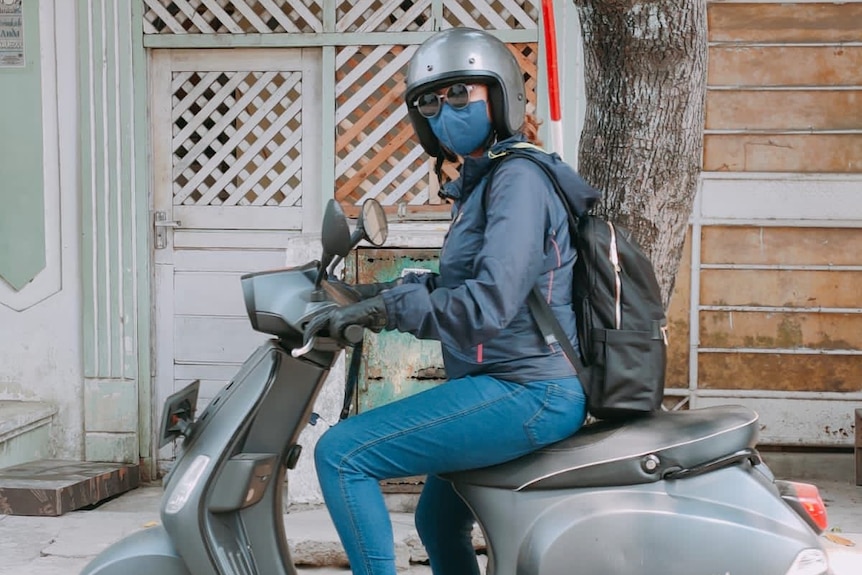 Indonesia's capital city has topped global air quality monitor IQAir's most polluted index on multiple days this month, with the amount of harmful particles reaching levels considered unhealthy.  
Poor air quality is nothing new for Jakarta's residents, but it's become so bad the Ministry of Environment and Forestry has formed a task force.
The government last week recommended people wear masks for the first time since scrapping COVID-19 mandates a year ago.
Then this week, half of the city's civil servants were asked to work from home for two months to see what effect it might have on the problem.
While local health authorities say there has not been any significant increase in respiratory health problems in Jakarta, residents, celebrities, and government officials have been speaking out about the worsening air pollution and how it has affected their lives.
Two weeks ago, Cinta Azwiendasari said she had to take her daughter Nala to hospital because she couldn't breathe properly.
"I feel terrible seeing her like that," she told the ABC.
The four-year-old has asthma which can be triggered by dust or fatigue.
Although neither the doctor nor Ms Azwiendasari could say for certain whether it was solely because of the air pollution, she said she felt Jakarta's air had contributed.
"I just thought, we are lucky because we have good access to healthcare and my daughter could be treated at a prominent hospital," she said.
"But what happens to other people who don't have access like us?"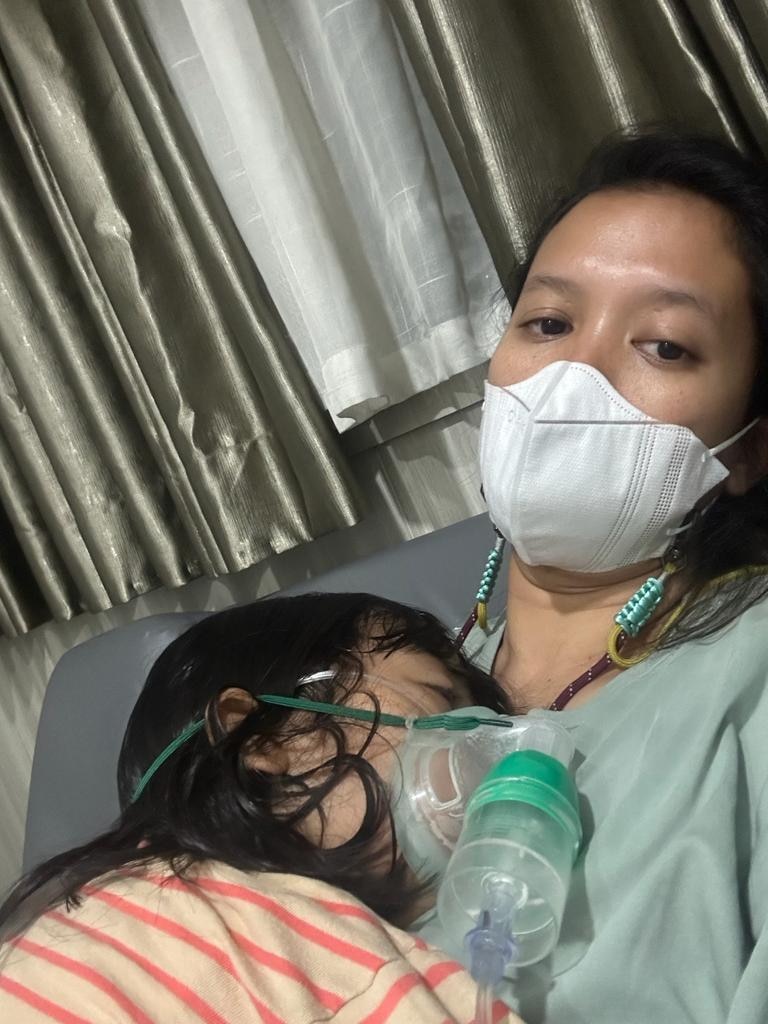 Even President Joko Widodo has reportedly been suffering a cough for the past month due to the air pollution.
During a cabinet meeting earlier this month, Mr Widodo blamed "excessive road traffic, a long dry season, and the manufacturing industry, mainly those using coal".
The government is introducing a range of measures to reduce emissions from vehicles and the country's national research and innovation agency is trying to induce more rain by cloud seeding.
The president has encouraged residents to switch to electric vehicles as a "medium-term solution" and plans to "keep monitoring the industrial sector and power plants mainly surrounding Greater Jakarta".
Environment, health and development researcher Yuyun Ismawati said the government was on the wrong track.
"The solution offered by the government by encouraging the use of EVs and climate modification or artificial rain shows their incompetence in handling the crisis, and that they don't understand the root cause of the issue," she said.
"The EVs solution in Indonesia is premature as the majority of resources used [to manufacture them] are coal."
According IQAir, the air quality in some cities in Banten province, west of Jakarta, is even worse.
Grassroots organisation PENA Masyarakat said it was due to the number of coal-fired power plants there.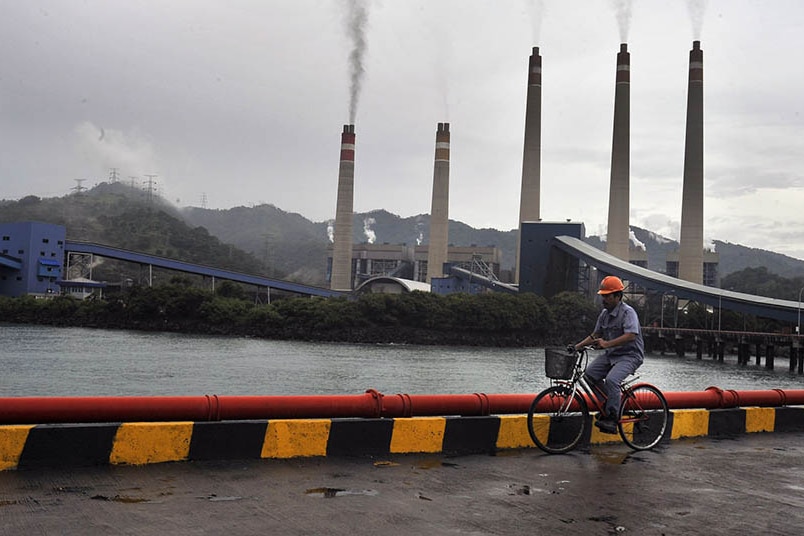 "If we talk about the direct impact, it's very, very bad," said Mad Haer, PENA Masyarakat's executive director.
However, local health authorities say transport emissions rather than coal-fired power plants are the problem.
The ABC has contacted the Ministry of Environment and Forestry and Ministry of Transportation for comment.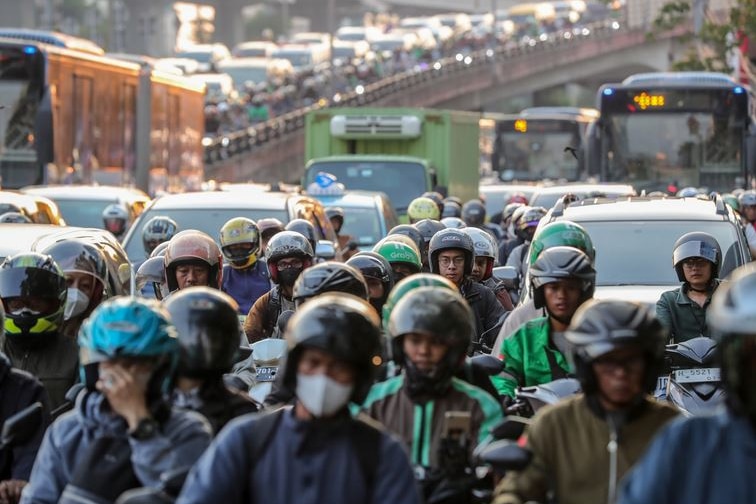 Some considering moving to Bali
Some people, including celebrities, have reportedly considered ditching Jakarta for Bali.
But according to the World Health Organization's index, the air quality this week in the island's capital Denpasar was considered moderately polluted as well.
Elina Ciptadi moved to Bali about a year and a half ago.
"[The air was most polluted] normally from late afternoon to evening time, because that's when most Balinese burn their garbage," she said.
"Sometimes I can really feel it when I open the balcony door, breathing in the polluted air."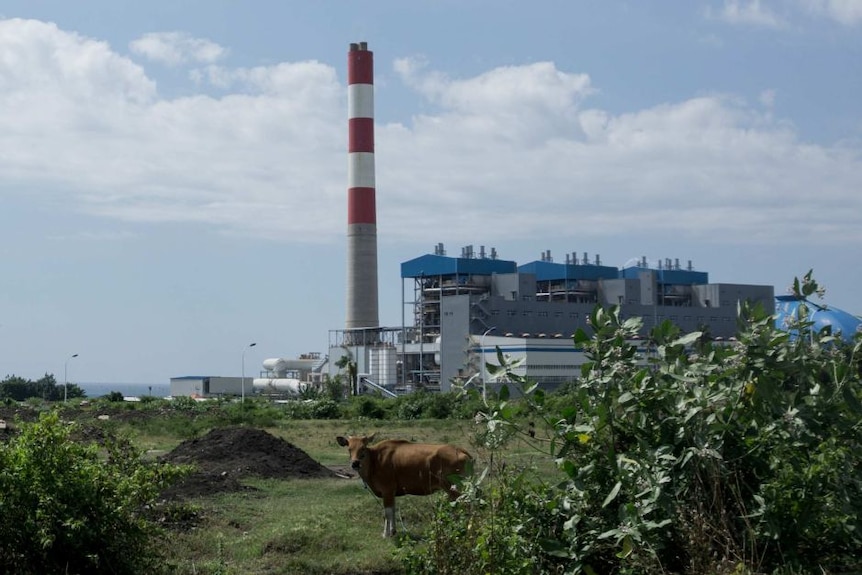 Researcher Ms Ismawati said it was sometimes worse that that.
"[The pollution] is caused mainly by vehicles, because the public transport Bali is very bad," she said.
She also mentioned landfill, industry, and coal-fired plants as other contributors to pollution in the area.
'Small win' that doesn't lead anywhere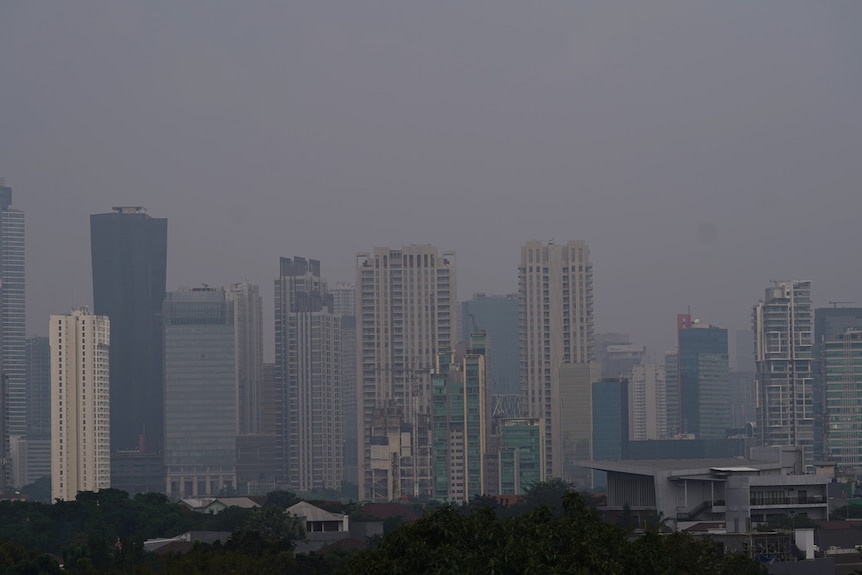 Almost two years ago, a group of Indonesian citizens won a lawsuit accusing Mr Widodo and senior government officials of environmental negligence for failing to deal with Jakarta's chronic air pollution.
The court ordered the government to implement a nine-point plan including the establishment of national ambient air quality standards to address the issue.
Ms Ismawati said the government should comply with the court's ruling.
According to the citizens' lawyer, Ayu Eza Tiara, the case had been bogged down by appeals.
"That means the government is indirectly holding people back from their rights to get clean and healthy air," she told the ABC.
"[Although] the point is no longer about who's right or wrong, who wins or loses … [but to] encourage the government to fix the air pollution issue."
The lawsuit has brought more awareness about air pollution, but Ms Tiara said it shouldn't end there.
"What happened in court is a small win, but the biggest win would be [both] the change in public policy and public awareness of how important it is to have clean and healthy air," she said.