COVID-19 in Kids: Kids are more susceptible to contracting coronavirus. With summer season here, more allergens have emerged that can add on to the infection as well.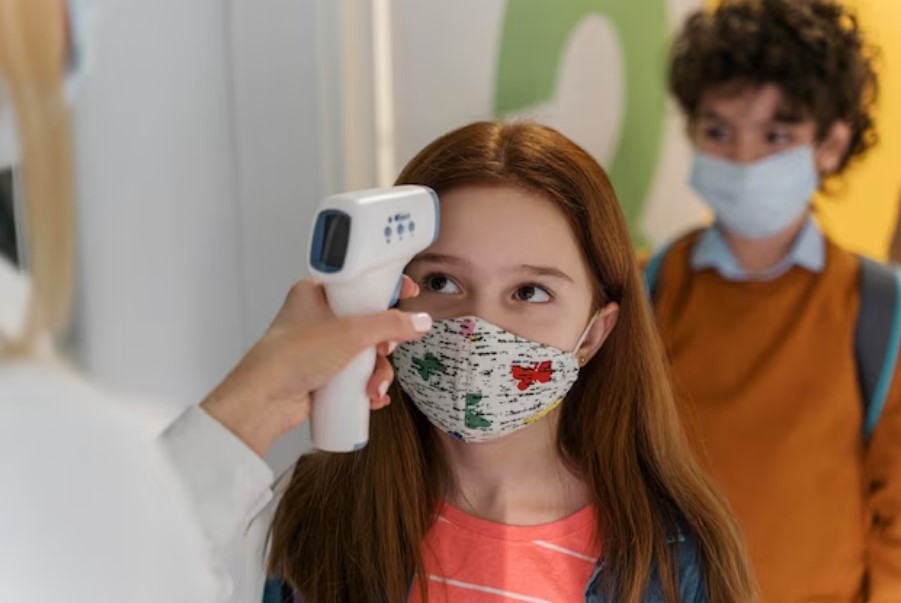 COVID-19 in Kids: COVID-19 surge has hit the streets in India once again. According to the latest report by the Ministry of Health, there has been a nearly 79 percent uptick in the number of cases with more states coming under the rug. While there is a new wave of panic and looming questions of another wave, experts and IMA have suggested maintaining proper health hygiene. Recently, due to the rise in flu, and viral infections, children are getting infected on rise too. Apart from the general rise and chaos, experts have highlighted the latest symptoms in children for coronavirus.
"There has been a sudden onset of acute febrile illness with positive RT-PCR for SARS-CoV2 among infants, aged 6-11 months," Dr. Vipin M. Vashishtha, member of WHO's Vaccine Safety Net, told IANS.
"Most children presented with moderate fever, cold and mild cough with features of bronchitis. The one differentiating feature is conjunctivitis, not seen in previous waves, especially here," he added.
COVID-19 in Kids: 5 Major Symptoms
Itchy eyes
Redness or watery eyes
Conjunctivitis
High Fever
Runny Nose
While these are reportedly more common signs in children, other symptoms include:
Feeling chills
Shortness of breath or difficulty in breathing
Loss of smell and taste
Increased fatigue periods
Sore Throat
Cough and cold
Headache, body ache
Nausea
Ways to Prevent it
Consume ample fluids
Have a healthy, nutrient-rich diet
Be vigilante of flu like symptoms and contact peadritician
Maintain proper hand hygiene
Do n0t rub your eye much
Food To Boost Immunity
To the Greens: Not a popular food amongst many, but green leafy vegetables help enhance the immunity system and are a good source of vitamin A, C, E and K. Broccoli is also powerhouse of nutrients like calcium and fiber.
Eggs: Rich in protein, eggs are one of the best foods to add in your diet. It enhances the immunity system and improves overall health.
Vitamin C: Vitamin C rich food is one of the essential nutrients required for the body. It It helps to boost immunity and vitamin c rich food are good way to include in diet while suffering form flu. Orange, grapes, kiwi, red pepper are few food rich in vitamin C.
Milk, Juice, Green Tea: Milk is a great source of Calcium. Green tea can be soothing and its antioxidants properties improve health. Fruit juices also have essential nutrients and not to forget that fluids are important to keep the body hydrated.
Zinc: It is rich in nutrients and has antioxidants. Zinc may reduce the risk of getting bacterial infections. With its inflammatory properties, it is agood source of boosting immunity. Lentis. sprouts, cashew nuts, sea food are good cources of zinc.
Although, we know the drill, we still need to be more careful not to let our guard down.