For most
people, COVID-19 is a mild and transient illness. But for some individuals it becomes
chronic, and many patients continue to struggle with long-term effects of the
disease.
They experience
lingering after-effects of COVID-19, known as long Covid or chronic Covid.
The most common
symptoms of long Covid are fatigue, impaired memory, changes in the sense of
taste and smell, sleep problems, brain fog, heart palpitations and laboured
breathing.
Various
treatment plans have been developed for people with long Covid, and research is
being done on what is most effective.
The Scientific
Reports journal recently published study results of a new treatment in the Hardanger
region of western Norway that is drawing international attention.
The results,
and the treatment, show promise.
Three days plus follow-up
The treatment
in Øystese village in Hardanger takes place at a treatment centre and lasts for
three days. After the three days, patients provide daily feedback for the first
three weeks following their stay.
The patients
also receive follow-up after three, six and twelve months.
Before starting
treatment, the patients are tested to check that their physical health is good
enough.
"The tests assure
patients that there's nothing physical stopping them from being active and
pushing themselves a bit," says Bente Frisk, the project manager and physiotherapist
who discussed the treatment with NRK (in Norwegian) 
in 2021.
Three days of concentrated treatment
During the
three days, patients learn about COVID-19 and how it affects the body.
"We combine teaching
with a number of different types of physical training and introduce various
attention exercises – all under professional guidance," says Gerd Kvale.
"Instead of
lying down to relax when you're tired, it can be useful to look for alternative
ways to deal with the symptoms," she says.
Kvale is a professor
of clinical psychology at the University of Bergen and a special adviser at
Haukeland University Hospital, as well as one of the researchers behind the published
study. She also works at the treatment centre in Øystese.
"What each
individual ends up doing can be very different," says Kvale. For some patients,
reducing the level of activity can be just as important as increasing it.
Small choices in everyday life
The researchers
call them micro-choices. They are the small and seemingly insignificant choices
we make in everyday life that often happen automatically, and that we make to
regulate anxiety and discomfort. Kvale and her colleagues try to make patients
aware of exactly when these moments happen and the choices they are making.
"For some
people, this means focusing on the choices they make early in the day, which
can contribute to them being tired," says Kvale.
Others might find
it more relevant to look directly at the choices they make regarding rest.
"There are lots
of ways to rest. Just doing something else – like increasing one's activity
level – can be a good rest for some people," she says.
Change the way you deal with symptoms
"When you want
to change routines and thought patterns, our experience is that it's wise for
patients to first start noticing where the problems have arisen in their daily
life and then make choices that can work for them," says Kvale.
"When individuals
begin to notice how these micro-choices feed into everyday life, we encourage
them to start from these small, seemingly trivial situations and systematically
make other choices that all have the common characteristic that they increase
flexibility and functional level," she says.
What each
individual chooses to do depends on which ailments are dominant and how patients
have dealt with them in the past.
"Part of the
key lies in the systematics across situations," says Kvale.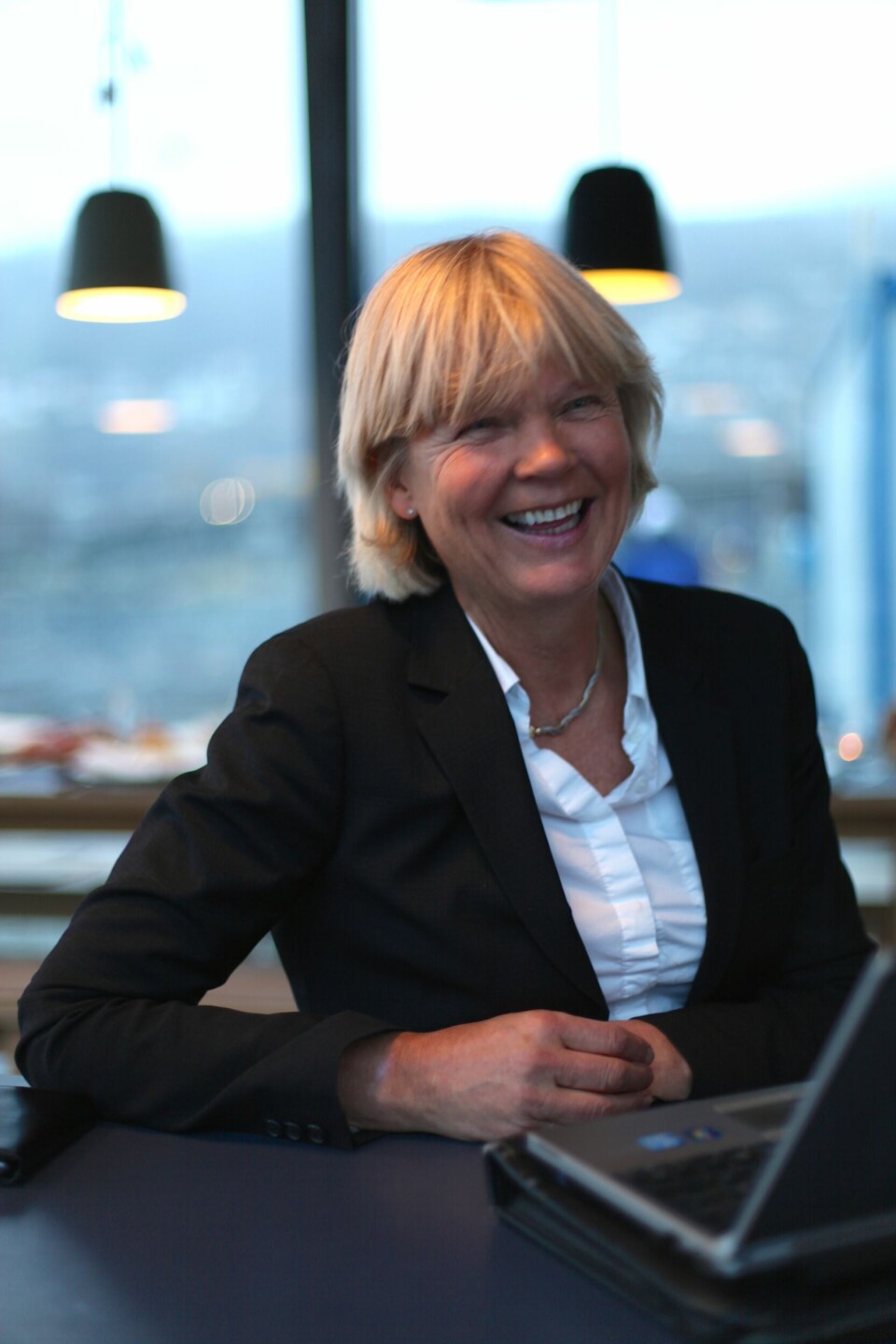 Try to find balance
According to
Kvale, most patients have a strong desire to return to a normal everyday life,
and they have already made numerous attempts.
What they have
found difficult is finding the balance between expanding their level of
functioning and at the same time being careful not to exacerbate or prolong the
problems.
"'What can I allow
myself to do?' is a central question for most people," says Kvale.
"We've learned
that when you're trying to manage the symptoms in a new way, it's valuable to
work closely with professionals. Having long days with frequent feedback seems
to be worth its weight in gold."
The patients
therefore have access to a multidisciplinary team consisting of
physiotherapists, doctors, psychologists, nutritionists and pharmacists during
their stay.
Did research on own treatment programme
The new study
by Kvale and her colleagues at the Helse i Hardanger rehabilitation centre was recently published
in the Scientific Reports journal.
The colleagues
carried out research on their own treatment method and included 78 participants
in the study.
The researchers
measured participants' degree of fatigue, self-reported functional level,
training capacity and shortness of breath at the start, after seven days and
after three months.
They also
looked at how long the patients had been on sick leave.
Increased function and reduced fatigue
Almost all
patients experienced fatigue when the treatment regimen started.
More than half
(61 per cent) had what the researchers call severe fatigue. One week after the
first day of treatment, the figure had dropped to 26 per cent. When the patients
were followed up three months later, 18 per cent still had severe fatigue.
The percentage
of participants who were on sick leave was reduced from 62 per cent to 43 per
cent after three months.
The researchers
assumed that participant function was 100 per cent before they fell ill with COVID-19.
Participants reported an average functional level of 53 per cent before
treatment began, which increased to 63 per cent and 69 per cent at the 7-day and
3-month follow-ups.
Both exercise
capacity and shortness of breath also improved, with the greatest improvement
after three months.
The results
show that those who were hardest hit had the greatest positive effect.
No control group
The study has
some limitations, including relatively few participants and a relatively short duration.
The study also
had no control group to compare the group that received treatment with a group
that did not receive it. Thus, it was not possible to rule out that the effects
were due to other things.
Nor could the
researchers rule out that the patients might have recovered on their own without
treatment within the seven day or three month follow-up periods.
The researchers
nevertheless believe that the study's selection criteria would indicate that
the progress was likely due to the actual treatment, such as the long waiting
time before patients received treatment.
This made it
possible to exclude patients who spontaneously improved. Thus, individuals with
persistent symptoms who did not improve were the ones actually included in the
study.
The researchers
write that the results from the study give reason to proceed with larger,
properly controlled studies with a control group. Only then can they say for
sure whether the treatment is effective.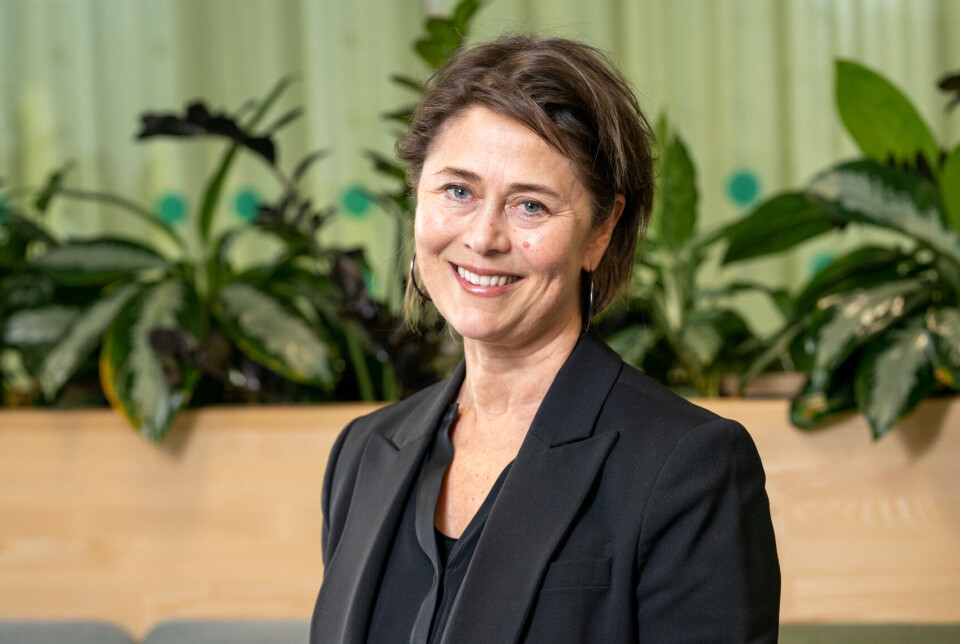 Positive results
Helen
Brandstorp, Norway's acting director of health, is positive to the study by
Kvale and colleagues.
"All studies on
the treatment of lingering and ongoing health problems after COVID-19 will help to form the basis for
which treatment will be offered in the future. These are good results which we
hope will contribute to improving the treatment options that patients with late
effects receive today," she says.
Brandstorp says
the municipal health services in Norway and the specialist health service offer many
different options for people who experience after-effects from COVID-19.
"The ailments
that individuals experience after COVID-19 can vary a lot, so we recommend that
people who experience such symptoms contact their GP to assess what would be
appropriate follow-up," she says. 
Treatment also used for COPD and anxiety
Kvale has
worked on concentrated treatments for numerous chronic disorders since 2006.
"Although the
specific health problems are very different, we always start with micro-choice
thinking. We help people break patterns of regulating symptoms in ways that contribute to fixing a problem," she says.
Since 2019,
Kvale has worked on chronic back pain, type 2 diabetes, COPD, depression and
anxiety, in addition to long Covid.
"The results we
can show give good reason for hope: it is possible to increase the functional
level in a short time with a view to returning to a normal everyday life," Kvale
says.
A study in
which the participants have been followed up for a year will soon become
available. In addition, the researchers will be starting similar treatment for
patients who have various late effects after cancer treatment.
"The approach
has attracted considerable international interest, and many professionals are
asking for training in the method, in addition to all the patients who make
direct contact and want help," says Kvale.
Reference:
Bente Frisk, Gerd Kvale et.al.: A safe and
effective micro-choice based rehabilitation for patients with long COVID:
results from a quasi-experimental study. Scientific Reports, 2023.
———
Read the Norwegian version of this article at forskning.no