Stressing that while there is "no need to panic", experts urge individuals with co-morbidities to be "particularly cautious" in the wake of rising Covid-19 cases across the country. That is because co-morbidities such as diabetes, heart disease, and respiratory illnesses, weaken the immune system, making it more difficult to fight off respiratory infections like Covid-19, said Dr J Harikishan, senior general physician, Kamineni Hospitals, Hyderabad.
The World Health Organization (WHO) states that older people and those with underlying medical conditions like cardiovascular disease, diabetes, chronic respiratory disease, or cancer are more likely to develop serious illnesses on exposure. "Anyone can get sick with Covid-19 and become seriously ill or die at any age," it reads.
According to the Centers for Disease Control and Prevention (CDC), a person with one or more of these conditions who gets very sick from Covid-19 (has a severe illness from Covid-19) is more likely to:
*Be hospitalised
*Need intensive care
*Require a ventilator to help them breathe
*Die
Notably, the virus can spread from an infected person's mouth or nose in small liquid particles when they cough, sneeze, speak, sing, or breathe. These particles range from larger respiratory droplets to smaller aerosols, WHO noted.
"Additionally, individuals with co-morbidities are more likely to develop severe illness and complications from Covid," added Dr Harikishan.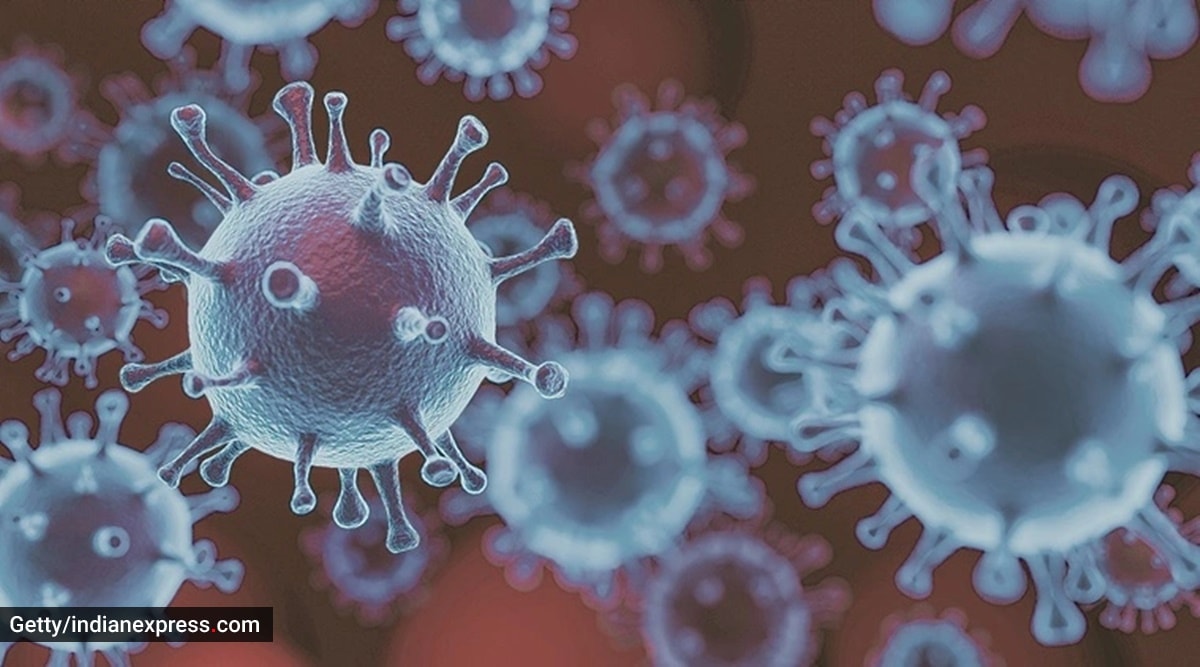 Particles range from larger respiratory droplets to smaller aerosols (Source: Getty Images/Thinkstock)
What is the situation now?
In the elderly and immune-suppressed patients, there are no long-term sequelae of the present Covid strain that we have come across, Dr Pramod V Satya, consultant – Internal Medicine, Manipal Hospital, Millers Road, Bangalore told indianexpress.com. "The infection is mild in nature, making it feel like another shot of Covid vaccination. It's true that the infection is rampant, but it is very mild; milder than the usual flu — the H1N1, H3N2 influenza strain that has been prevalent for the last few weeks," Dr Satya said.
Still, experts urge the need to continue taking precautions and preventive measures
WHO advises that is important to practice respiratory etiquette, for example by coughing into a flexed elbow, and to stay home and self-isolate until you recover if you feel unwell.
To protect themselves, individuals with co-morbidities should continue to follow all recommended precautions, such as wearing masks, practicing good hand hygiene, and social distancing. They should also avoid crowded places and gatherings and limit their interactions with others as much as possible, said Dr Harikishan.
It is also important for people with co-morbidities to manage underlying health conditions, urged Dr Shiba Kalyan Biswal, consultant, Pulmonary and Sleep medicine, Narayana Superspeciality Hospital, Gurugram. "This may involve staying in touch with their healthcare provider, taking medications as prescribed, and maintaining a healthy lifestyle through exercise and proper nutrition," Dr Biswal told indianexpress.com.
In addition, individuals with co-morbidities should consider getting vaccinated against Covid-19 as soon as possible. "Vaccination has been shown to be highly effective at reducing the risk of severe illness and hospitalisation, even among people with co-morbidities," Dr Biswal noted.
Experts also urge that it's essential for individuals with co-morbidities to "take these precautions seriously and prioritise their health and safety". "By doing so, they can help protect themselves and their loved ones from Covid-19 and its potentially devastating effects," Dr Harikishan said.
???? For more lifestyle news, follow us on Instagram | Twitter | Facebook and don't miss out on the latest updates!