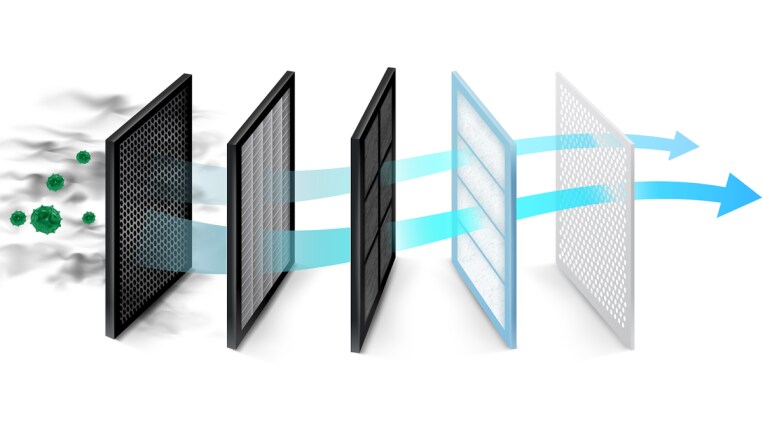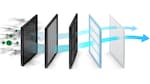 Car Air Purifier Quick Facts:
Standard cabin filters help clear the air, but the purifying properties of typical filters are limited.

Auxiliary air purifiers for cars help rid smoke, dust, pollutants, and other respiratory irritants from the cabin.
HEPA filters remove more than 99% of dust, pollen, mold, bacteria, and other airborne irritants.
Many of us spend lots of time in our vehicles, so having cleaner air can make a big difference in the quality of your commute. According to the Asthma and Allergy Foundation of America (AAFA), "Pollution can cause inflammation (swelling) in your lungs." The group reminds us that "your indoor air is very much a function of your outdoor air."
Some automakers are taking steps to improve the air inside their vehicles. Honda Motors Europe introduced a premium air filter to prevent various germs, virus particles, and allergens from entering the cabin. Meanwhile, Mercedes-Benz and Tesla now use certified HEPA filters in some models to clear the air as you drive.
Continue reading to learn more about car air purifiers and how you can start commuting with cleaner air.
Car air purifiers work by filtering the air inside the vehicle. They operate similarly to those in some homes, businesses, and medical offices. The systems rid the interior atmosphere of smoke, dust, pollutants, and other respiratory irritants. These are great at helping you breathe more effectively while you drive.
You can benefit from a car air purifier if you:
Have severe allergies
Suffer from asthma or other respiratory illnesses
Are immunocompromised
Almost all passenger vehicles use standard cabin air filters working in tandem with the air conditioning system. They help filter smells, smog, and dust particles before entering the cabin. A typical filter is made of multi-fiber cotton and may also have an activated charcoal layer. Most owner's manuals say you should change the cabin air filter annually or every 15,000 to 20,000 miles. Although they help clear the air, the purifying properties of typical filters are limited.
Some cars use high-efficiency particulate air (HEPA) filters, which typically "remove at least 99.97% of dust, pollen, mold, bacteria, and any airborne particles with a size of 0.3 microns (µm)," according to the U.S. Department of Energy definition.
When it comes to your vehicle, there are two options for air purifiers with HEPA filters: built-in and portable.
"The optimal location for HEPA air cleaners will depend upon the unique conditions in each room," according to the CDC, "but they are likely to be most effective when they are placed as close to the occupants as is practicable." Portable air purifiers created for cars will typically sit in your cup holder, on the armrest, or atop the dashboard — depending on the size.
Pros & Cons of Portable Air Purifiers
Small and lightweight
Rechargeable battery or connect to the car's power adapter
Can be noisy
Units may be obtrusive depending on their placement

Smaller filters will need frequent replacing
Alternatively, cars with HEPA-certified filters built into the climate-control system are more effective at sterilizing the air than standard cabin filters. Some manufacturers are equipping vehicles with HEPA filters to help keep pollutants out of your space as you drive. People with severe allergies, asthma, and other chronic breathing disorders will notice a big difference when riding in a car with factory-fitted HEPA filters.
Pros & Cons of Built-In HEPA Filters
Pre-installed by the manufacturer
Certified to filter at least 99.97% of dust, pollen, and other respiratory irritants
More expensive to change
Replacements must usually be handled by an authorized service technician
The following automakers currently equip one or more model vehicles with an air-purifying HEPA filter:
Tesla — Except for the Model 3, all Tesla models come with a HEPA filter.
Mercedes-Benz —

Mercedes-Benz's proprietary Air Balance System filters the air while also adding fragrance to the cabin.

The all-electric EQS currently has the largest HEPA filter in the automotive industry.
MG Motor UK — This British automotive manufacturer currently equips select trim levels of their 100% electric SUV, the ZS, with a HEPA filter designed to block odors and pollution.
Third-party replacement HEPA cabin filters may be available for vehicles using standard filters.
Read Related Articles: