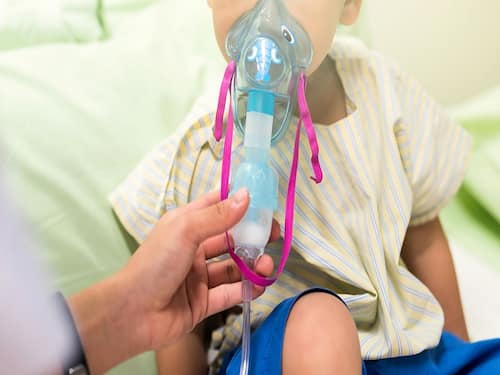 After coronavirus, and dengue, now Adenovirus is wreaking havoc in West Bengal. Here is all you need to know about the virus and its symptoms.
Just at the time when the country was getting back to living a normal and COVID-free life, a deadly and life-threatening virus disease started wreaking havoc in parts of West Bengal. Adenovirus, the infection that attacks the respiratory system in kids is on the rise in Kolkata. The virus has so far infected only children aged 5 years, or less. That one thing we all have learned after COVID's second wave, the ferocious one that left the country with lakhs of death counts is that never underestimate the viruses, they can mutate, form new variants and come stronger than before. The only mantra to be safe during any virus outbreak is by understanding the nature of the virus, its symptoms, and most importantly the preventive measures. Today, in this article, we will take a close look at the virus that is causing the current outbreak, and the various symptoms associated with it. Read on.
Adenovirus Can Travel In The Air
According to the Centers for Disease Control and Prevention (CDC), the adenovirus infection can lead to mild flu-like symptoms, especially among kids who are below 5 years old. Adenovirus infection is a life-threatening infection that can transmit from one individual to another via physical contact such as touching or shaking hands. It can also transmit to an individual when he/she comes in contact with the respiratory droplets of an infected individual (sneezing, or coughing). Which means the virus can travel in the air.
What Is Adenovirus?
As cases are on the rise in Kolkata, West Bengal, we did extensive research to understand what this virus is all about. Adenoviruses are usually medium-sized and nonenveloped viruses that have the capability to cause a range of infections which are mostly, common cold or flu. As per the experts, there are around 50 different types of adenoviruses present in nature currently. They all have the potential to infect humans. Most of the outbreaks associated with adenoviruses happen in the winter.
Speaking to TheHealthSite.com, Dr. Rishita Devgan said, "Adenoviruses are dangerous in nature as they attack the lungs and other respiratory organs of the body. They are deadly for children under 5 years, especially during winter, spring, and early summer. These viruses also affect the digestive system of the body."
Symptoms of Adenoviruses
In order to contain the spread of any viruses, it is important to understand the signs and symptoms associated with them. Adenovirus attacks the respiratory and digestive systems of the body, which means it comes packed with a set of signs that are important to track. Take a look at what experts have to say about the symptoms of adenovirus infection:
Runny nose
Breathing issues
Chest pain
Sore throat
Fever, accompanied by chills
Persistent cough
Nausea
Abdominal bloating
Bronchitis
Pneumonia
Pink eyes
The condition is also worse for those who are already suffering from diseases. Some of these include:
Sinusitis
Pneumonitis
Bronchiolitis
Gastrointestinal issues
Diarrhoea
Ophthalmological infections- keratitis, conjunctivitis.
How To Stay Safe?
Since the virus is mostly infecting kids below 5 years, it is important that parents take a close look at the preventive measure that they need to take in order to keep their little ones safe.
Teach your kids the right cough etiquette
Keep your kids isolated if they are sick
Avoid sharing clothes and towels when they are sick and showing the symptoms listed-above
Teach them the right way to wash their hands
Buy them a good quality face mask (N-94)
Total Wellness is now just a click away.
Follow us on