A portable and chargeable device developed by Taiwanese Somnics Inc. can offer a new pathway to better sleep for people suffering from sleep apnea. The iNAP system is easy to use, noiseless and does not require the inconvenience of wearing a mask when sleeping.
Poor sleep was what motivated Chen Chung-Chu to start his own medical device company, Somnics Inc. He suffers from obstructive sleep apnea, a condition in which a person stops breathing for brief moments while asleep. 
This problem often prevents people from having proper rest and the other countless benefits of deep, restorative sleep. Good sleep is undeniably linked to important functions such as memory, stress reduction, mood modulation and weight control.
Chen struggled with daytime fatigue for years until he designed the iNAP One Sleep Therapy System. The iNAP helps keep the patient's airways open during sleep and is simple to implement. When in bed ready for sleep, all the user needs to do is insert the mouthpiece and click on the power button.
Unlike other treatments against obstructive sleep apnea, iNAP does not require the inconvenience of wearing a mask when sleeping. Watch this video about the iNAP One Sleep Therapy System:
Somnics' device works by creating an intermittent negative airway pressure within the oral cavity so that a gentle vacuum pulls the tongue toward the upper palate and the soft palate forward. By stabilizing the tongue and soft tissues in a frontal position, it allows the openness of the upper airway near the pharynx to be maintained—providing unrestricted breathing and uninterrupted sleep. 
The iNAP promotes nasal breathing, always more desirable in terms of health than oral breathing. According to the manufacturer, the device can promote an average 73% drop in apnea events in its users.
Tracking Progress
Chen developed the first prototype for the iNAP back in 2006, when he still worked at the Center of Taiwan's Industrial Technology Research Institute (ITRI), in the Medical Electronics and Device Technology department. 
The innovation-driven environment allowed him the chance to create a whole new therapy through his design of an easy-to-use, portable and noiseless device. The iNAP is available on prescription in several countries throughout Europe and Asia, as well as in Australia.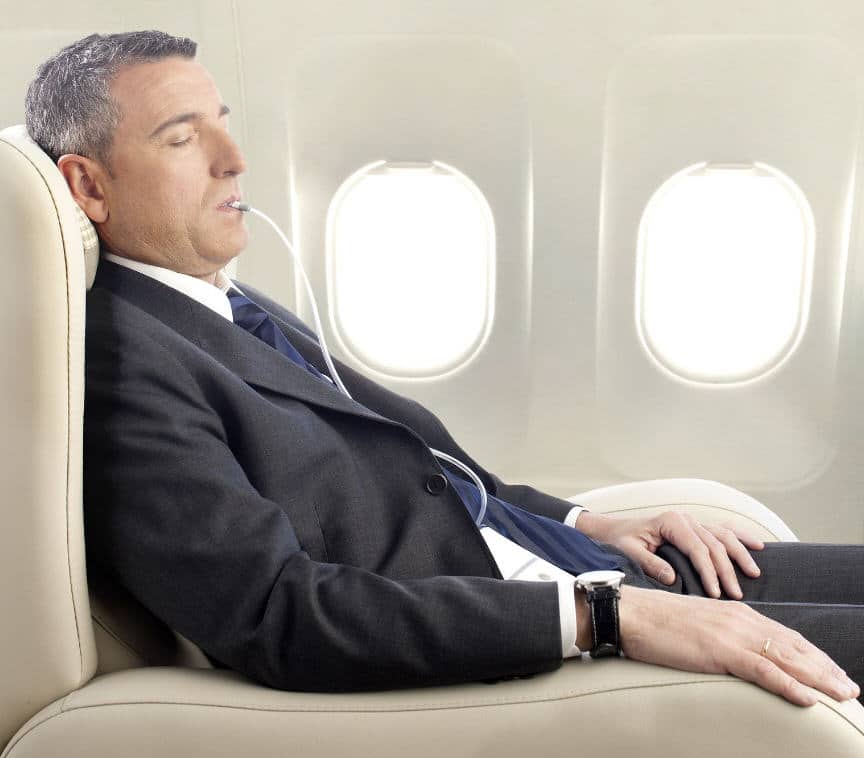 The system includes integrated controls and a memory-fit oral interface. It is portable, battery-charged and quiet in operation. It also allows patients and doctors to track progress with the help of the iNAP app. The app collects all the sleep therapy data, which in turn is uploaded to Somnics' cloud platform—generating dashboard reports.
The iNAP has received several awards, including the iF DESIGN AWARD and on three occasions, the Taiwan Excellence Award. It also holds 100 patents behind its original technology.
The Risks of Sleep Apnea
Sleep apnea is a serious condition that can cause high blood pressure. Every time a person has an episode of apnea, the oxygen level in the blood drops and the heart speeds up to continue to supply oxygen to the body's tissue. This means the heart is asked to work harder without oxygen and this causes a lot of problems with cardiac arrhythmia, which also generates a risk of stroke.
There is also a risk of cancer. According to an American study, when someone has sleep apnea without treatment, they have a fivefold risk of cancer or cancer recurrence. There is also an increased risk of diabetes.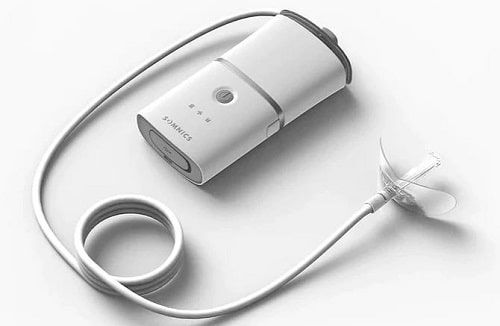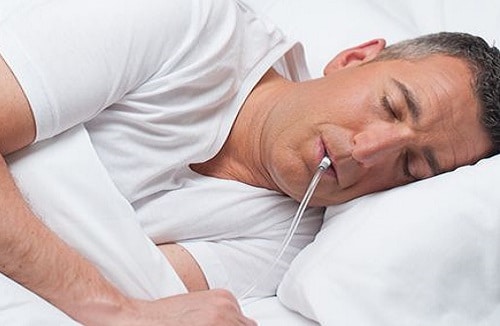 All these chronic conditions have a long-term cost to society that is major. A Frost and Sullivan research has shown that the economic impact of untreated sleep apnea on productivity in the United States is on the order of $86 billion lost each year. This is due to the fact that sleep apnea leads to impaired concentration, an increased risk of workplace accidents due to fatigue, and an increased risk of traffic accidents or work stoppages due to various illnesses. 
Sleep apnea is largely underdiagnosed around the world, with 80% of people who are not treated.
Treatments Currently Available
The treatments currently available for sleep apnea are efficient but present many limitations. The ventilation mask, for example, acts as a compressor. It compresses air and sends it through a tube and then into a mask that the patient wears with straps at night to force air into the lungs. Patients with sleep apnea have poor airflow because the tongue usually tilts back and acts as a plug. The mask sends an air pressure, which is adjusted until the air passes. 
But this treatment can be seen as restrictive, heavy and not very sexy since it can make noise, there can be leaks, it makes marks in the morning, etc.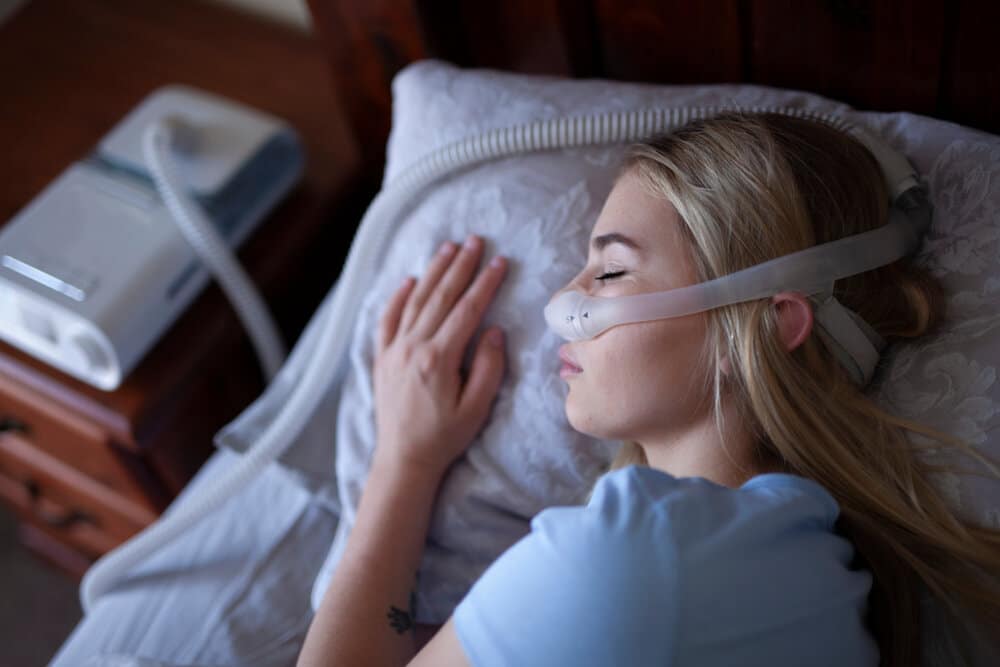 There are also lighter treatments such as custom-made mandibular advancement devices. These devices work well, they are light, much less restrictive than masks and they give good results. But the problem is that the care path is very long because you have to make an appointment with a sleep doctor first, then go to a dental surgeon to have impressions made, and then only an orthosis is made.
All this can take months and in general public healthcare systems in different countries don't fully cover custom-made devices except for severe patients. This is still an impediment for many people.