Posted Date: 06/12/2023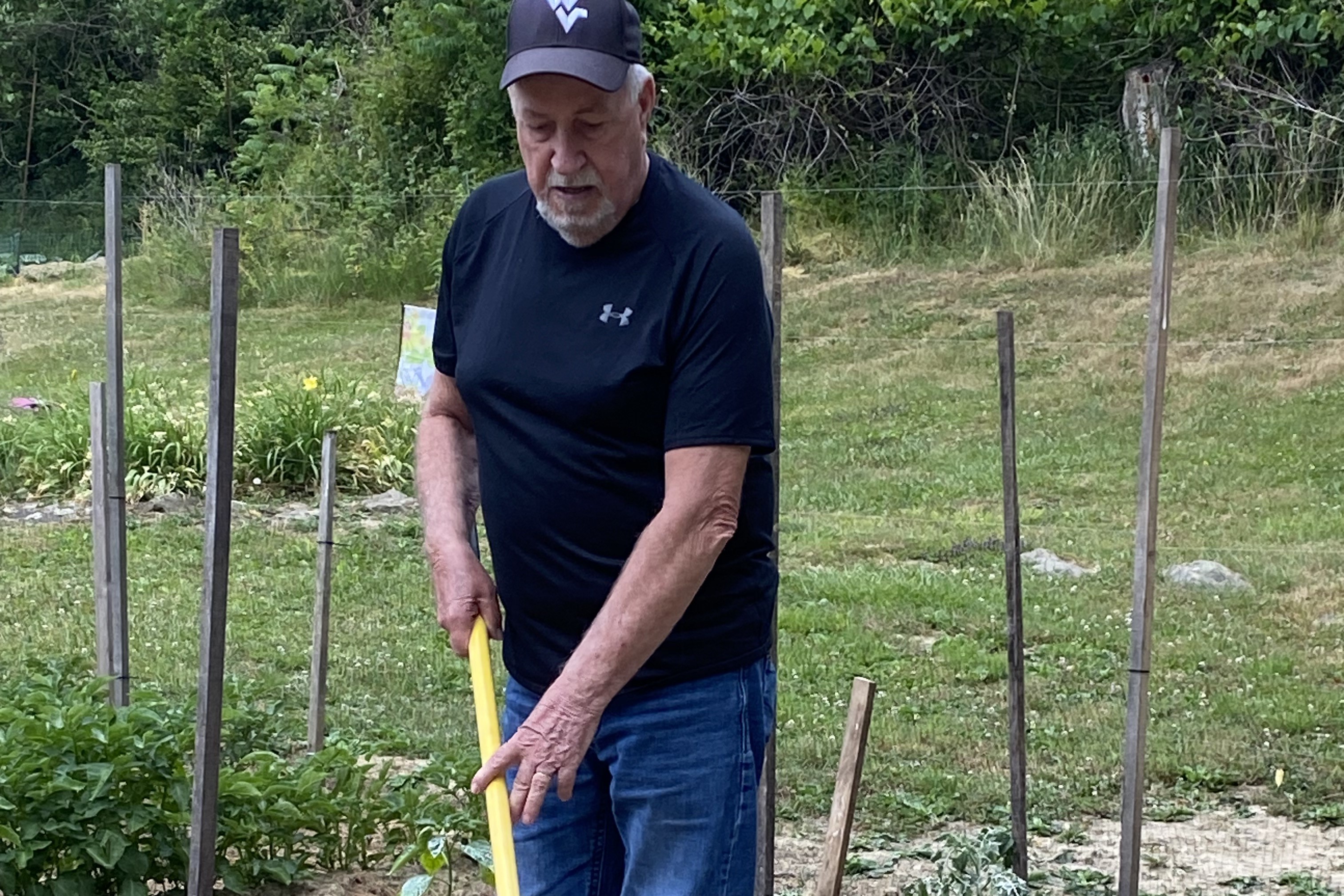 Robert Dewitt
When Robert Dewitt was diagnosed with COVID-19, he did not expect that he would have to take a step away from his favorite hobbies, or that he would need extended pulmonary care. He decided to trust the Pulmonary and Cardiac Rehab team at Mon Health Preston Memorial Hospital to get him back to enjoying the things he loves.

Robert is a Kingwood native who loves to garden. His life took an unexpected turn when he was diagnosed with COVID-19 and was not sure if he would be able to garden again due to his breathing problems. Following his diagnosis, his condition required extended care at Mon Health Preston Memorial Hospital's state-of-the-art Pulmonary Rehabilitation Center for 15 days. 
"I was almost intubated, but the pulmonary rehab team at Mon Health Preston Memorial Hospital is what helped me get back on my feet," said Robert. 
The American Association of Cardiovascular and Pulmonary Rehabilitation Accredited facility offers specialized treatments to help individuals suffering from many different conditions related to troubled breathing. The Center is a program of exercise, education, and support to help you learn to breathe and function again at the highest level possible. It will help those with breathing problems to return to a healthier and more active life. 

Under the expert care of the dedicated providers at Mon Health Preston Memorial Hospital, Robert's health has shown remarkable improvement. He proudly announces that he has been off oxygen since March 2023 and has been given the green light to resume his gardening and other normal day-to-day activities. 

"The Pulmonary Rehab Center did a great job. I would recommend them to anyone," he said, "I needed a battery pack oxygen treatment that I was unable to get, but the staff at Mon Health got it for me. They went above and beyond for me."

"Robert met staff halfway and over halfway when it came to attending classes and adhering to what he learned there. We provide the education, but ultimately, it's the patient that makes the change and push to get better," said Terri Hauser, RN, Cardiopulmonary Rehab Manager at Mon Health Preston Memorial Hospital. 
Robert has a large family, including three children, five grandchildren, one great grandchild, and three step great grandchildren. Being able to spend time with his family and get back to enjoying his favorite hobbies is something that he will cherish. 


"The staff was very nice and respectful. If something was wrong, they always checked up on me and kept me in the loop. I'm still going and will continue to go there for my care."