A new, free immersive experience to help anxious commuters relax will open to the public in central London on Monday.
'Room to Breathe' is a mindfulness experience designed and created by Pixel Artworks and located in Outernet London, an immersive entertainment district just outside Tottenham Court Road station.
The soothing sensory experience is based on the science of 'box-breathing' and has been developed in conjunction with leading UK trauma and anxiety consultant Jayne Cox to help anxious commuters and busy people in the city unwind and catch their breath throughout the day.
Cox said: "Anxiety and stress can change the way we breathe, with our breath often becoming rapid and shallow, therefore resulting in heightened anxiety.
"Learning and regularly implementing a simple breathing technique reduces anxiety by helping us have more control over our breath. Once learnt, these techniques can support us anywhere, whether we are on the move or at home."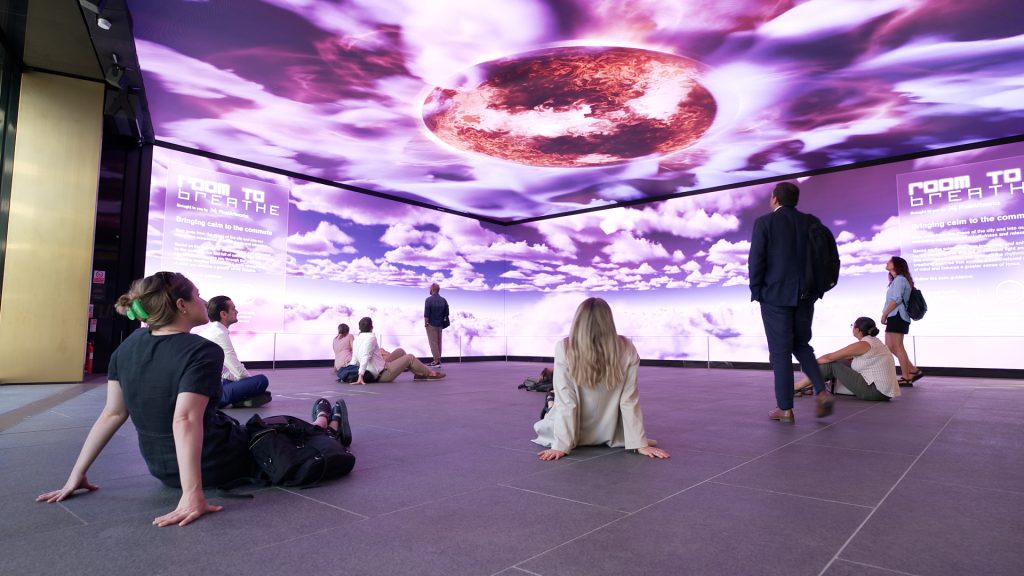 Accompanying the visual cues of rolling clouds, calm skies and the sun, all which expand and contract like a rib cage breathing in and out, there is original music written by Matthew Wilcock.
The sounds guide commuters to breathe in, hold, and then breathe out using a four-second breathing technique.
The music slowly moves from acoustic piano through to more organic synthesized tones to help people settle into the calming breath pattern.
A digital plaque situated in the space will provide guidance on how to use the experience.  
Wilcock explained: "The Room to Breathe music was written as a response to the 4×4 breathing technique giving people a rhythm to breathe to and an emotion to help settle and meditate."
Tom Burch, Managing Director, Pixel Artworks said: "Society has never been as anxious as it is today, and the stress associated with commuting and returning to work in the office is a well-known trigger point.
"Based on this knowledge, we felt compelled to create an experience that can help calm people's minds and educate them on the benefits of box-breathing arming them with tools to manage every day stress. 
"Outernet London is at the epicentre of experience innovation, and we are proud to be an official production partner to deliver immersive experiences of which audiences are in awe."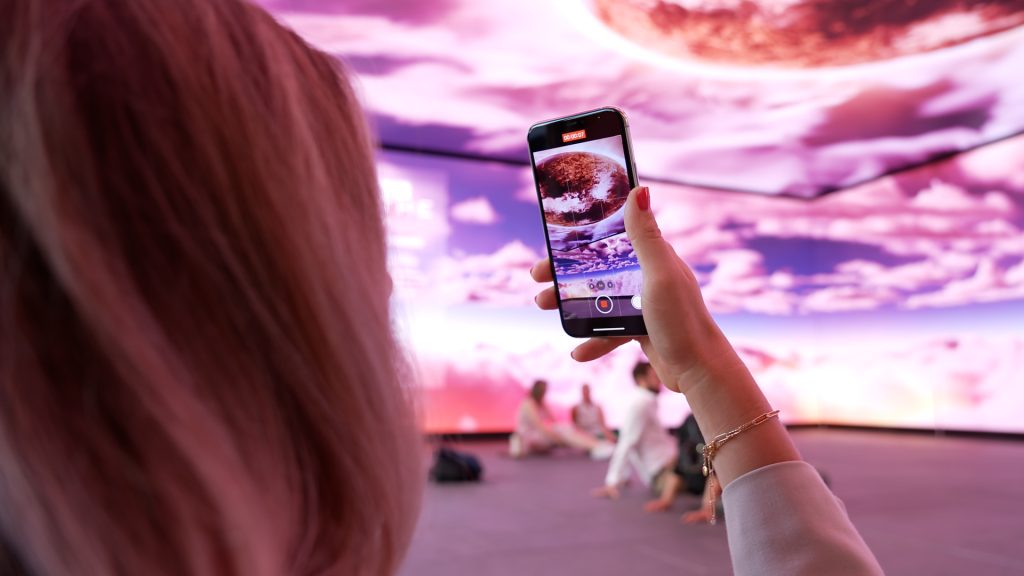 Philip O'Ferrall, CEO of Outernet Global added: "Room to Breathe is a perfect example of how we can use the digital immersive capabilities of Outernet London. It will give visitors a tranquil experience to forget their stress and reflect.
"It's really something beautiful to achieve with Pixel Artworks right in the heart of busy central London." 
Pixel Artworks, who are experts at bringing experiences to life through innovative, engaging technology, are one of Outernet London's production partners working across the largest high-resolution wrap-around LED screens in the world.  
The unique immersive mindfulness experience will be showing at 11am-12pm, 2-3pm and 7-8pm daily and will be open to central London commuters from Monday 25th July onwards.
There's no need to reserve a space or pay to experience the sessions which are open to all ages.