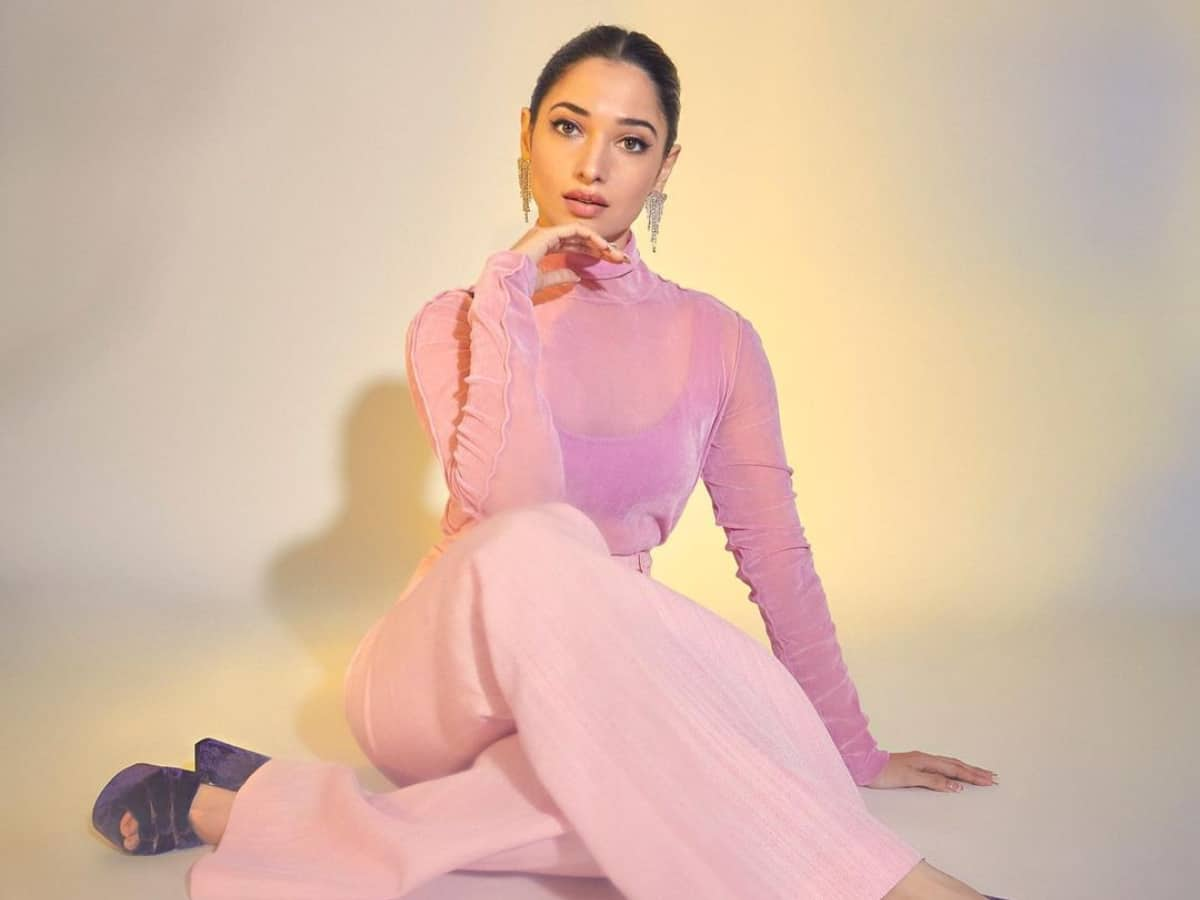 1 / 6
Tamannaah Bhatia's Fitness
Tamannaah is one of the fittest actors in the industry, and she is as committed to her health and fitness as she is to creating blockbuster hits. The key to the actress' fit body is working out daily. She likes to mix things up with a mix of weights, abs, crunches, cardio, and a series of freehand exercises in her gym routine.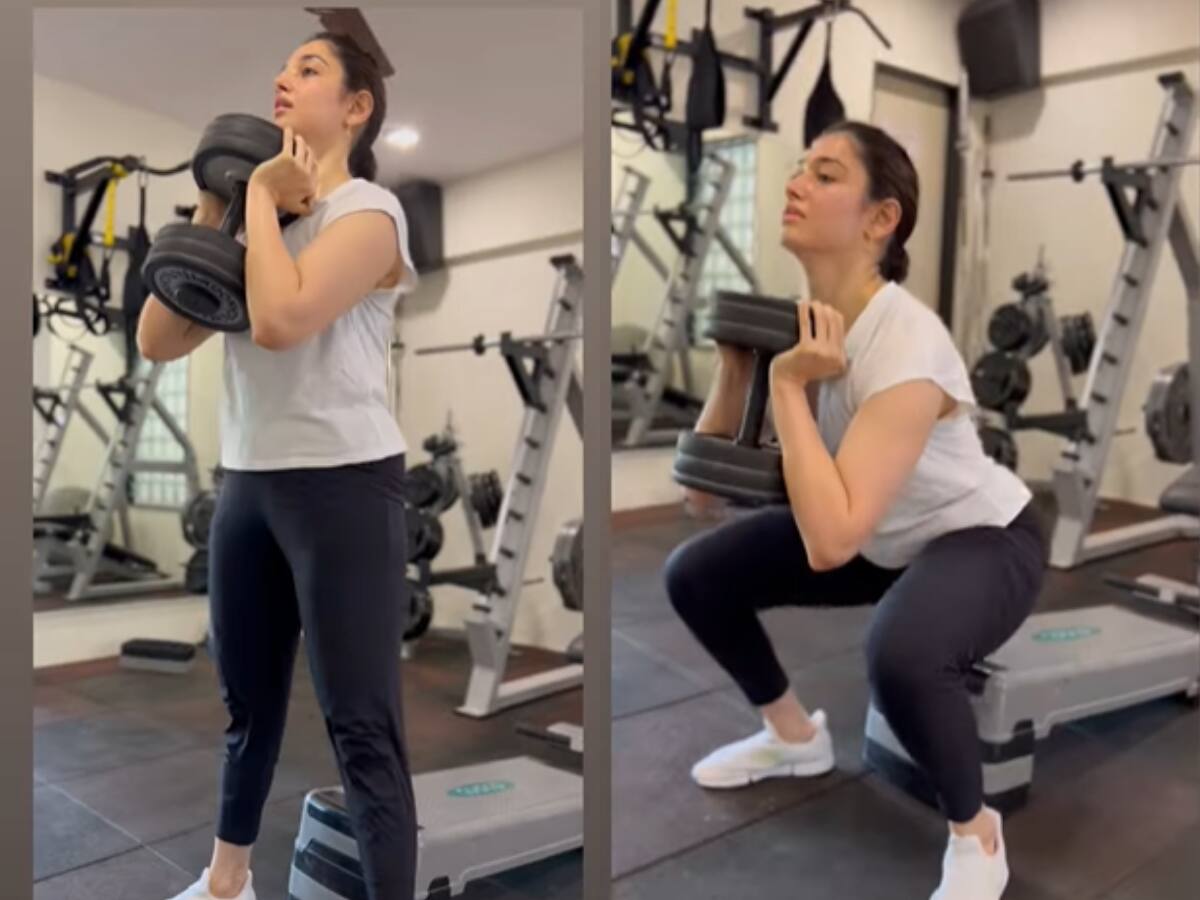 2 / 6
Squats It Is!
Tamannaah has a well-deserved reputation as a fitness buff. The actress posted a video in which she can be seen effortlessly lifting weights and performing squats. She captioned the video, "Meet Ms B."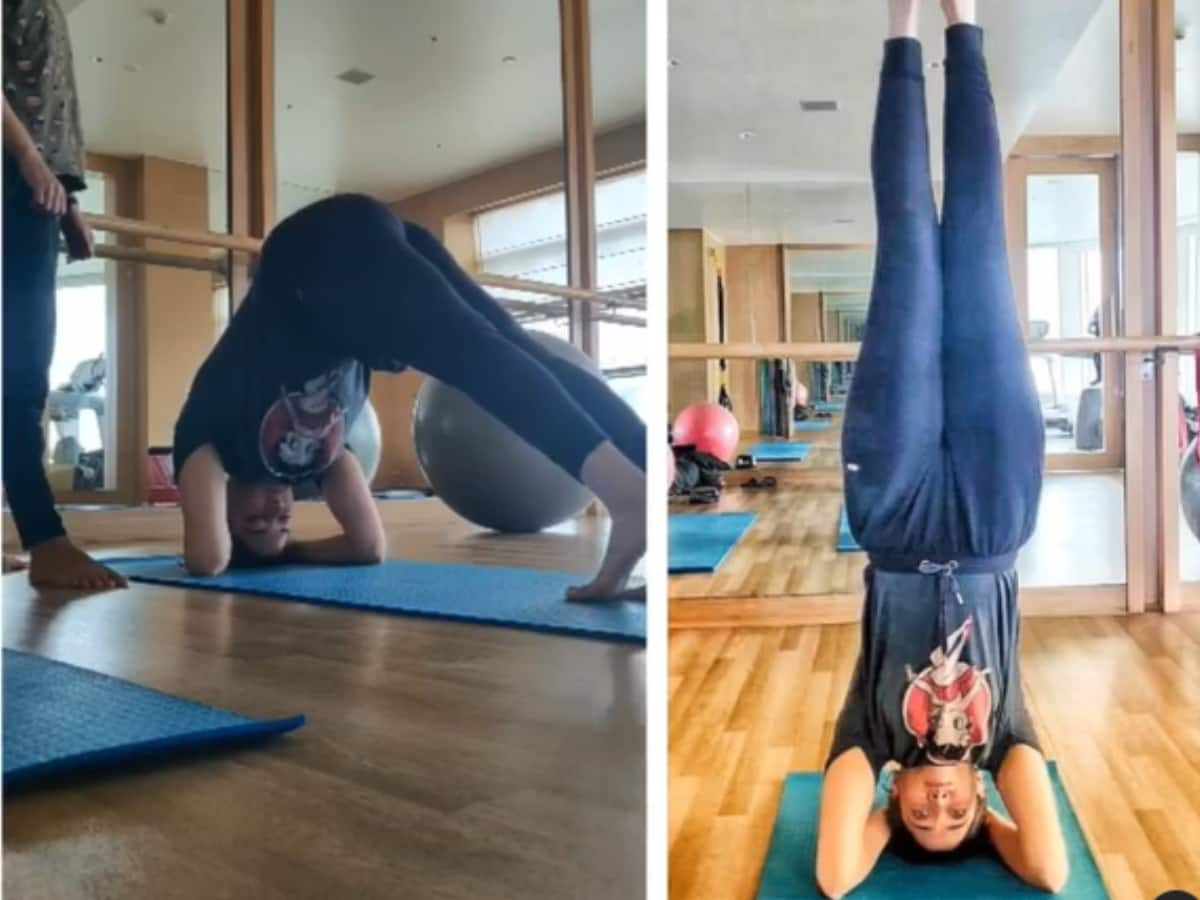 3 / 6
The Perfect Headstand
No wonder she has such a toned out! Check out the actress acing the headstand pose like no other in this throwback post she posted a while ago. Many health benefits may help calm the mind, reduce stress, and depression, enhance lung capacity, boost digestion, prevent headaches, and alleviate menopause.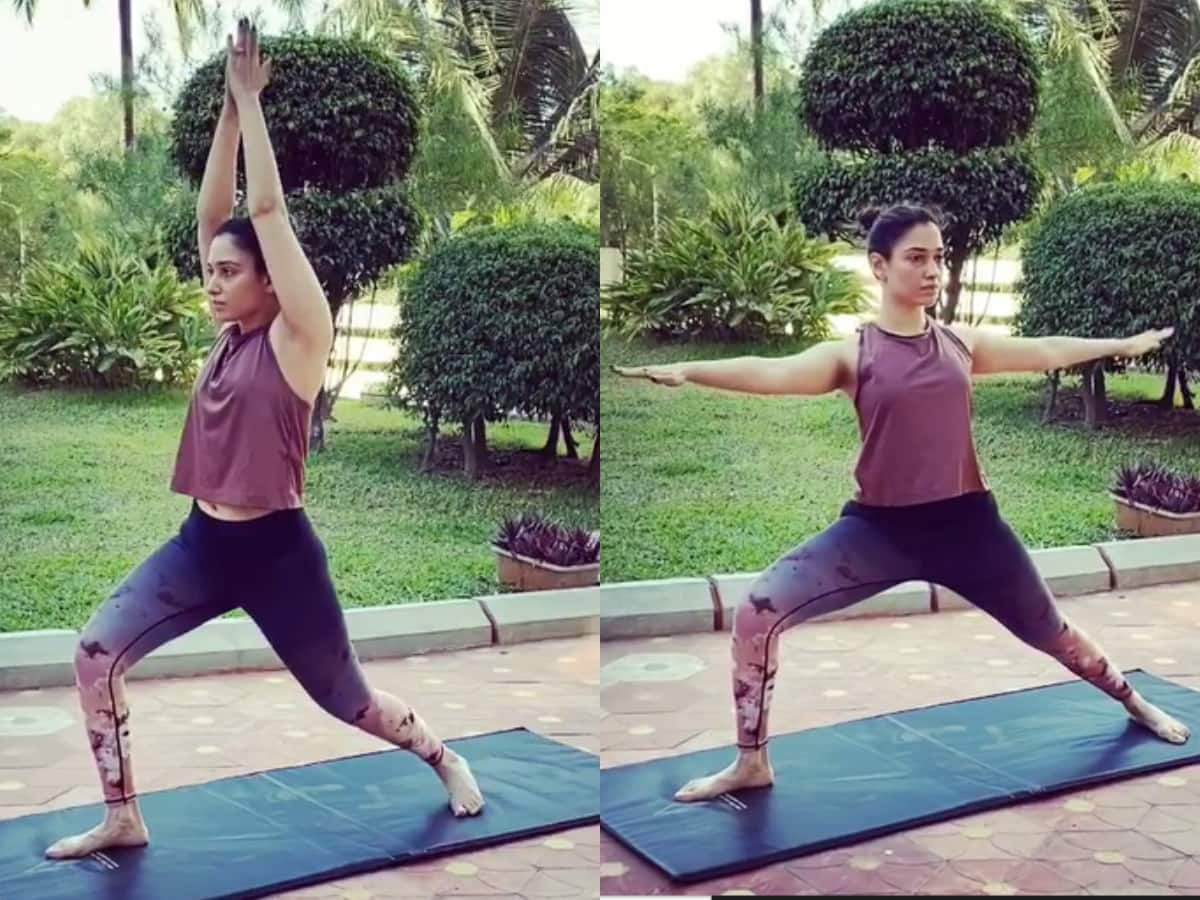 4 / 6
Yoga At Home
Back when she was quarantined in her house, the actress urged her fans to take up a healthy lifestyle with this yoga video. The benefits of this age-old practise go beyond the mat. It offers several mental and physical health benefits, including improving flexibility, muscles, postures, breathing, less stress, heart problems and much more.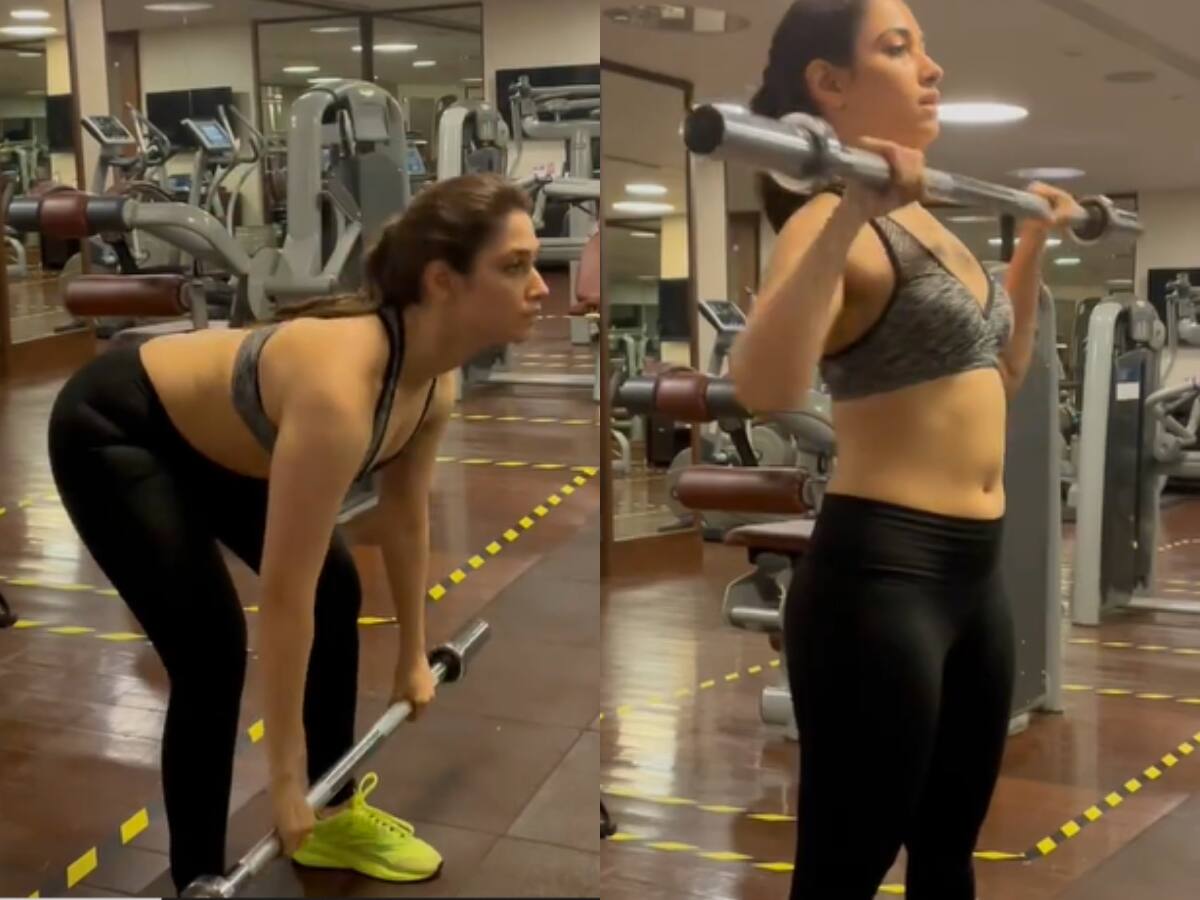 5 / 6
Getting Back In Shape
She didn't let anything stop her from hitting the gym. "You don't have to be extreme, just be consistent. 2 months of consistent, supervised workout routines with @devimeena and @kirandembla, and I'm back to my pre-covid body! In your face Covid-19. #BeStrongerThanYourExcuse #MakeItHappen #BeastMode #doiteveryday," she captioned in the video.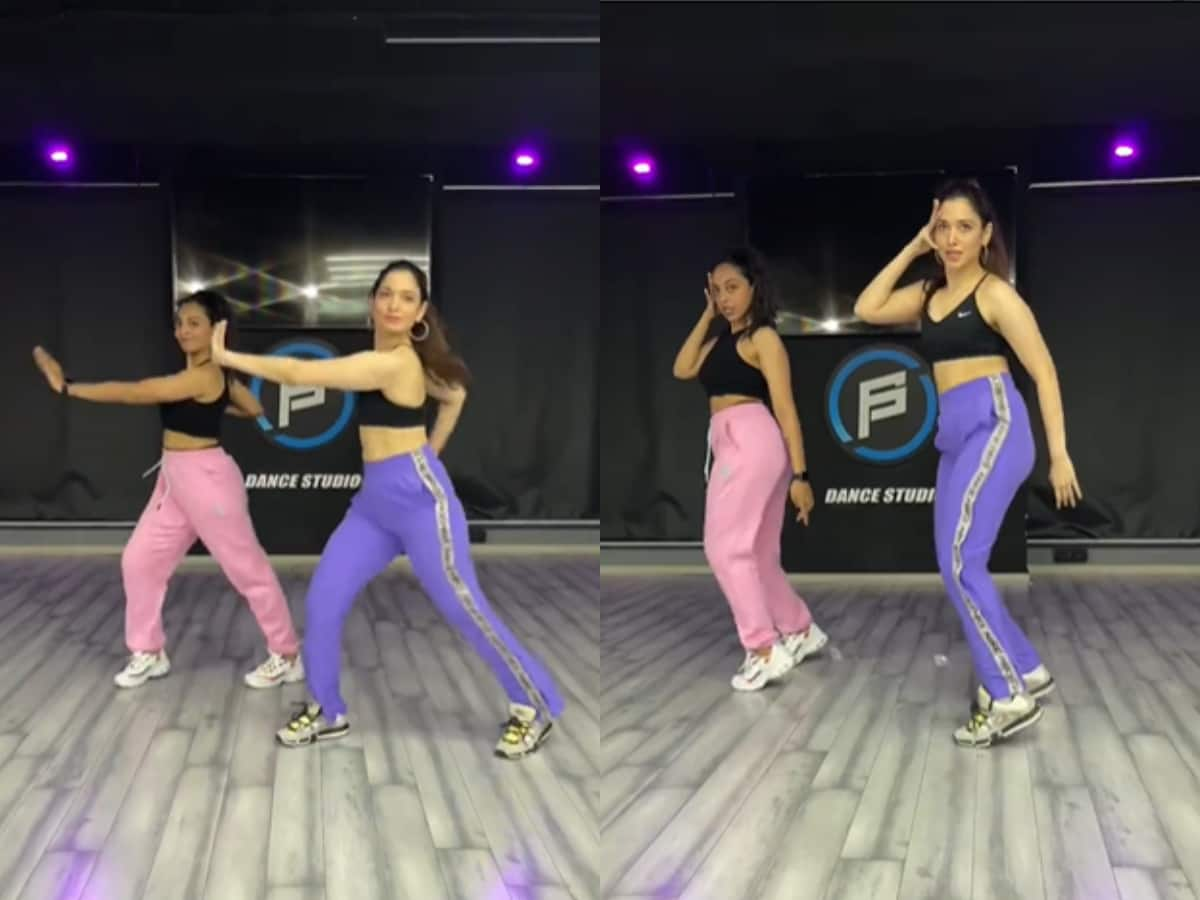 6 / 6
Dance Your Way To Fitness
Dance is one of the best cardio workouts that help you keep your weight in check whilst you have fun. Tamannaah is an excellent dancer and it's evident in this video.