Kids have got a lot going on these days- school work, sports, theater, choir, and trying to find time to hang out with their friends and family. It can get pretty overwhelming. Help your kids re-center themselves by taking time for mindful meditation. With strong breathing, guided practices, and learning about body awareness, your kids will be able to manage their emotions and take on the world!
1. Guided Meditation 
Introduce your tech-savvy kids to the digital world of meditation! These guided exercises start small to create strong foundations for all types of meditation. Your kids will be able to find a guided practice suited to specific emotions, situations, or conflicts they're dealing with.
Learn More: Headspace
2. Guided Meditation Scripts
Guided meditation scripts are a great, no-prep tool to keep students focused on their meditation exercises. The wide range of scripts appeals to students of all ages. Have them reflect on various experiences and practice their mindfulness techniques to stay present.
Learn More: Counselor Chelsey
3. Body Scan Meditation
Take a few minutes to check in with yourself! This short video is a wonderful way to take a break and reenergize during the day. Kids can learn about body sensations and how breathing can help reduce stress and tension in their bodies.
Learn More: Fablefy
4. Laughing Meditation
Laughter is the best medicine! Studies show that laughing helps break cycles of negative thinking, improves mental health, and boosts social skills like communication and cooperation. Lead your kids in laughing meditation to brighten dreary days or to work through feelings of sadness and frustration.
Learn More: Dawn Selander
5. Tapping Meditation
Reducing stress is vital to improving mental health. Tapping, otherwise known as the Emotional Freedom Technique, combines modern psychology with Chinese acupressure. The technique is easy to learn and studies have shown it regulates the nervous system, boosts the immune system, and lowers stress hormones!
Learn More: The Tapping Solution
6. Space Travel Meditation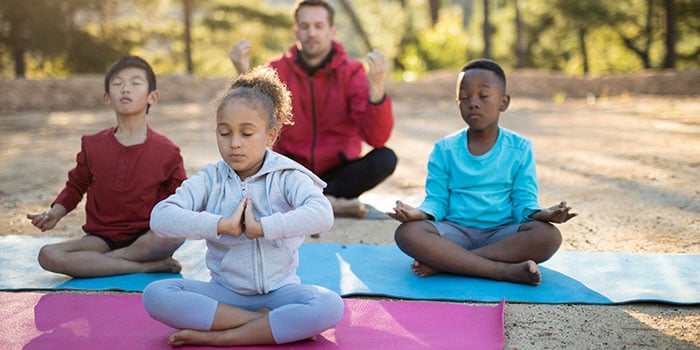 Take your meditation exercises out of this world! Ask your kids to imagine their bodies floating into space and visiting new planets as they mediate. When the practice is over, ask them to share how their journey went and what their planet looked like.
Learn More: Live & Dare
7. Mindful Listening
Have your little ones sit in a relaxed position with their eyes closed and listen for the bell. Focus on the sound, and open your eyes when it completely fades away. Afterward, talk about how easy or difficult it was to stay focused on the sound.
Learn More: Mindfulmazing
8. Walking Meditation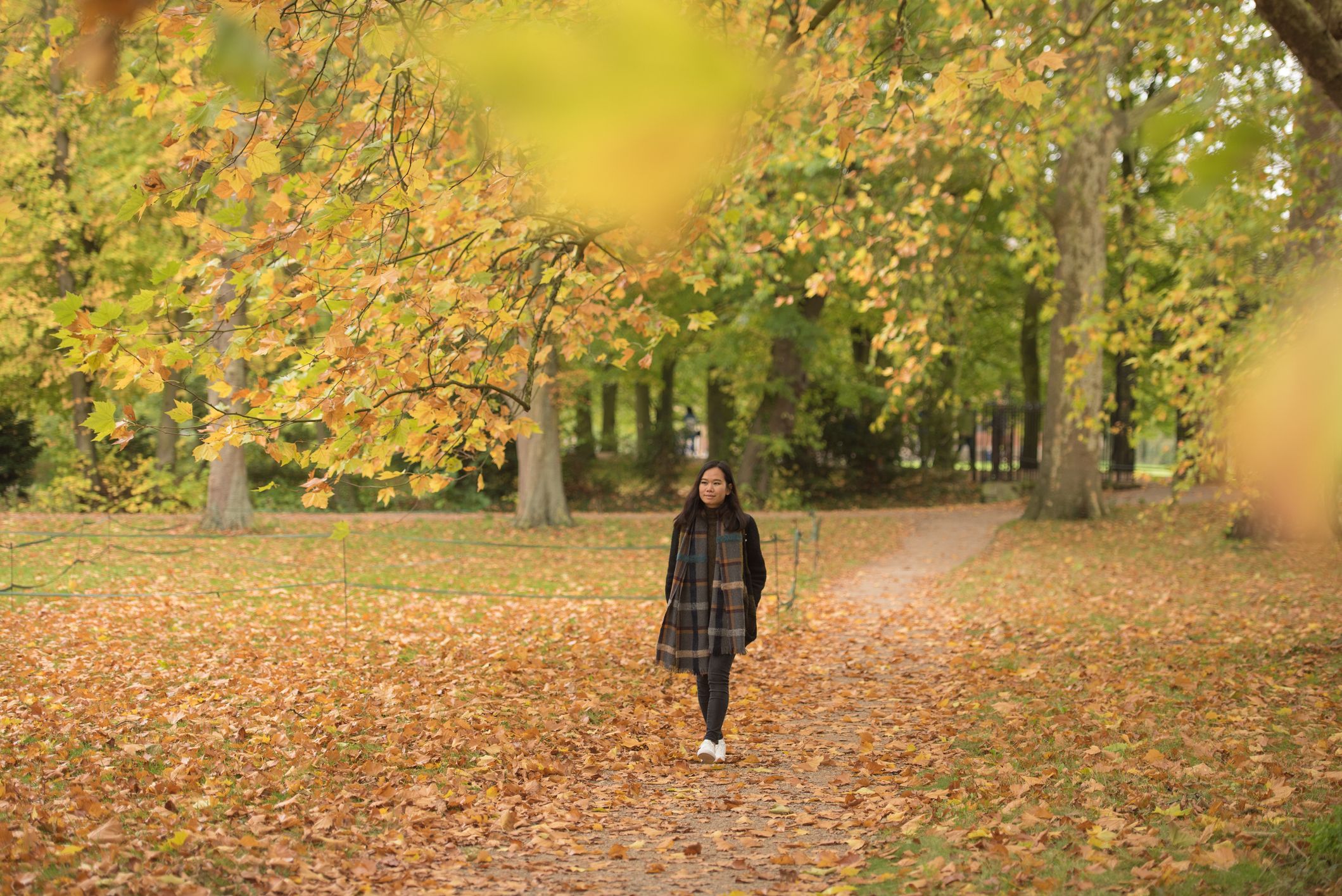 Teach your kids about body awareness with a simple exercise. While getting some fresh air, have your kids focus on the way their feet touch the ground and what it feels like. Try walking on different surfaces to add sensory learning to your meditation exercises. 
Learn More: Wildmind Meditation
9. Mindfulness Adventure Walk
Add some meditation to your next park visit! Ask your kids to count every animal or insect they see, stop to smell some flowers, or simply sit and listen to the sounds around them. These activities build observation skills for more advanced meditation techniques.
Learn More: Very Special Tales
10. Rainbow Walk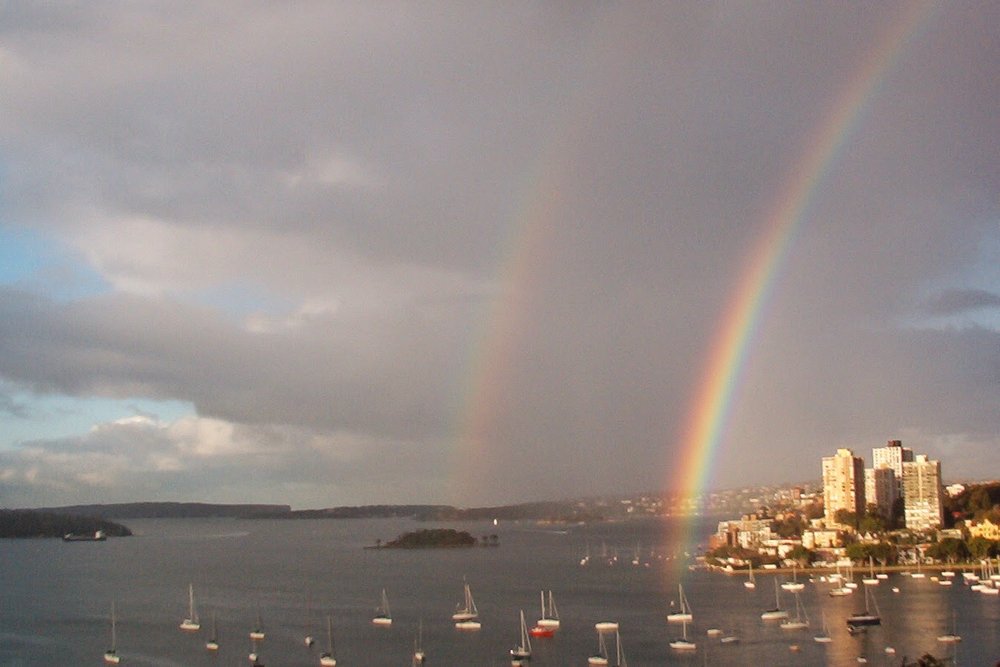 Focus on color during your meditation walks. As you walk, find an object for each color of the rainbow. Go in order and repeat until your walk is over. When you get back, sketch something in each color and talk about the different things everyone focused on.
Learn More: Mindful Teachers
11. Labyrinth Meditation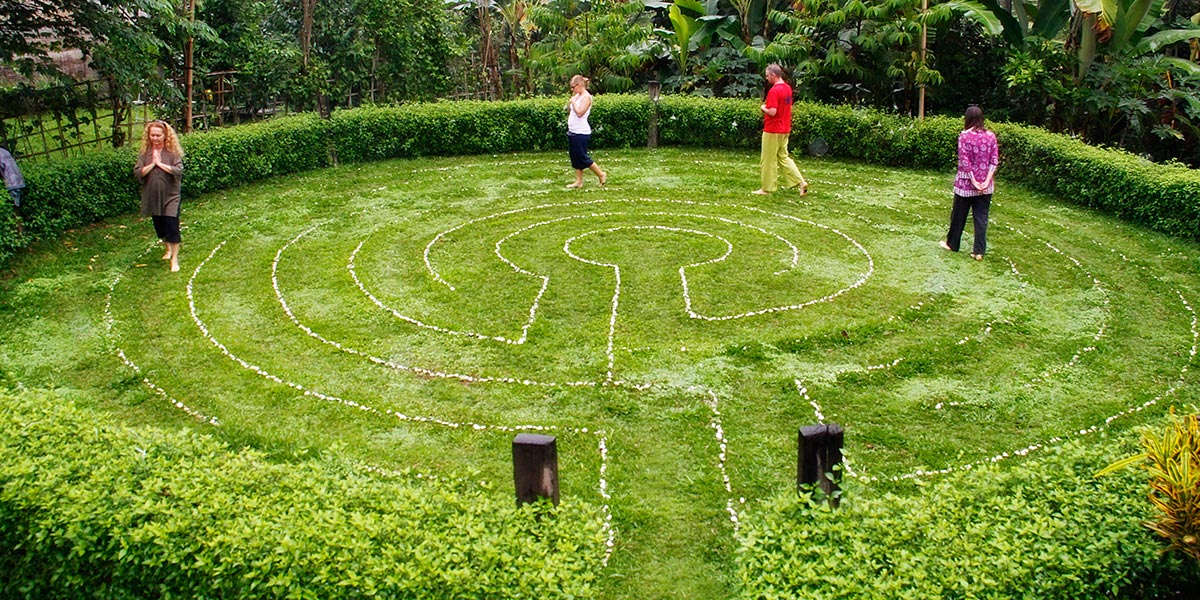 Don't confuse these beautiful walking paths for mazes! The single, winding path guides your kids toward the center; allowing them to reflect on the events of the day and their emotions. If you can't find one near you, create your own with chalk or sidewalk paint!
Learn More: Education's Voices
12. Finger Labyrinths
If you don't live near a labyrinth, you can get the same benefits through finger labyrinths! Print the templates and let your kids either color their way through or trace the path with their fingers. Be sure to find the pattern best suited for your meditation intentions.
Learn More: Relax 4 Life
13. Meditative Coloring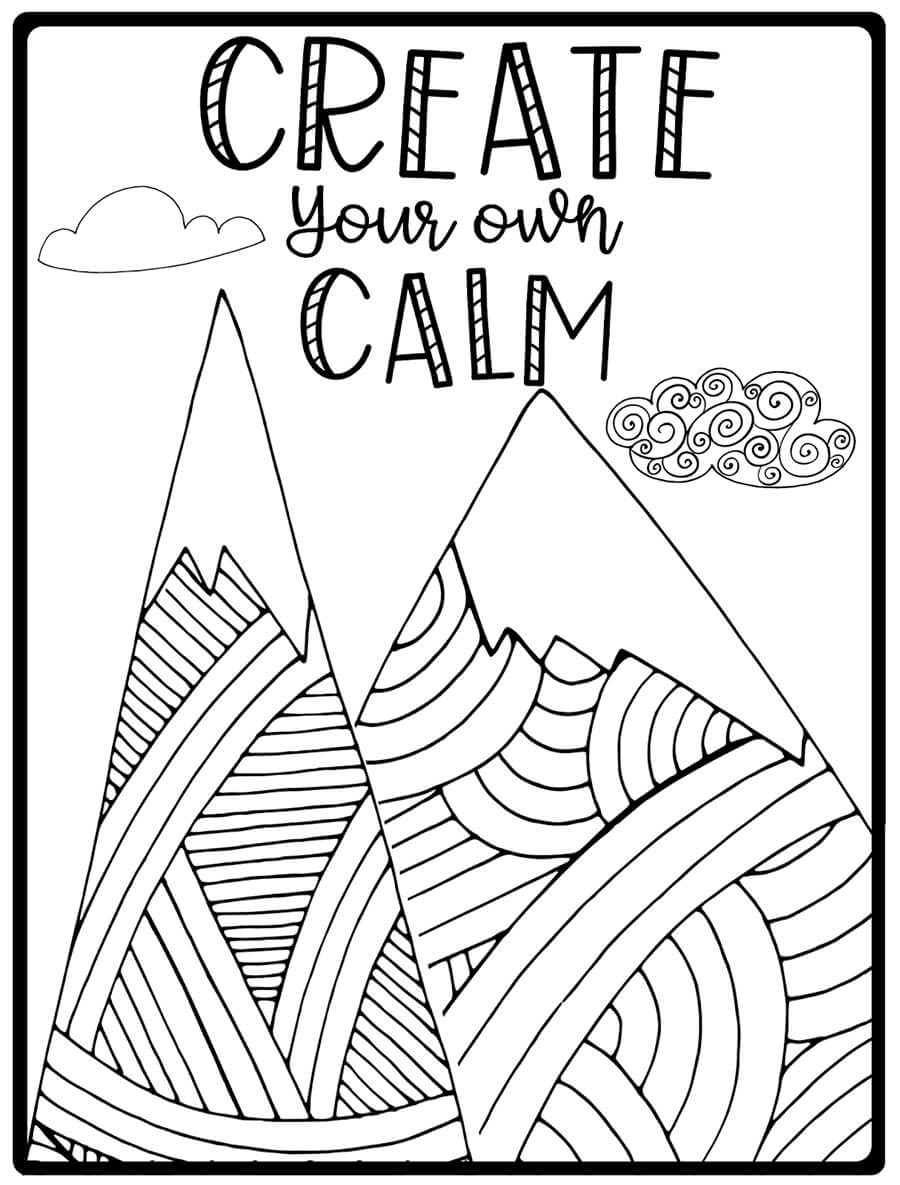 Meditative coloring is a great form of art therapy that is easily adaptable to all age groups. You can choose to print coloring sheets for your kids to color or allow them to freestyle. They'll have so much fun coloring that they won't even know they're practicing meditation!
Learn More: Coloring Only
14. Balloon Meditation Worksheet
During times of change and schedule disruption, this worksheet can help kids navigate their negative feelings. Encourage your kids to draw or write their worries and concerns in the balloon. Then, they can imagine them getting smaller and smaller as they float away. 
Learn More: Zena's Suitcase
15. Mediation Workbook
Ignite your kids' meditation journey with a beautifully designed workbook. Geared toward middle and high schoolers, each lesson is carefully crafted to build self-confidence while learning to communicate honestly and express feelings.
Learn More: Making Mindfulness Fun
16. Grounding Exercise
Combat stress and anxiety with grounding exercises! The 5-4-3-2-1 technique is super easy to learn and engages all 5 senses. Kids will learn to observe their surroundings and focus on the moment instead of their worries. 
Learn More: The Monday Campaigns
17. Be Still Like a Frog
Teach your little ones to anchor themselves in the here and now. Create a quiet "lily pad" for them to sit on. Then, ask them to sit still and breathe; just like a frog! Talk about the benefits of being still and how it saves energy for fun activities later.
Learn More: Teaching Kids to Thrive
18. Mindfulness Breathe Boards
Mindfulness breath boards are geared toward beginners. The boards can help your little ones visually understand what it means to control their breathing. Once they can control their breathing, you can begin to build deeper, more introspective meditation practices.
Learn More: Teachers Pay Teachers
19. Breathing Exercise Cards
Give your kids the resources to practice meditation on their own. These simple breathing exercise cards provide a wide range of styles and intentions for their practices. Go over them together to ensure your kids master the proper technique before trying it on their own.
Learn More: Childhood 101
20. Balloon Breathing 
No balloons are required for this form of meditation! Kids imagine that their belly is a balloon. As they breathe in and out, have them picture their balloons inflating and deflating. Learning proper breathing techniques will help kids discover ways to calm down by themselves.
Learn More: Proud to be Primary
21. Bumblebee Breathing
Ease your kids into meditation. Bumblebee breathing is a simple practice that's perfect for toddlers and preschoolers. Have them sit comfortably and place a finger in each ear before breathing in. Then, tell them to hum softly as they breathe out; buzzing calmly like a bee!
Learn More: Pinterest
22. Snake Breathing
This printable breathing worksheet is perfect for teaching proper breathing techniques. Stimulating breath practices keep kids focused on their meditation. You can easily substitute different animal noises all week long to keep the exercise interesting. 
Learn More: Etsy
23. Back Breathing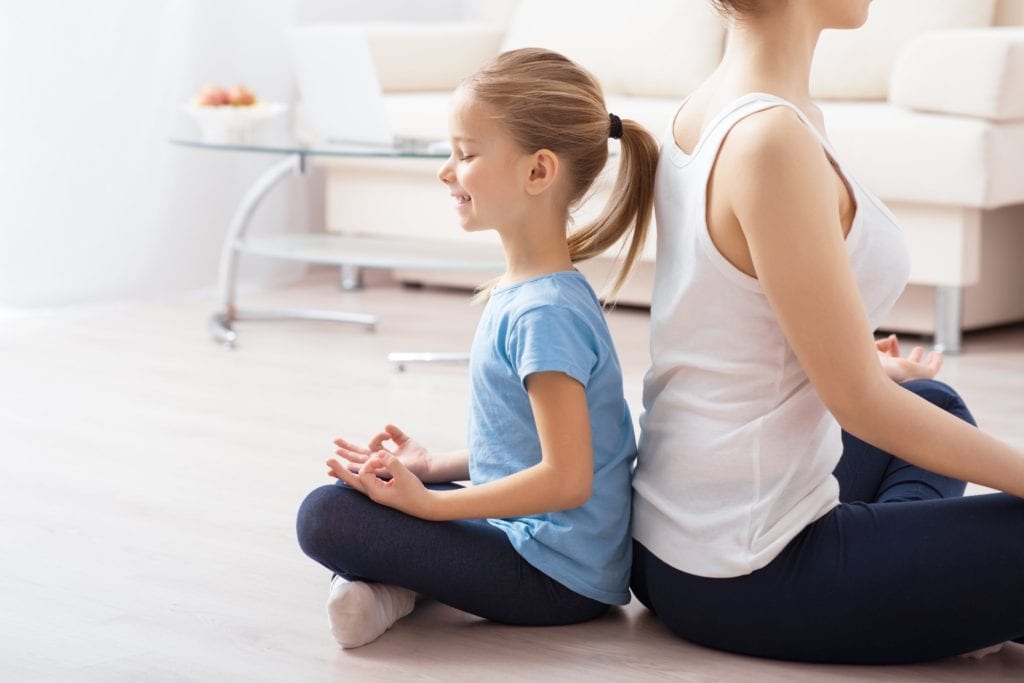 This partner activity is a fun way for kids to calm down and focus. They can sit back to back and try to match each other's breathing. When the partners think they've matched, have them point their thumbs up on their knees!
Learn More: Kumarah Yoga
24. Breathing Bracelets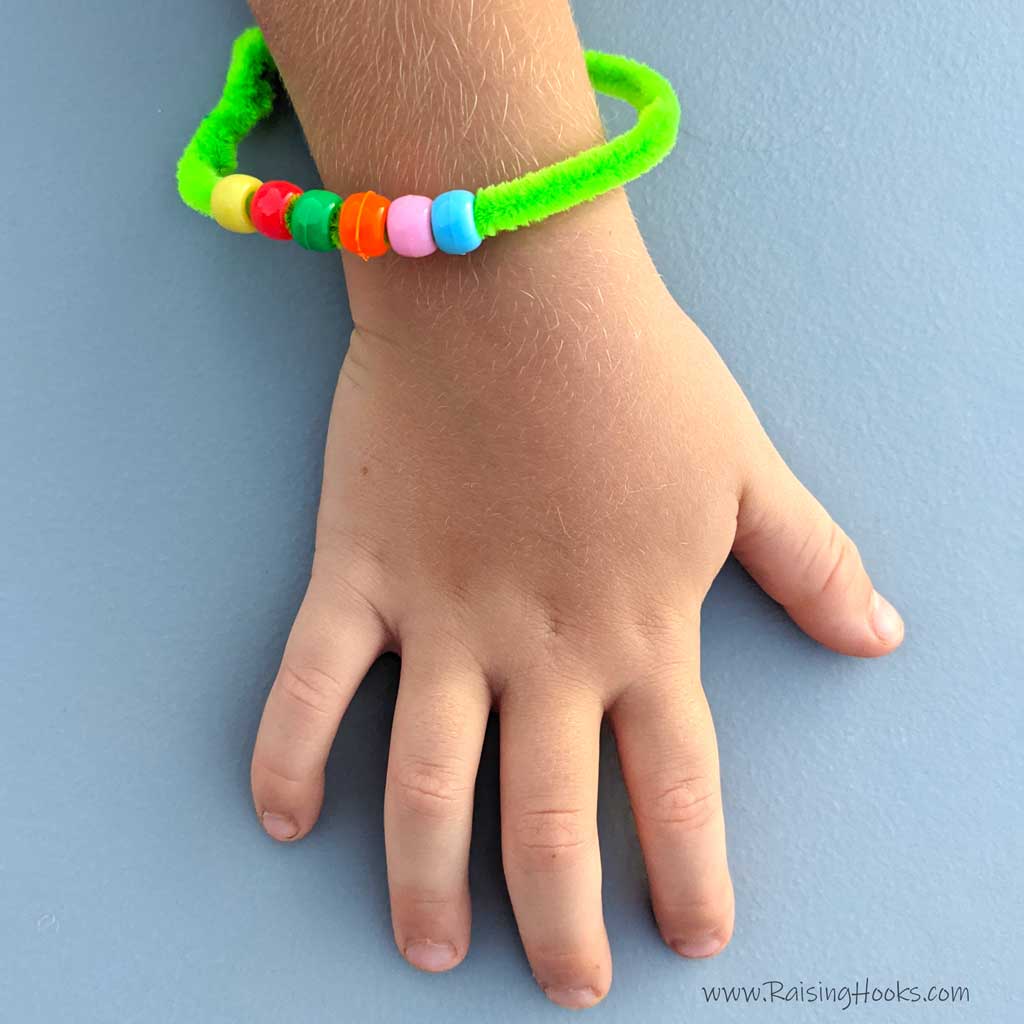 String 6 beads onto a pipe cleaner and twist them into a bracelet. When your kids have finished their cute bracelets, they can use them as a guide for breathing meditations. They can move the beads one by one around the bracelet- breathing in and out with each bead.
Learn More: Raising Hooks
25. Chakra Beads
If you're short on time, check out these gorgeous chakra meditation bracelets. They're an excellent meditation tool for anxious kids. They can roll the beads between their fingers and focus on the sensations while sitting in silent meditation.
Learn More: Amazon
26. Calming Stones
Incorporate some art therapy into your mindfulness exercises. All you need is some polymer clay! Let your kids mix and match their favorite colors to create meditation stones. Encourage them to be mindful of what the clay feels, smells, and looks like.
Learn More: Hands-On Teaching Ideas
27. Calm Down Sensory Bottles
With some soap, water, sequins, and glitter, your kids can practice mindfulness on the go. As kids flip their bottles over, have them take deep breaths in time with the moving glitter and sequins. An awesome centering tool for kids with anxiety disorders! 
Learn More: Mama Instincts
28. Zen Gardening
Take a break from a busy day of lessons in your very own zen garden. The simple practice of tracing lines in the sand is great for mental health. Use a shallow baking dish and a small bowl as a water feature. Decorate with rocks and greenery.
Learn More: Sunny Day Family
29. Mindful Gardening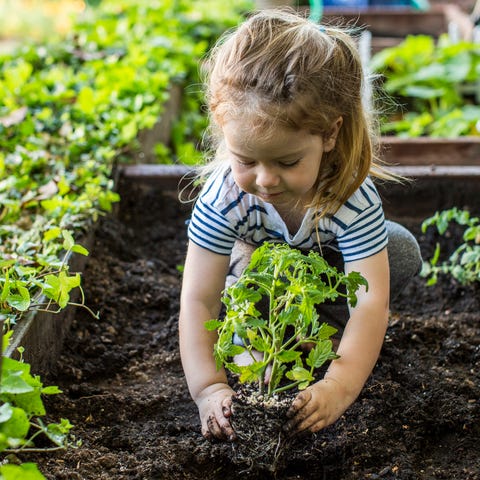 Relax and get your hands dirty with some gardening exercises. Whether it's outside in a garden or inside with potted plants, kids will love exercising their green thumbs. Be sure to stop and take time to smell the roses while working in the garden.
Learn More: Confident Counselors
30. Bubble Blowing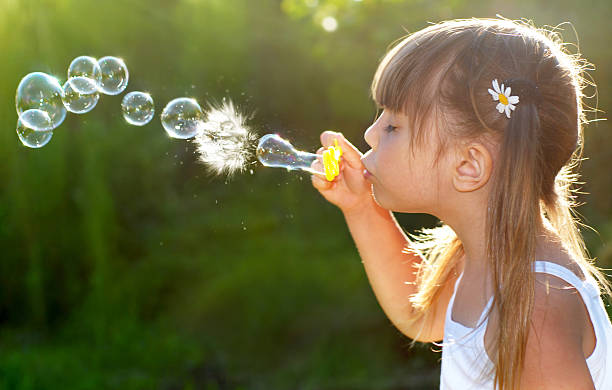 Turn a favorite activity into a mindfulness practice. Encourage your kids to take deep breaths and exhale slowly while blowing their bubbles. Then watch as they float away. The sensory experience is a fantastic break from more analytical styles of learning.
Learn More: Kids Activities Blog
31. Blow Painting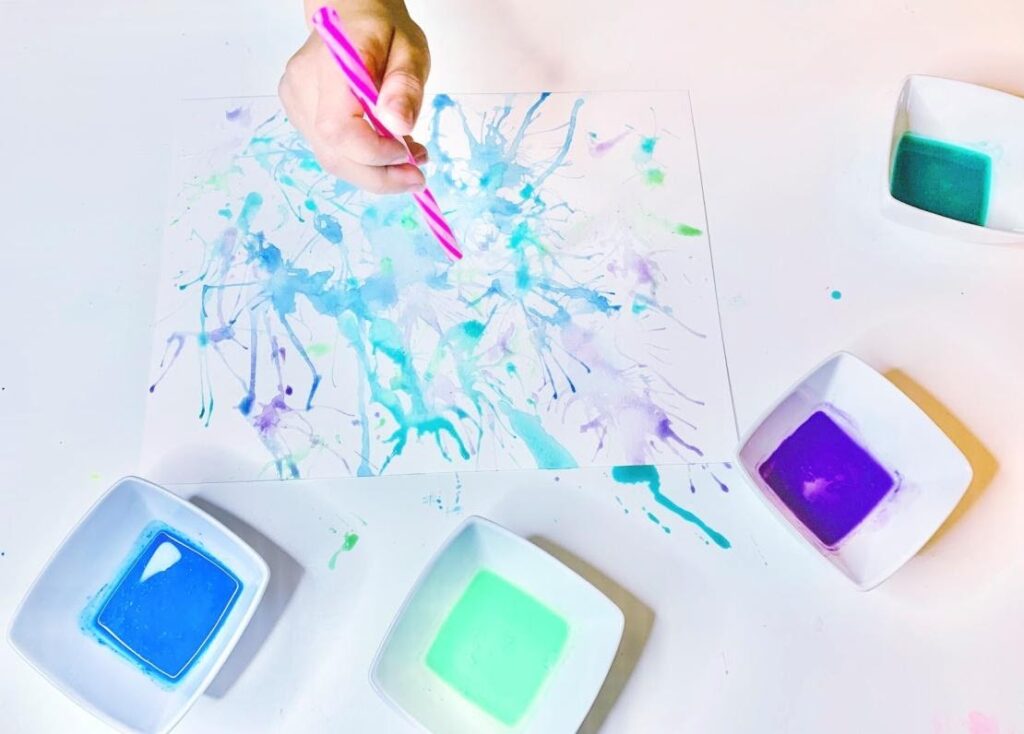 Grab some watercolors and straws for this colorful mindfulness practice. Blowing paint across paper is an easy way to get kids to focus on their breathing instead of their worries. Have them take deep, slow breaths as they blow the paint. Then, display their awesome artwork!  
Learn More: Lightly Sketched
32. Yoga Pose Cards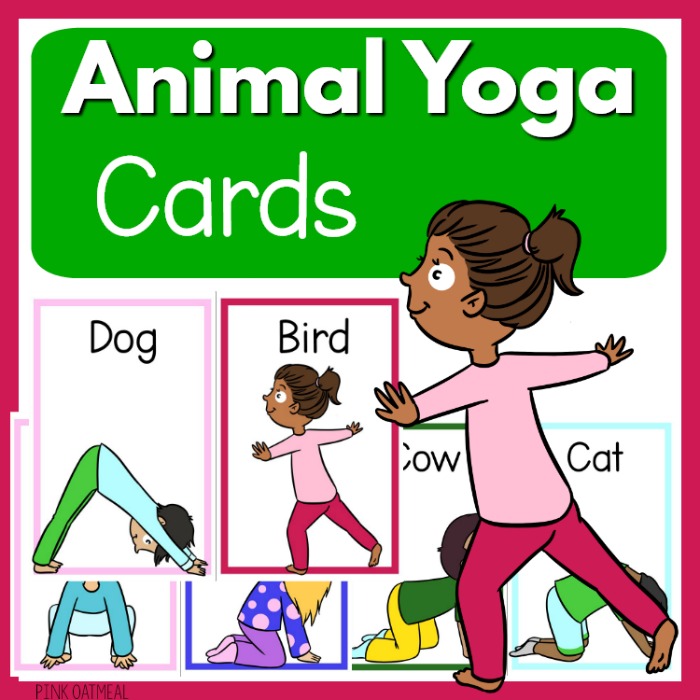 These yoga cards are perfect for trying out different poses and sequences. Do the poses more than once, and don't worry about perfection. Kids will have fun learning the wide range of poses before settling into their meditation practice. 
Learn More: Pink Oatmeal
33. Rainbow Yoga
Adriene's approach to yoga is awesome for beginners! Follow along as she guides your kids through different positions to let go of their stress. They'll put their deep breathing techniques to good use as they get ready to settle into their meditation practice.
Learn More: Yoga With Adriene
34. Listening Game
Use this activity to transition from loud activities to meditation time. Grab a bell, chime, or sound bowl. Then, have your kids breathe in and out with the sound. For older students, add a yoga position for them to hold for the duration of the chime.
35. Peaceful Piggy Meditation
Add meditation to story hour. This beautifully illustrated book introduces kids to different types of meditation, finding the perfect spot, and how to make meditation a daily practice. 
Learn More: Amazon