Recent research published in the Canadian Journal of Cardiology found that practicing yoga, in addition to aerobic exercise, improved markers of heart health, including blood pressure, resting heart rate, and cholesterol levels.
The study demonstrated that yoga was more effective at boosting cardiovascular health compared to stretching.
Experts suggest the deep breathing and mindfulness of yoga contributes to the added benefits.
---
When it comes to heart health, cycling is already a preventive strategy and research indicates that's true even if you're at higher risk for cardiovascular issues. But a new study in the Canadian Journal of Cardiology suggests you can get an even bigger boost by adding yoga to your training regimen.
Researchers recruited 60 individuals with hypertension and split them into two groups for a three-month period. All participants received 30 minutes of aerobic exercise training five times per week, with half doing 15 minutes of yoga and the other half performing 15 minutes of stretching.
At the study's conclusion, those in the yoga group showed significantly greater improvement in blood pressure, resting heart rate, glucose control, and cholesterol levels than those doing only stretches.
Although yoga sequences are similar to some stretching routines, these results indicate that yoga is unique in providing more benefits for cardiovascular measures, according to lead author Paul Poirier, M.D., Ph.D., at the Quebec Heart and Lung Institute, and professor of pharmacy at Laval University in Quebec.
"These findings suggest that yoga may hold promise as an add-on lifestyle intervention that can be incorporated into cardiovascular disease prevention strategies," he told Bicycling. "This was a pilot study, but it adds to other research that shows yoga can be a healthier addition to aerobic exercise compared to simple muscle stretching."
If yoga and stretching look similar and include the same type of moves, why the difference between them? One key reason, Poirier suggested, is that yoga is superior when it comes to affecting the autonomic nervous system. Joining deep breathing and movement (as you do in yoga) tends to reduce activity in the sympathetic nervous system, or the "fight or flight" response system, he said.
Basically, it turns down the stress response, and that provides a ripple effect throughout the cardiovascular system. Poirier added that yoga is better at decreasing cortisol, for example, which is the hormone most linked to high blood pressure, sleep disruption, and ongoing stress.
Although participants in the recent study all had hypertension, previous research has highlighted the benefits of yoga for everyone, not just those with high blood pressure.
Most notably, yoga has been shown in previous studies to help reduce inflammatory markers in the body, which is another boon to cardiovascular health. Commentary in the journal Nutrients points this out, suggesting that inflammation, not cholesterol, is likely the cause of chronic disease, and of cardiovascular disease in particular.
If you're not a fan of yoga, you may be able to achieve some of these benefits by focusing on the type of components yoga includes, added Poirier. That means deep breathing, stress reduction, and mindfulness, while still getting some type of movement. If you do like the practice, however, consider incorporating it into your training mix more often.
"The efficacy of yoga is helpful, particularly if you're managing cardiometabolic issues," he said. "Just a few months can bring significant improvements in blood pressure and heart rate."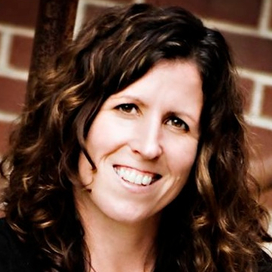 Elizabeth Millard is a freelance writer focusing on health, wellness, fitness, and food. 
This content is imported from OpenWeb. You may be able to find the same content in another format, or you may be able to find more information, at their web site.