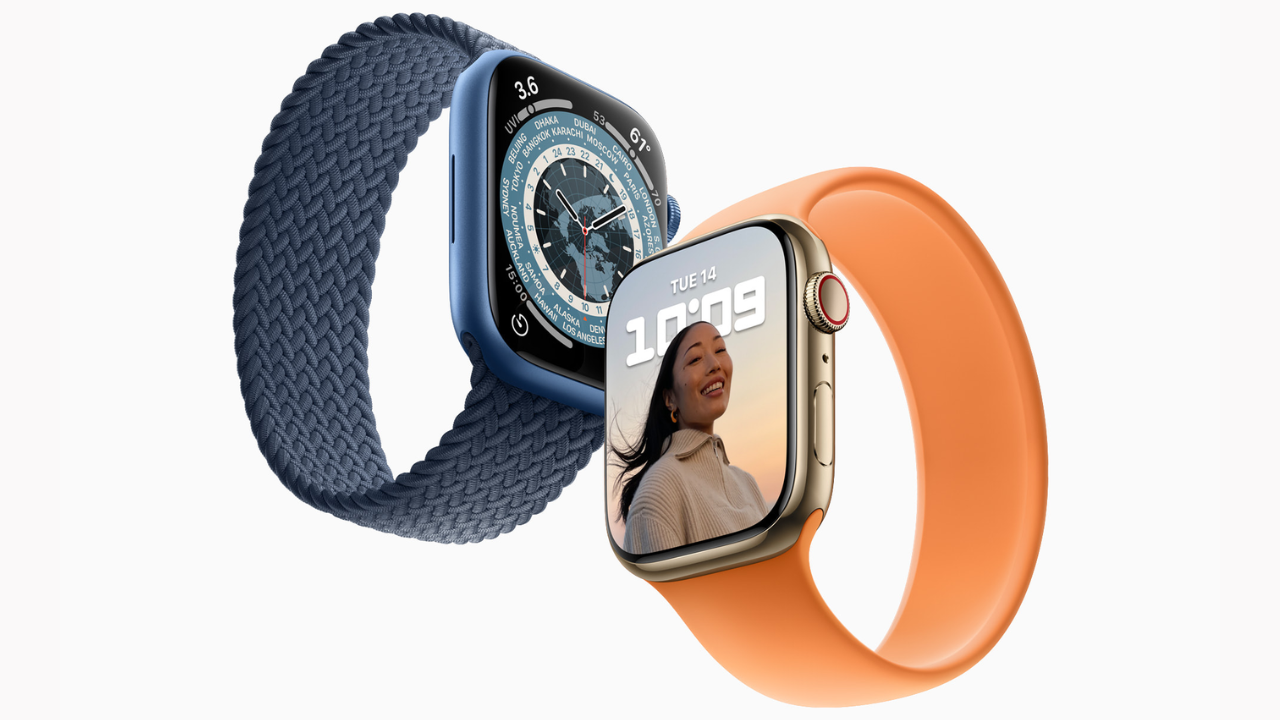 World Health Day is a great opportunity to focus on your fitness goals and track your progress using a wearable device. Here are the top 6 fitness trackers, smart bands, and smartwatches to help you stay healthy and active:
Fitbit Charge 5 - Fitness Tracker
The Fitbit Charge 5 is a great fitness tracker for those who want to track their daily activity and improve their overall health. It features a heart rate monitor, sleep tracking,
GPS
, and an impressive battery life of up to 7 days. Additionally, it has a built-in stress tracker and can track your breathing rate to help you relax and de-stress.
Apple Watch Series 7 - Smartwatch
The Apple Watch Series 7 is the latest and greatest smartwatch from Apple. It features a larger, more durable screen, faster charging, and new fitness tracking features, such as a cycling workout option and a
Tai Chi
workout type. It also has all the features you'd expect from an Apple Watch, such as mobile payments, voice assistants, and mobile apps.
Samsung Galaxy Watch4 Classic - Smartwatch
The Samsung Galaxy Watch4 Classic is a high-end smartwatch perfect for fitness enthusiasts. It has an advanced health sensor that can measure your body composition, including your body fat percentage and muscle mass. It also features GPS, a heart rate monitor, and sleep tracking, and it can track over 90 different workouts.
PLAYFIT SLIM- Smartwatch
The smartwatch PLAFIT SLIM is "Made in India." 1.28′′ (240 x 240 pixels) IPS LCD screen, IP67 water and dust resistance, different sports modes, heart rate and fitness tracker, sleep and SPO2 monitor, Bluetooth notification, and more are some of its features. This slimline smartwatch has a trendy band in the colours of Black and Blue, as the name would imply. It includes a 180mAh battery with a 7-day life and a 15-day standby time guarantee.
Garmin Venu 2 - Smartwatch
The Garmin Venu 2 is a great smartwatch for outdoor enthusiasts. It features GPS, a heart rate monitor, and a long battery life of up to 11 days. It also has a built-in barometer and compass, as well as a range of fitness tracking features, such as HIIT workouts and Pilates.
Xiaomi Mi Smart Band 6 - Smartband
The Xiaomi Mi Smart Band 6 is a budget-friendly smart band that still packs a punch when it comes to fitness tracking. It features a heart rate monitor, sleep tracking, and a range of workout tracking options, including swimming and elliptical workouts. It also has a 14-day battery life and is water resistant up to 50 meters.
In conclusion, whether you're a fitness enthusiast or just starting out on your fitness journey, there's a wearable device out there for you. On this World Health Day, take some time to focus on your health and consider investing in a fitness tracker, smart band, or smartwatch to help you achieve your goals. With these top 6 options, you're sure to find a device that fits your needs and budget.