Sleep is essential for life. It is a period where the body repairs, replenishes, and rejuvenates itself, ensuring overall well-being. Unfortunately, the elderly population faces several unique challenges when it comes to sleep, and sometimes these challenges can lead to unexpected, and even fatal, outcomes. In this article which is in accordance to healthline, we will explore the reasons why older adults may die while sleeping, shedding light on the truth behind this mysterious phenomenon.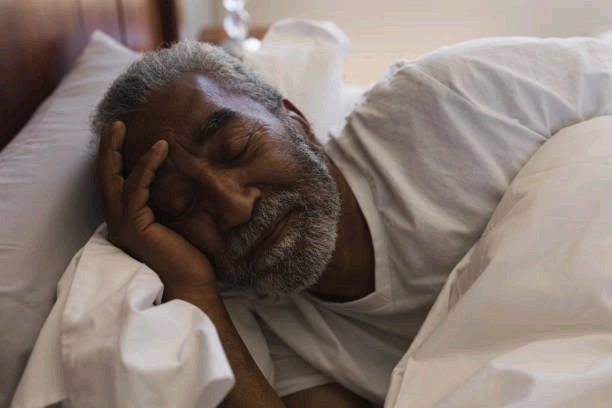 1. Cardiovascular Disorders
Cardiovascular disorders are among the leading causes of death worldwide, and older adults are particularly vulnerable. As individuals age, their risk of developing various cardiovascular conditions, such as heart disease, high blood pressure, and arrhythmias, increases. During sleep, the body naturally undergoes changes in heart rate, blood pressure, and blood vessel function, which can pose significant challenges for those with existing cardiovascular disorders. This increased vulnerability can lead to sudden cardiac arrest or a heart attack, resulting in death while sleeping.
Obstructive Sleep Apnea (OSA) affects individuals of all ages, but older adults are especially prone to this condition. OSA occurs when the airway becomes partially or completely blocked during sleep, causing interruptions in breathing. This condition not only disrupts sleep but also puts strain on the heart and other organs. Over time, untreated OSA can contribute to the development of cardiovascular diseases and, in severe cases, may result in sudden death during sleep.
3. Sleep-Related Movement Disorders
A variety of sleep-related movement disorders can also put older adults at risk while sleeping. One such disorder is Restless Legs Syndrome (RLS), where individuals experience an uncontrollable urge to move their legs, often accompanied by uncomfortable sensations. RLS can significantly disrupt sleep and decrease overall sleep quality, leading to exhaustion and diminished quality of life. Another movement disorder is Periodic Limb Movement Disorder (PLMD), characterized by repetitive limb movements during sleep. These movements can be so severe that they cause arousal from sleep, depriving older adults of crucial rest. While not directly causing death, these disorders can contribute to the overall decline in health and well-being, increasing the susceptibility of older adults to potentially fatal outcomes.
4. Sleep-Related Breathing Disorders
Sleep-related breathing disorders, particularly central sleep apnea and Cheyne-Stokes respiration, may also contribute to unexpected deaths during sleep in older adults. Central sleep apnea occurs when the brain fails to send proper signals to the muscles controlling breathing, resulting in pauses in breathing during sleep. Cheyne-Stokes respiration is characterized by a cyclic pattern of deep, rapid breathing followed by shallower or paused breathing. Both disorders can have severe consequences on the cardiovascular system, as they disrupt the normal oxygen and carbon dioxide exchange in the body. In older adults with compromised health, these disorders can be especially dangerous, potentially leading to fatal outcomes during sleep.
5. Medications and Polypharmacy
It is well-known that older adults often have multiple chronic conditions and may rely on several medications to manage their health. Unfortunately, the use of multiple medications, known as polypharmacy, increases the risk of adverse effects, including those that could contribute to death during sleep. Medications such as sedatives, tranquilizers, and certain pain medications can depress the central nervous system, leading to respiratory depression and potentially fatal consequences. Additionally, medications used to treat cardiovascular disorders often affect heart rate and blood pressure, further increasing the risk of cardiac events during sleep.
6. Sudden Unexpected Death in Epilepsy (SUDEP)
Epilepsy, characterized by recurrent seizures, can affect individuals of all ages, but the risk often increases with age. Sudden Unexpected Death in Epilepsy (SUDEP) is a tragic and often unexplained occurrence where individuals with epilepsy die suddenly and unexpectedly, usually during sleep. The exact cause of SUDEP is unknown, although studies suggest that seizure-related respiratory dysfunction and cardiac arrhythmias may play a role. Older adults with epilepsy are at a higher risk due to age-related changes in health and increased susceptibility to seizures. Future research is essential to uncover the underlying mechanisms of SUDEP and develop preventative strategies.
Content created and supplied by: jacobE (via Opera
News )
Opera News is a free to use platform and the views and opinions expressed herein are solely those of the author and do not represent, reflect or express the views of Opera News. Any/all written content and images displayed are provided by the blogger/author, appear herein as submitted by the blogger/author and are unedited by Opera News. Opera News does not consent to nor does it condone the posting of any content that violates the rights (including the copyrights) of any third party, nor content that may malign, inter alia, any religion, ethnic group, organization, gender, company, or individual. Opera News furthermore does not condone the use of our platform for the purposes encouraging/endorsing hate speech, violation of human rights and/or utterances of a defamatory nature. If the content contained herein violates any of your rights, including those of copyright, and/or violates any the above mentioned factors, you are requested to immediately notify us using via the following email address operanews-external(at)opera.com and/or report the article using the available reporting functionality built into our Platform
See More