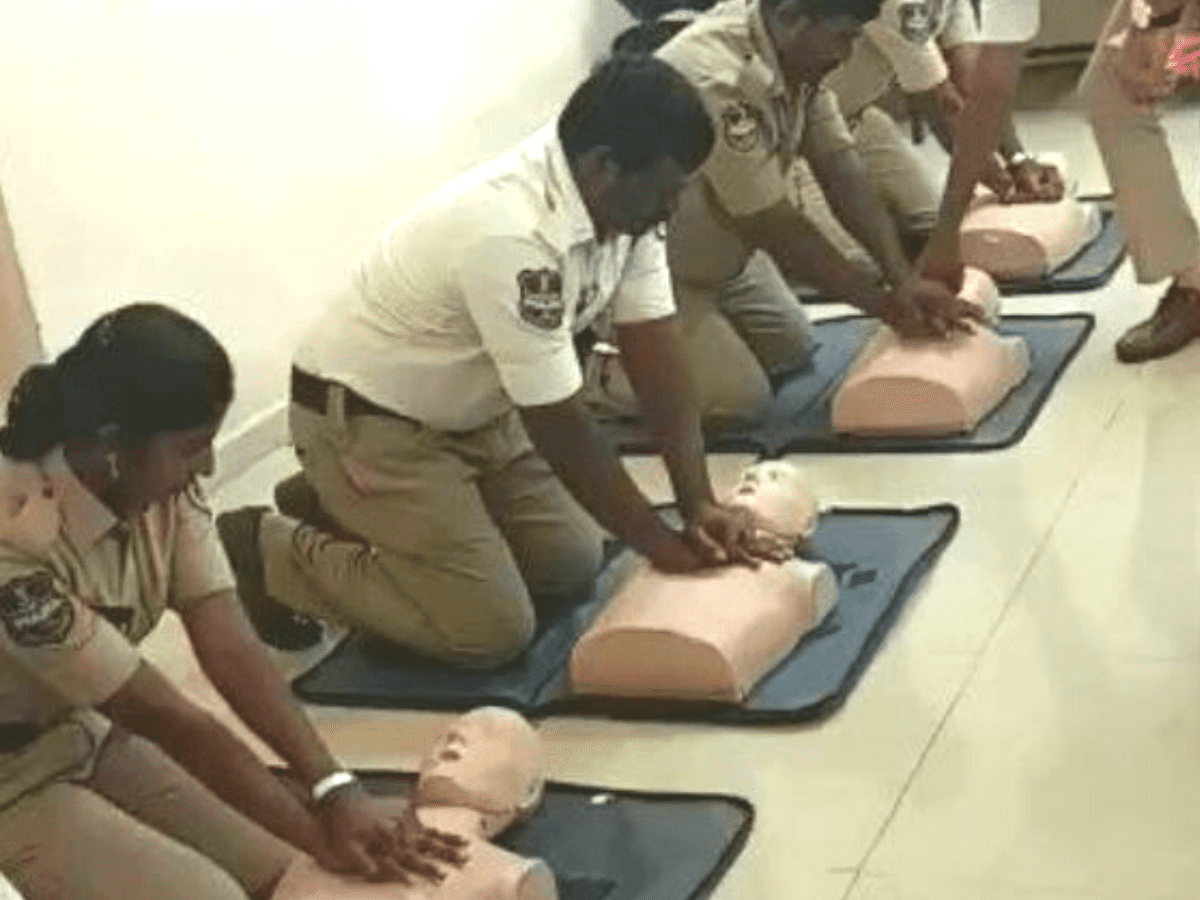 Hyderabad: Citing frequent cases of cardiac arrest in the city, health officials in Hyderabad conducted Cardio Pulmonary Resuscitation (CPR) training for the city police and traffic police constables in Goshamahal on Tuesday.
The video shows cops being made to perform CPR on dummies which will aid them in using this technique during emergencies to save a person's life.
The training came just four days after a traffic cop saved a man's life when the latter collapsed on the road due to a heart attack at Aramghar Chowrastha.
CPR is a lifesaving technique that's useful in many emergencies, such as a heart attack or near drowning, in which someone's breathing or heartbeat has stopped.
Subscribe us on