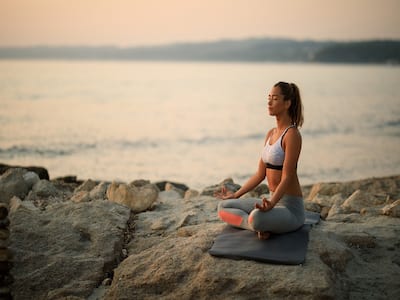 The practice of strength training our breathing muscles have been proven to be more effective than any other therapy or medications.
Hypertension or high blood pressure is a common physical condition which affects our arteries. When our blood pressure is high, the blood flow is also very high. This constant rush of blood pushes against the artery walls. Our heart also has to work harder to pump blood into our body. But here is good news for you; there are some lifestyle changes which can really help the symptoms of hypertension. Many studies have noted that breathing exercises really help regulate hypertension. One of the studies conducted and published by the Journal of the American Heart Association noted that if a person practices breathing exercises for 5 minutes every day, there could be a significant improvement in hypertension symptoms.
There are other lifestyle activities that have also worked for patients such as taking medications recommended by doctors and walking for 30 minutes every day. But, the practice of strength training our breathing muscles have been proven to be more effective than any other therapy or medications.
4 Breathing Exercises That Can Help Patients With High Blood Pressure
Breath control therapy relaxes your involuntary nervous system, helping regulate your heart and other bodily functions. This guide includes several breathing techniques to help lower your blood pressure and improve your health.
Sama Vritti
Sama Vritti is the technique in which we are supposed to practice consistence breathing. How does this exercise help with hypertension? This exercise can help balance our body, help clear our mind, has a calming effect, reduces stress, slows down our heart beat, helps with sleep related problems like insomnia, sleep apnea and lastly stabilizes our blood pressure. This exercise can be practiced anywhere.
30-Second Breathing Exercise
According to a study conducted by the Japanese Society of Hypertension, a 30 second deep breathing exercise can also reduce and regulated blood pressure. It aims to reduce stress, promote relaxation and this helps reduce high BP.
Diaphragmatic Breathing
Diaphragmatic breathing can also help regulate and reduce high blood pressure. the exercise is focused on making our diaphragm stronger. The diaphragm is the muscle that supports respiration and it located below our lungs. Diaphragmatic breathing helps our body take in more oxygen which nourished our body, improves blood pressure and stabilizes blood flow.
Pranayama
Pranayama is an Ayurveda recommended breathing technique that is practiced through the abdomen. it also aims to alleviate stress, induce relaxation and remove all the elements that can trigger hypertension. this is also a type of diaphragmatic breathing which assists in regulating our BP.
Total Wellness is now just a click away.
Follow us on