Apple Watch has integrated seamlessly into modern life. You can do a lot with it at all times, like taking an ECG, checking your elevation, tracking your sleep, messaging your children, looking for your keys, and getting assistance in an emergency. Because of this, Apple Watch is trusted by millions of people worldwide to keep them connected, active, healthy, and safe.
Apple Workout Application
One such function that is used frequently by Apple Watch users worldwide is the native Workout App. New running forms measures like vertical oscillation, stride length, and ground contact time are now available in the Workout app. With Workout Views, there are new methods to depict them, such as Activity rings, Elevation and Running Power, and Splits. Performance is also enhanced by effective training experiences including Heart Rate Zones, Race Route, Pacer, and a new Custom Workout. For triathletes, a new multisport training allows them to alternate between swimming, biking, and running.
Mindfulness App
Your Apple Watch's Mindfulness app invites you to allot a few minutes each day to concentrate, centre, and connect while you breathe. Users can modify the frequency of their mindfulness reminders, mute them for the day, alter their respiration rate, and adjust the haptic settings. One can also check their heart rate in the summary screen after finishing a session of reflecting or breathing on the Apple Watch.
Activity
Some of the Apple Watch's more entertaining features include activity and workout monitoring. You stay motivated throughout the day by closing your Move, Exercise, and Stand rings. Your daily movement is displayed by Apple Watch as three discrete metrics: Move, Exercise, and Stand. The Activity rings, which track your progress throughout the day, are made up of them all. The objective is to close your rings every day, and Apple Watch is made to inspire you along the road.
It evaluates your development over the previous 90 and 365 days using a range of well-known indicators, including active calories, standing time, exercise, and more.
Yoga
Users can choose Yoga as an activity within the "Workout App" when carrying out their workout. These choices can be chosen to track any style of yoga practice, from power vinyasa flow to restorative. There are numerous additional third-party apps that are watchOS and iOS compatible and can be used to track yoga workouts.
"Yoga for me is about attaining a balance between the mental and the physical aspects of health. My Apple Watch has become integral to my daily self-care routine because it caters to this need," said Tanvi Mehra, Founder, of Tangerine Art Studio.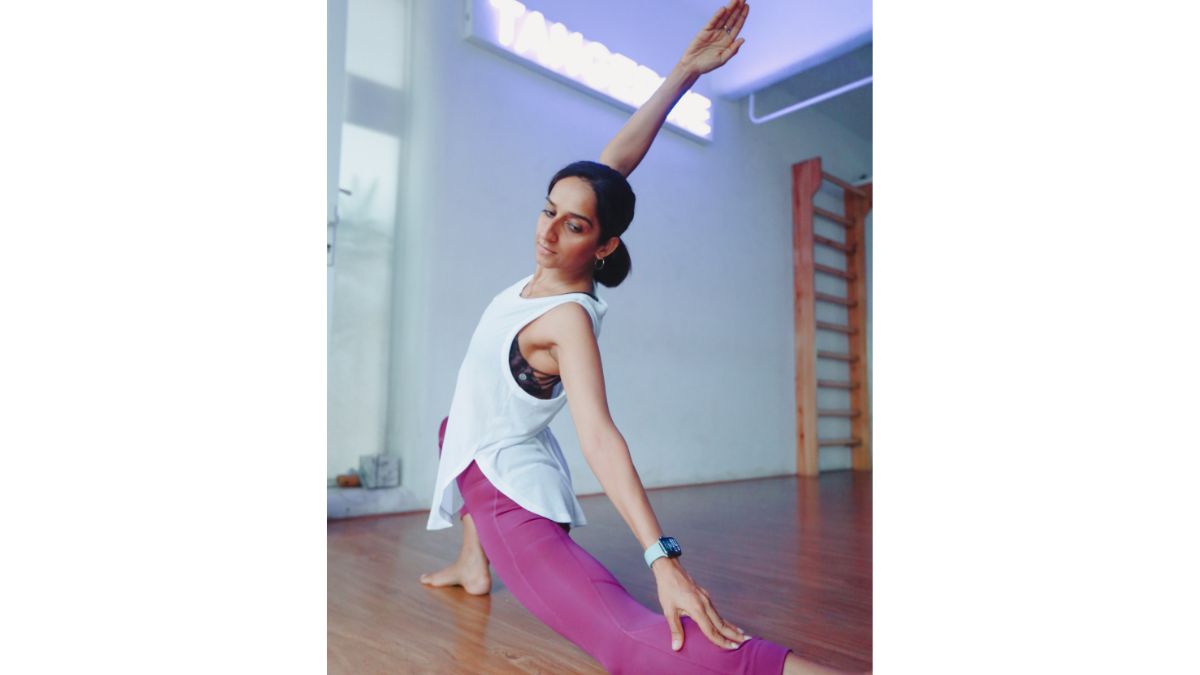 "Apple Watch has some important Yoga centric features that allow me to stay present and bring my attention back to me. Some key features in the Mindfulness App are Reflect and Breathing. A single affirmation or reflection that pops up on the screen can really help regulate the breath, centre the mind and help shift perspectives that don't serve me," she added.