Camfil Launches Groundbreaking Airgonomics 101 Training Program for Healthier Indoor Work Environments.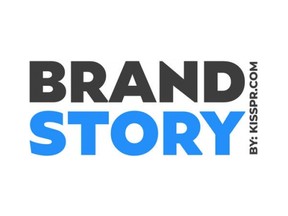 Article content
Riverdale, New Jersey–(Newsfile Corp. – June 8, 2023) –  Camfil, the global leader in air filtration and clean air solutions, today announces the world's first training platform focused on Indoor Air Quality (IAQ) – the Airgonomics 101 training program. This innovative initiative, part of the Chief Airgonomics Officer (CAO) venture, aims to equip professionals with critical knowledge to ensure healthier and safer workplace environments by employing Airgonomics best practices.
Article content
Airgonomics 101 Training academy.chiefairgonomicsofficer.com/learn/register
To view an enhanced version of this graphic, please visit:
images.newsfilecorp.com/files/8033/169269_14a0e218e456e88b_001full.jpg
Sign up here for the learning program: Airgonomics 101 Training Course.
The training program, developed with over six decades of Camfil's expertise, covers essential aspects of the Chief Airgonomics Officer role within an organization. Topics include the significance of appointing a Chief Airgonomics Officer, facts and figures on IAQ, the role of air filtration technologies, strategies for monitoring IAQ, steps for improving IAQ, and effective communication and education strategies for employees. The course, delivered in a video format, is approximately 40 minutes long and includes a brief quiz at the end of each module.
Article content
"Clean air is a human right, and with the Airgonomics 101 Training program, we empower professionals to create healthier IAQ environments," said Alain Bérard, the first Chief Airgonomics Officer at Camfil. "Our goal is to share the best Airgonomics practices for workplaces globally, stemming from Camfil's extensive knowledge in the field".
Research has consistently shown that ventilation is a crucial factor in health. With individuals spending up to 90% of their time indoors, clean air and the practice of Airgonomics can significantly benefit human health, businesses, and the economy. Improved air quality can reduce symptoms of sick building syndrome, cut absenteeism by reducing infectious disease transmission, and consequently, lead to higher productivity and healthier employees.
Article content
The Confederation of British Industry (CBI) found that work absences due to poor air cost Britain approximately 600m BP annually, with 3m working days lost every year. Enhanced indoor air quality can result in an additional 900m BP in wages from increased work time. Moreover, a recent study highlighted that improved air ventilation and better IAQ can significantly enhance human cognitive functions. This includes a 131% improvement in crisis response, 288% improvement in strategic thinking, and 299% improvement in information usage.
Camfil urges businesses to recognize the importance of IAQ and participate in the world's first training program on Airgonomics. This training offers a unique opportunity to optimize air quality for enhancing employees' health and productivity.
Article content
About Camfil:
For more than half a century, Camfil has been assisting people to breathe cleaner air. As a leading manufacturer of premium clean air solutions, Camfil provides commercial and industrial systems for air filtration and air pollution control. These solutions improve worker and equipment productivity, minimize energy use, and benefit human health and the environment. The Camfil Group is headquartered in Stockholm, Sweden, with 30 manufacturing sites, six R&D centers, local sales offices in 35 countries, and over 5,600 employees worldwide.
For more information, visit www.camfil.us or sign up for the learning program at the Airgonomics 101 Training Course.
Sign up here for the learning program: Airgonomics 101 Training Course.
Lynne Laake
PRESS CONTACT
Director of Marketing, North America
Camfil Air Filters and Filtration Solutions
[email protected]
+1 (513) 324-8346
To view the source version of this press release, please visit www.newsfilecorp.com/release/169269