The 2022 Apple Watch app of the Year, Gentler Streak, has added yet another essential feature to expand its goal of working out with compassion by adding a Menstrual Cycle feature for activity guidance.
This update comes on the International Day of Action for Women's Health. With that, Gentler Streak now accounts for women's periods as another metric for optimal exercises during those days.
That said, women in the reproductive phase can find the Menstrual Cycle metric on their Wellbeing tab. They will be taken through a short onboarding, and once done, the app serves the following data:
Valuable information on the exact phase of the cycle and its potential impact on daily well-being;
Activity guidance adjusted to their readiness;
Flow Workouts: activities appropriate for the first days of the period on the Go Gentler suggestions;
Self-care Yorhart on Streak
Insights on each phase of the menstrual cycle.
It's important to note that data can be more accurate if the user wears an Apple Watch Series 8, which has wrist temperature measurements. That said, it's still possible to take advantage of this feature as it uses the information available from your Health app.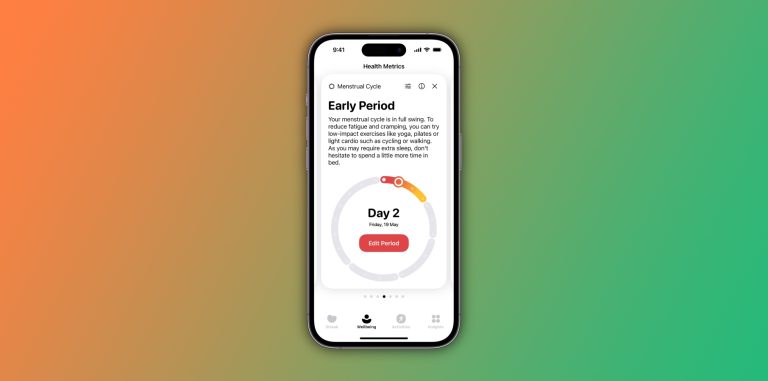 "Gentler Streak remains a health and fitness app. While we include vital parts of the menstrual cycle in our guidance, we let the specialized apps handle the rest. As each body is different and carries the baby their own way, we do not cover guidance designed for pregnancy. Medical professionals are the ones to support and guide woman's way through this transformative period," shares Katarina Lotric, Gentler Stories CEO.
In addition, Gentler Streak has added tips and tricks to help users take the most out of the app with version 3.1. These tips are available in the Profile section and highlight some of the app's less and more hidden features.
In prior updates, Gentler Steak added a Wellbeing tab, which offers better insight on how you're feeling today based on how did you sleep, how were your heart rate, breathing per minute, and more to give share which exercise is the most optimal for that day or if you should rest instead.
Gentler Streak's Monthly subscription is $7.99, Premium Yearly is $49.99 with Family Sharing included, and $139.99 lifetime with Family Sharing included.