Unrelenting Canadian wildfires are now affecting the United States, with states more than 1,000 miles away from the wildfires experiencing poor air quality on Wednesday.
Fires have burned for weeks in Alberta, Canada, after an early start to the wildfire season. According to statistics from the Alberta government, approximately 1 million acres in the Alberta region have burned since the start of the year, and weather patterns are sending the smoke south to the United States, creating hazy skies that lead to stunning sunsets and sunrises in some areas while drastically reducing air quality in others.
Smoke and burn scars from the fires were visible with NASA technology, and videos of the devastating fires have spread across social media since the fires started. Despite firefighters' best efforts, more than ninety wildfires still burn in northwestern Canada, further exacerbating the air quality issues in certain northern states. States with the worst air quality as of Wednesday included Montana, North Dakota and northern Wyoming.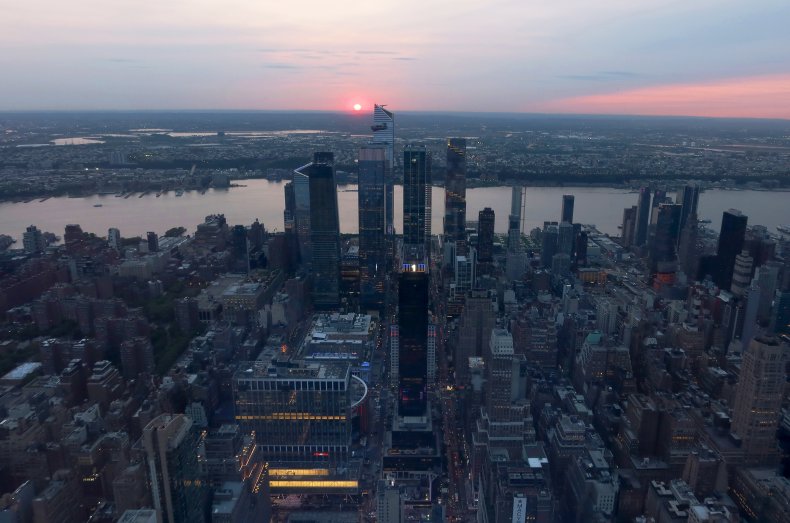 AccuWeather senior meteorologist Carl Erickson predicts that current weather patterns could cause harmful smoke to persist in Montana and North Dakota and threaten air quality in South Dakota and western Minnesota by Thursday.
Erickson advised people with respiratory illnesses to stay inside in areas where smoke threatens air quality.
"When it gets to those levels here and especially when people have existing respiratory problems, it is not healthy for sensitive groups," Erickson told Newsweek, suggesting that people with asthma and other respiratory illnesses reduce their time outdoors.
Poor air quality can contribute to breathing problems and cause throat irritation.
Smoke hanging lower in the atmosphere worsens the air quality, whereas smoke higher in the atmosphere usually doesn't impact air quality for respiration but can produce hazy skies that cause vibrant sunsets.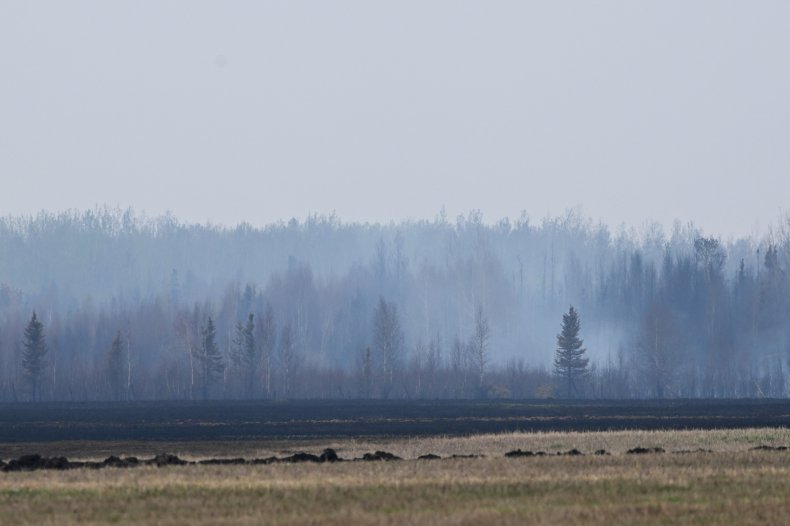 As of Wednesday, many of Alberta's wildfires were deemed out of control. Erickson said the fires were unlikely to see vast improvement until dry, warm weather conditions lessened in the area. The United States will continue to see impacts from the smoke as long as the conditions persist.
"Smoky conditions will hang around through at least the end of the week and into the weekend," Erickson said.
On Tuesday, wildfire smoke threatened air quality in the New England region, but conditions improved Wednesday after a cold front pushed out most of the smoke. Smoke in areas near the Great Lakes region, northern Missouri and Illinois is creating "vibrant" sunsets and sunrises, according to Erickson, but is so far not impacting air quality.