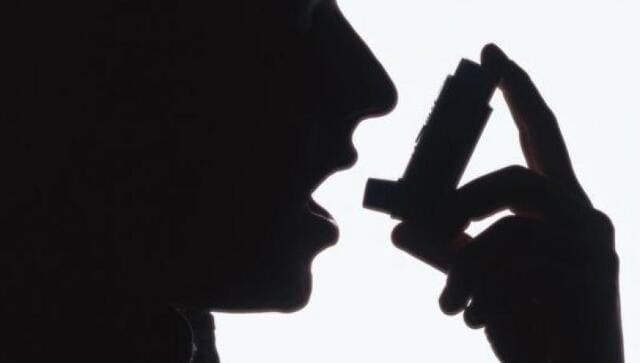 Winter season may prove to be really hard for asthma patients who struggle to breathe both indoors and outdoors. The cold and dry winter air can cause irritation to airways and is a common trigger for asthma patients when the temperature drops. When people with asthma get exposed to triggers, it makes their asthma symptoms worse.
The symptoms may include cough, wheezing or troubled breathing. People suffering from asthma are required to take necessary precautions to safeguard themselves. This is very similar to other people with co-morbidities like heart problems, lung issues, diabetes, etc. Here are some of the ways to avoid asthma attacks in cold weather:
Wear masks: Wearing masks helps to cover your nose and mouth to stay away from any infection. Covering your face with the mask will even protect you from the wind and the cold air as well.
Don't do exercise outdoors: The cold weather does not mean that you have to deviate from your exercise routine but make sure that you follow it indoors. In cold weather, symptoms may appear during exercise because the air is cold and it may irritate the sensitive airways in your lungs. Avoid sports that consist of long periods of exertion, like football, basketball, distance running and field hockey.
Ensure dust-free surroundings: Make sure to clean your home frequently to reduce allergens. As we work from home and schools conduct online classes, one needs to be very careful about indoor pollution. Maintaining indoor hygiene is very important to avoid asthma attacks.
Use a humidifier: Using a humidifier at bedtime can help you to put a little moisture back into the winter air. (Make sure that your humidifiers are clean, a dirty humidifier can be an asthma trigger.) Saline nasal sprays also help to moisten dried-out nasal passages
Regularly wash hands: Frequent and proper washing of hands with water and soap is among the simplest and best ways to avoid catching colds and other viruses that may trigger asthma attacks. Hand sanitisers that are alcohol-based may even be used.
Read all the Latest News, Trending News, Cricket News, Bollywood News,
India News and Entertainment News here. Follow us on Facebook, Twitter and Instagram.