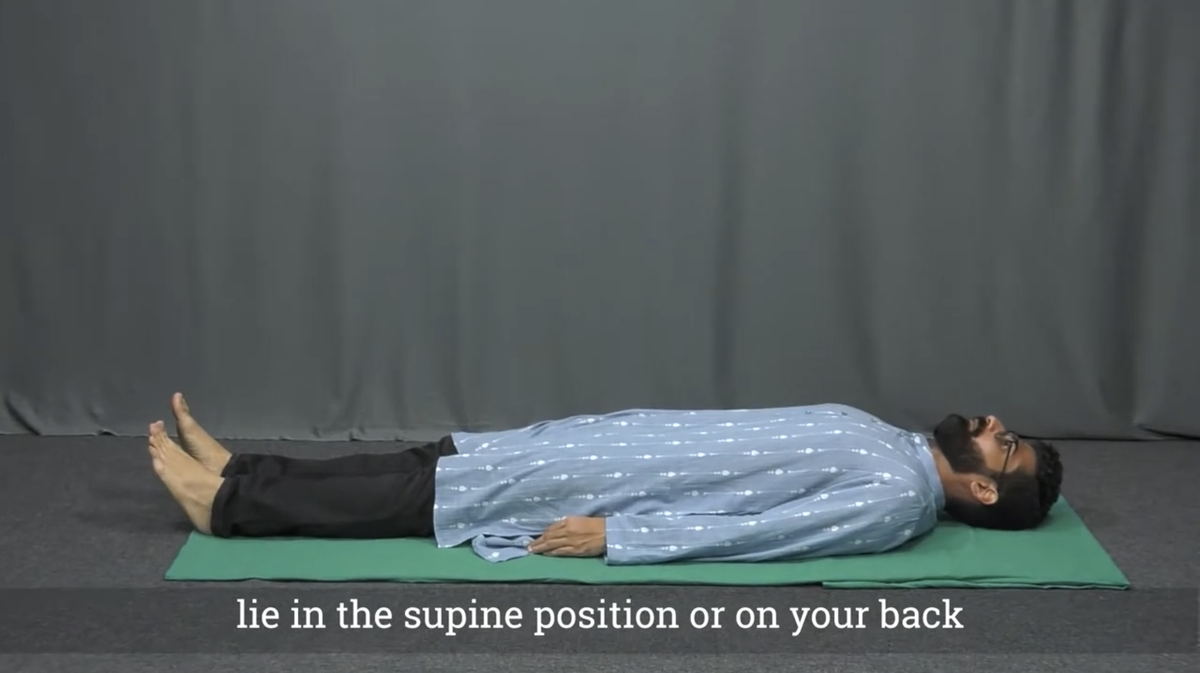 A study by researchers from NIMHANS has shown that a focused video-based intervention on diaphragmatic breathing was effective in lowering stress and negative emotions among young adults during the COVID-19 pandemic.
Led by Rajeev Jayaram Paleri, fellow in Mental Health Education and K.S. Meena, Additional Professor in the Department of Mental Health Education at NIMHANS, the study has been recently published in the Journal of Neurosciences in Rural Practice.
"The situation was stressful due to uncertainty and change to online mode following multiple lockdowns during the pandemic. With excessive screen time/gaming among young adults, there was increased vulnerability of harm to young adults' health due to sedentary lifestyle practices and sleep disturbance," said Dr. Meena.
Breathing practices are found to be an effective non-pharmacological intervention for emotion enhancement. The need was felt to evolve a video-based relaxation approach to help the people in the community, she said. 
Sample from dental college
Dr. Meena said a sample size of 30 young adults from a dental college in Bengaluru undertook pre and post tests of sub-scale of Depression, Anxiety, and Stress Scale 21-items (DASS-21), negative emotion questionnaire, and hair cortisol concentration through enzyme-linked-immunosorbent assay technique. Due to COVID-19 restrictions, dentists and their practice faced major negative consequences contributing to stress.
"The findings indicated that there was a reduction in stress levels as the majority of items on the stress subscale of DASS-21 revealed lower stress at significant levels. In addition, post-intervention participants reported a reduction in experience of negative emotions. Therefore, indicating that the diaphragmatic focused video-based intervention was effective in lowering stress and negative emotions," she said.
Video on breathing technique
Dr. Paleri said the intervention was a one-time video-based relaxation technique. The students were divided into groups of five and an eight-minute video was shown to them through online video conference platform zoom. The video was divided into three segments of two minutes and 30 seconds each. 
The video included an introduction to stress, types of stress, signs and harmful effects of stress. While the second segment was on the effects of excessive screen time, the third segment was on diaphragmatic breathing technique.
Data was collected over a period of five months from August 2021 to January 2022. The participants were contacted through calls and messages and permission was sought and granted to collect the hair samples in-person, he said. 
Questionnaire
Manoj Kumar Sharma, Professor at the Department of Clinical Psychology, who also heads SHUT Clinic at NIMHANS, said a standard screen time questionnaire was employed to categorise heavy and light screen users. "It is an 18-item questionnaire which measures time spent throughout the week on different screen devices. Negative emotions survey questionnaire was used to measure negative emotion," said Dr. Sharma, who is the co-author of the study.
"Apart from measuring stress through the stress subscale, hair length of up to 12 cm (split into segments of 6 cm each) was collected from the participants for cortisol analysis. The first 5 cm representing the period from August 2021 to December 2021 was taken pre- intervention. Later, 6 cm of hair was taken from the post- interventional samples in January 2022," he said.
"After this, the video on diaphragmatic breathing as a relaxation technique was shown and a brief explanation about the practice was conveyed. The participants were instructed to practice the technique two-three minutes daily over a period of three weeks," he explained.
Overall there was a significant decrease in experience of stress. It was also found that participants reported lower levels of negative emotions post intervention. There was a reduction in experience of negative emotions, he added.