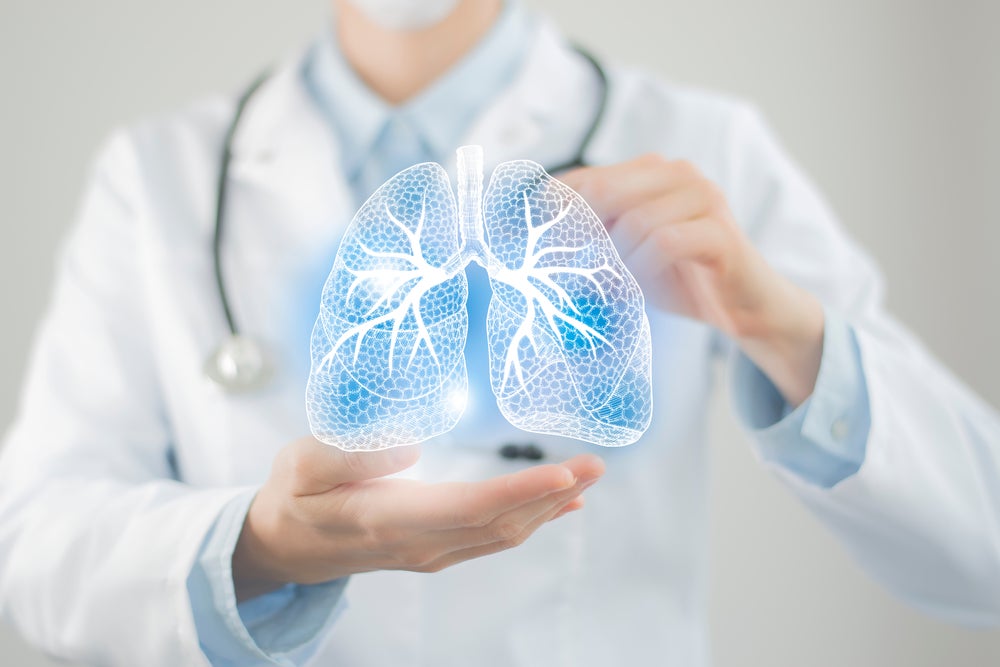 The US Food and Drug Administration (FDA) has accepted the new drug application (NDA) filing for Verona Pharma's drug ensifentrine and its use as a maintenance treatment of chronic obstructive pulmonary disease (COPD).
The agency has set the drug's PDUFA target action date of 26 June 2024. The FDA is not planning to hold an advisory committee meeting for the application.
The NDA filing is based on data from the Phase III ENHANCE trials, as per a 11 September press release. In December 2022, the company announced positive results from the Phase III ENHANCE-1 study (NCT04535986), which met its primary endpoint alongside important secondary outcomes. This includes a 36% reduction in the rate of exacerbations over 24 weeks.
In August 2022, Verona announced positive topline data from the Phase III ENHANCE-2 trial (NCT04542057), which also met its primary and secondary endpoints. The company reported that the drug resulted in a 42% reduction in the rate of exacerbations over 24 weeks.
COPD is a lung disease that leads to breathing problems, chronic coughs, and fatigue. According to the World Health Organization (WHO), COPD is the third leading cause of death worldwide, leading to 3.23 million deaths in 2019 alone. Almost 90% of COPD deaths in individuals younger than 70 happen in low-income and middle-income countries. Tobacco smoking makes up more than 70% of COPD cases in high-income countries, per the WHO's website.
Ensifentrine is an inhaled dual inhibitor of phosphodiesterase 3 and phosphodiesterase 4 enzymes. The drug has bronchodilatory and anti-inflammatory properties, based on the company's website.
According to Verona Pharma's Q2 2023 financial results, the company expects that its cash position will allow it to fund its planned operations through at least the end of 2025. This includes ensifentrine's potential launch in the US.
According to a GlobalData consensus sales forecast, ensifentrine is projected to have global sales of $1.05bn in 2029.
GlobalData is the parent company of Pharmaceutical Technology.