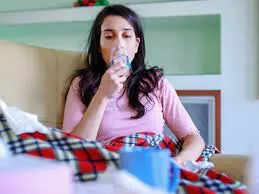 New Delhi: The U.S. health regulator said on Wednesday that it is working to address a shortage of a particular form of albuterol, a medication used to treat breathing conditions, as its sole manufacturer Akorn has stopped production.
The Food and Drug Administration (FDA) added that it is working closely with manufacturers in the supply chain to "understand, mitigate and prevent or reduce any related impacts" due to the shortage of the medication.
"All other strengths and vial sizes are currently available to meet market demand at hospitals and beyond," the FDA said on Twitter.
The shortage only impacts a very specific dosage form of the medication generally used in hospitals and that it does not impact albuterol inhalers for personal use, according to the regulator.