A cheap, widely accessible medication could lower risk of long COVID, the lingering symptoms of the disease, which some people experience after contracting the new COVID-19.
Researchers are still investigating strategies to combat the COVID-19 pandemic virus and its long-term impacts. An unexpected ally has appeared in a recent pioneering study: a cheap diabetes drug.
The study provides new hope to those suffering from the disease's lingering symptoms by shedding light on the promising possibility of an affordable remedy to lower the likelihood of long COVID. Let's explore this amazing discovery's specifics and ramifications.
---
How a diabetes drug helped with long COVID?
According to a recent study done by researchers at the University of Minnesota, metformin reduces risk of developing long-term COVID.
Over 1,200 volunteers who were all overweight or obese and between the ages of 30 and 85 received metformin, which is generally used to treat diabetes.
In comparison to those with placebos, trial participants who received metformin had a 40% lower risk of developing long-term COVID.
The phase 3 trial, which is regarded as the gold standard in research, showed that among patients who began treatment within three days of receiving their initial COVID-19 diagnosis, metformin could reduce the chance of long COVID by as much as 63%.
---
Common symptoms of long COVID
Long COVID, often referred to as post-acute sequelae of SARS-CoV-2 infection (PASC), is a condition where people continue to have symptoms and consequences even after they have recovered from the acute phase of COVID-19.
Here are some typical signs of long-term COVID, though symptoms can differ from person to person.
Fatigue: People with long-term COVID frequently endure persistent and incapacitating weariness. It may have a substantial effect on daily life and quality of life.
Breathing problems: Many people with extended COVID report chronic breathing problems, even after the original COVID-19 respiratory symptoms have subsided.
Cognitive problems and brain fog: Long-term COVID patients frequently experience cognitive impairments, like trouble focusing, memory deficits and brain fog. They can have trouble thinking clearly and absorbing information.
Muscle and joint discomfort: People with long COVID frequently describe persistent muscle and joint pain. This can cause anything from minor discomfort to extreme, incapacitating pain.
Chest discomfort or pain: Some people report chest discomfort or pain, which may resemble the tightness in the chest felt during the acute phase of COVID-19.
---
Potential mechanism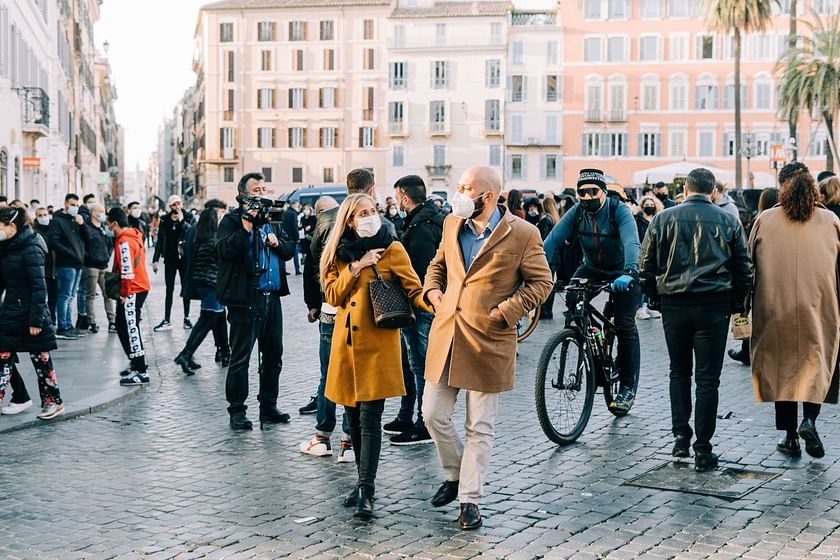 Researchers believe that the drug's anti-inflammatory qualities are key in reducing the risk of long COVID, even though the precise processes by which it does so are still under investigation.
It's also known that the diabetes medication metformin, which has been authorized in the US since 1995, has antiviral characteristics.
COVID-19 has been linked to increased inflammation, which can cause a variety of symptoms and consequences. The drug may aid in preventing or reducing the persistent inflammation that contributes to long-lasting COVID symptoms by modifying the inflammatory response.
---
The results of the aforementioned investigation have uncovered fresh lines of inquiry and prospective COVID therapy alternatives.
More research is being done to determine the best time, duration and dosage of the drug to maximize its effectiveness. Researchers are also looking at whether this drug may be used prophylactically to lower the likelihood of long COVID-19 in those who have just had the virus.
That not only offers hope to those who're now dealing with severe COVID-19 symptoms but also offers an accessible, affordable option that can help a larger population.