Debina Bonnerjee, who has been sharing regular updates about her ill health — including persistent fever and cough for the past few days — has now revealed that she has been diagnosed with Influenza B virus. She updated her fans and followers on her Instagram Stories.
"So got Influenza B virus. Well, hang on mamma! Staying away from my babies now…motherhood is anything but easy," wrote Debina, as she also shared a copy of the test report. Her symptoms have been fever and cough, she said.
Previously, the actor-vlogger had shared that on the advice of her doctor, she had taken a cold shower to tackle fever which, according to her, was 102 one night. She also took multivitamin drips.
Debina Bonnerjee shared that she has been diagnosed with Influenza B virus (Source: Debina Bonnerjee/Instagram Stories)
What is Influenza B virus?
Influenza — commonly known as the flu — is a respiratory infection caused by flu viruses. There are three main types of influenza: A, B, and C. Types A and B are similar, but influenza B can only pass from human to human. "Influenza B is also highly contagious and can have dangerous effects on your health in more severe cases. Type B influenza can cause seasonal outbreaks and can be transferred throughout the year," said Dr Shrey Srivastav, MD (Internal Medicine), Sharda Hospital.
Symptoms
According to Dr Srivastav, flu symptoms tend to come on suddenly. They may include one or all of the following:
High grade fever > 102F
a general feeling of being unwell
a cough, which tends to be dry
a stuffy or runny nose
a sore throat
muscle aches
body aches
headache
fatigue
"If left untreated, or in more severe cases, influenza B can cause pneumonia, bronchitis, respiratory failure, kidney failure, myocarditis, or heart inflammation sepsis," said Dr Srivastav.
Influenza B can cause more symptoms like diarrhea in addition to respiratory symptoms. "People who have low immunity tend to have severe symptoms with an increase in cough, breathing difficulty, fatigue, and they might require hospitalisation," said Dr Kirti Sabnis, infectious disease specialist, Fortis Hospital Mulund and Kalyan.
High-risk groups include
*Children under 5 years old, especially those younger than 2 years old
*Adults 65 years old and up
*Pregnant women or up to two weeks postpartum
*People with weakened immune systems or certain chronic conditions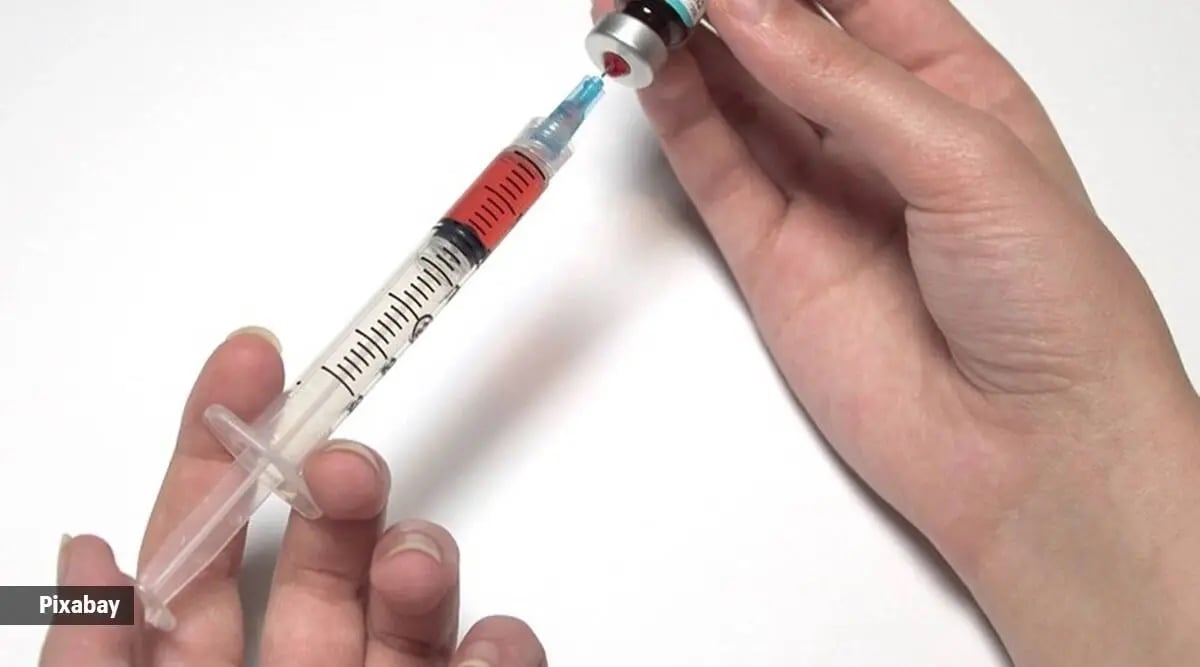 Have you taken precautionary measures? (Source: Pixabay)
Treatment
In most people, the flu goes away on its own within two weeks. "While recovering, a person with the flu should stay at home, avoid contact with other people, drink plenty of water, and have the prescribed over-the-counter medications to ease the symptoms of influenza," said Dr Srivastav.
In severe cases, a doctor may prescribe a course of antiviral drugs. Oseltamivir (Tamiflu) and zanamivir (Relenza) are drugs that doctors may use to treat Influenza B virus. There are multiple antivirals available; however, antivirals have to be started as early as possible in the illness, Dr Sabnis said. "As in the later part of the illness, the viral replication comes down in the body, and it might not work effectively. There are a few drugs that can be also taken through an inhaler and a few drugs which are can be taken as a tablet. These drugs are effective only if the dosage is started early," Dr Sabnis added.
Prevention
The Centers for Disease Control and Prevention (CDC) recommends that anyone aged six months or older receive an influenza vaccine every year, with few exceptions.
The CDC emphasises that it is especially important for people who have a risk of developing flu complications to get the vaccine. Since the validity of the effectiveness of the vaccine is for a year because influenza changes its shape very rapidly, Dr Sabnis mentioned that elderly and immunocompromised individuals should check with their physicians whether they should be taking the vaccine or not.
WHO recommends annual vaccination for
*pregnant women at any stage of pregnancy
*children aged between 6 months to 5 years
*elderly individuals (aged more than 65 years)
*individuals with chronic medical conditions
*healthcare workers.
Dr Ravi Shekhar Jha, director and head, pulmonology, Fortis Hospitals, Faridabad said that as the symptoms tend to last for a longer duration, keeping a normal Covid-19 appropriate behaviour protects us from spreading influenza B which includes handwashing, cough etiquette, etc.
???? For more lifestyle news, follow us on Instagram | Twitter | Facebook and don't miss out on the latest updates!