Cats are to be given leftover human COVID-19 drugs in the wake of an outbreak of a feline coronavirus across the southeastern European island of Cyprus in the Mediterranean Sea.
Cyprus government officials announced the move after a recommendation from the agriculture ministry. Several thousand cats have died in recent weeks from feline infectious peritonitis (FIP), caused by a cat-based coronavirus strain not transmittable to humans.
This year's death toll had been placed at 300,000 cats, based on an estimated 20 to 30 percent mortality of the island's 1 million-strong cat population. However, Cyprus's veterinary association has now put the number around 10,000, according to Agence France-Presse.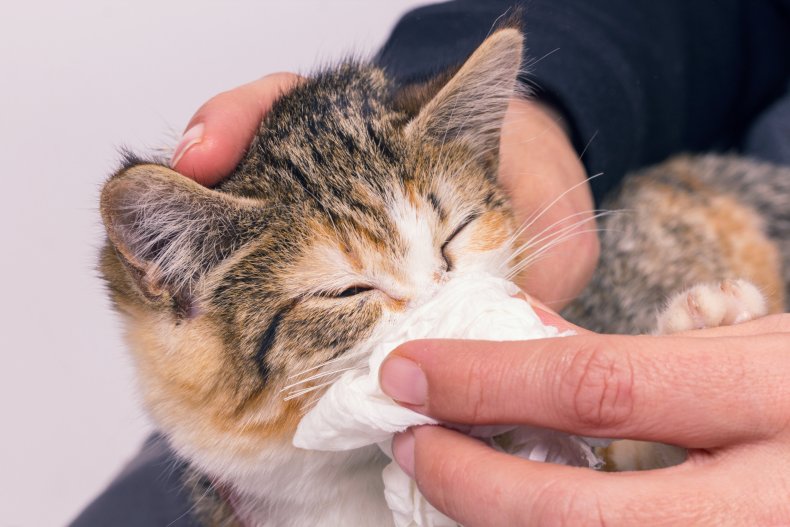 FIP is a disease caused by feline coronavirus (FCoV). This usually spreads via cat feces, and causes mild symptoms like diarrhea. Sometimes, the virus may mutate into one that causes FIP, which leads to inflammation throughout the body, often in the abdomen, kidney, or brain. FIP is almost always fatal, according to the Cornell University College of Veterinary Medicine.
To stem the mounting deaths from the outbreak, Cypriot officials have sanctioned the use of leftover anti-COVID-19 drugs to treat the cats.
"Stocks of preparations that were used to treat human coronavirus cases and are no longer used can be made available," the Cypriot Cabinet of ministers said in a statement.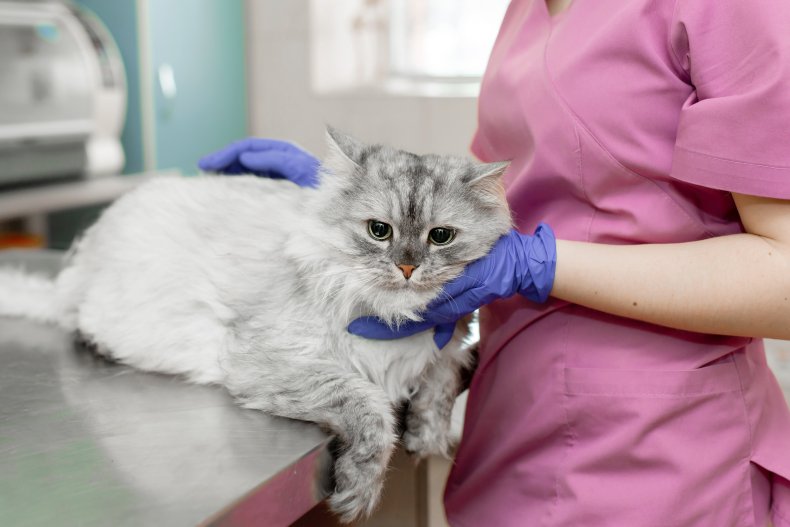 The genome of the FIP-causing coronavirus being passed around is being tested to investigate whether it has mutated into a newer, more infectious strain.
"What's concerning about the evidence from the Cyprus outbreak, is that a particularly nasty FCoV mutation seems to have already occurred," Jo Lewis, a feline veterinary surgeon, told Sky News.
Cats most at risk include strays and rescues, as they often live near to each other.
"Infection rates tend to be highest in cats living in close quarters and sharing toileting facilities, like catteries and rescue centres, for example," Lewis said. "It's also important to note that the virus can be transmitted mechanically on grooming brushes, cat litter scoops and even on human feet and hands."
Symptoms of FIP include fever, lethargy, and often, a build-up of fluid in the abdomen.
"We tend to see cats presenting with a large fluid-filled belly and breathing difficulties, who are increasingly lethargic and picky with their food," Lewis said.
This outbreak comes as Poland records rapidly increasing cases of highly pathogenic H5N1 bird flu in domestic cats, with 29 animals testing positive as of 11 July, according to the World Health Organization.
Do you have a tip on a science story that Newsweek should be covering? Do you have a question about feline coronavirus? Let us know via [email protected].